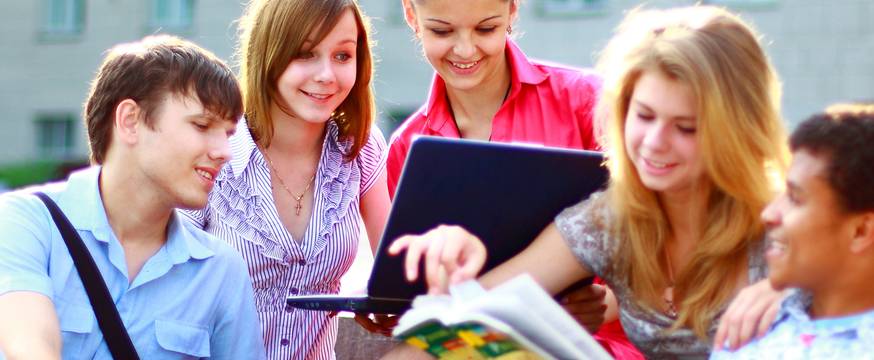 Early audit of Australia's student demand driven system
Research
27 Apr 2012
3 minute read
In 2012 Australian universities entered a new era of student selection and enrolment, in which they are now able to enrol as many students as they choose or, to be more precise, as choose them.
In the first Joining the Dots research briefing for 2012, ACER Senior Research Fellow Dr Daniel Edwards and ACER Research Fellow Eva van der Brugge examined changes to the supply of and demand for university places over the few years since student demand driven funding was announced.
Analysis of demand, through the number of applications for university, provided some insight into the public response to the student demand driven system.
Nationally, there was a 2.1 per cent increase in the number of applications for university in 2012. Taking a slightly longer-term view, since the announcement of the student demand driven system in 2009, applications have risen 9.7 per cent. However the change in the number of applications differed notably between the states and territories (note: data for Tasmania was not available).
Victoria and Queensland experienced the largest growth in applications for university courses in 2012, increasing 4.4 per cent and 3.6 per cent respectively. Western Australia, on the other hand, experienced a 6.1 per cent decline in university applications in 2012. All states and territories recorded an increase in applications between 2009 and 2012, ranging from 3.3 per cent in Western Australia up to 17 per cent in Queensland.
The supply side of the story is told through the number of university offers made.
In 2012, university offers increased 5.3 per cent nationally. This increase comes on top of notable rises of 3.5 per cent in 2011 and 6.4 per cent in 2010. This sudden growth directly parallels government policy announcements on student demand driven funding and equates to a 15.9 per cent increase since 2009.
The largest growth in the supply of university places since 2009 has occurred in Victoria, where a 22 per cent increase was recorded. Queensland's 18 per cent growth is not far behind. NSW-ACT and SA-NT recorded growth of 13 per cent and WA increased offers by 8 per cent over the 2009 to 2012 period.
Report co-author Ms Eva van der Brugge noted that the rate at which university offers are growing has been notably larger than the rate at which applications for university have grown. With supply growing faster than demand, the rate of offers to applicants has increased, from 83.7 per cent in 2009 to 87.2 per cent in 2012.
'The obvious conclusion from this is that it has become easier to gain access to Australian universities,' said Ms van der Brugge.
Ms van der Brugge said the evidence suggests that, so far, the new student demand driven system is controlled by universities rather than driven by students. However, she expects that the power will turn to the 'consumers' at some point in the near future, creating challenges for institutions.
'It appears that the full consequences of the open market for universities are yet to manifest themselves,' Ms van der Brugge said.
Further information:
Joining the Dots is a subscription-based resource provided by ACER to those with an interest in Australian Higher Education. In 2012, the series includes five research briefings and a webinar series. Details for subscriptions are available at or by emailing jtd@acer.edu.au