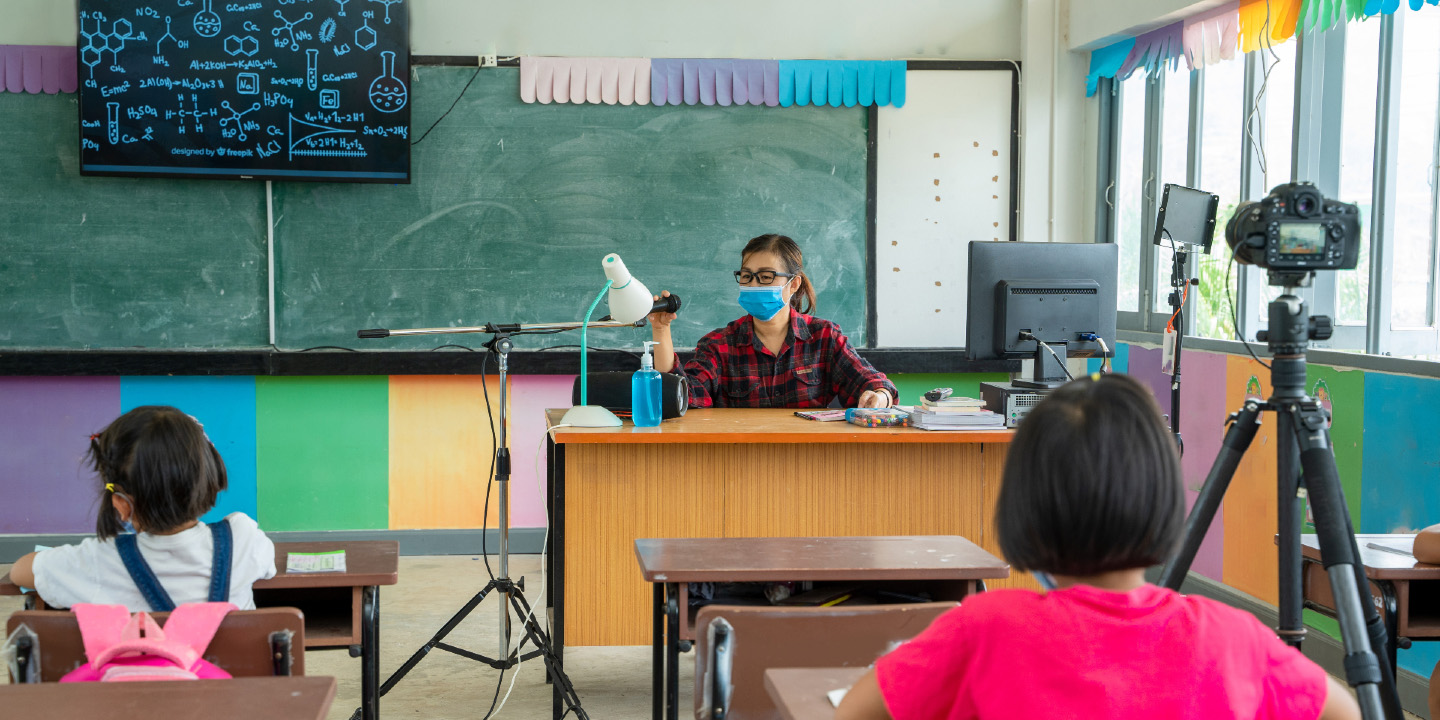 Image ©Shutterstock.com/M2020
Teaching in 2022: four key insights
Feature
8 Nov 2021
4 minute read
Last year, Australia and the wider world faced a crisis in education when sudden school closures during the pandemic fundamentally challenged traditional teaching and learning practices.
Research conducted by ACER following the shift to remote learning revealed four key factors that will influence how our educational systems can continue to adapt to the new world of blended and remote learning.
1. Quality matters
A positive outcome of the widespread closures was the insight that blended learning can be an amazing tool to support students who struggled in traditional classrooms, but just like in-person teaching it is the quality of online teaching that matters most. Teachers need support to continue in their shift to blended learning offerings with online modules available for students who may need to isolate from time to time.
Teachers now need the skills and knowledge to design learning that can transfer across learning environments, including online and blended learning. While the principles of good pedagogical practice hold true regardless of the mode of delivery, in order to implement new learning approaches teachers require support.
2. Technology is only part of the picture
While disparity in technology access is a key consideration, high tech approaches do not necessarily lead to better learning outcomes.
Considered use of technology can aid, but not replace, good teaching. Learning needs and purpose, not technology, should shape schools' responses to remote learning. School and class-specific resources that have been developed by teachers who know their learners are always going to be superior to off-the-shelf, generic educational technology solutions.
3. Understanding student needs is paramount
There is no 'one-size fits all' in learning approaches: understanding students is essential to meeting their needs.
School leaders and teachers who know their communities and students are best placed to select an appropriate and targeted response to disruptions to regular schooling.
The age of children, and access to resources for learning, are drivers of differentiated responses.
4. Supporting the home learning environment is necessary
The home learning environment contributes heavily to good outcomes. Providing access to resources in the home and supporting the role of parents and caregivers is particularly important during periods of remote learning.
While they cannot control everything, schools can play a key role in providing a range of learning materials and practical strategies for families.
To learn more about how learning is evolving with modern technology visit, contact our School and System Improvement team.