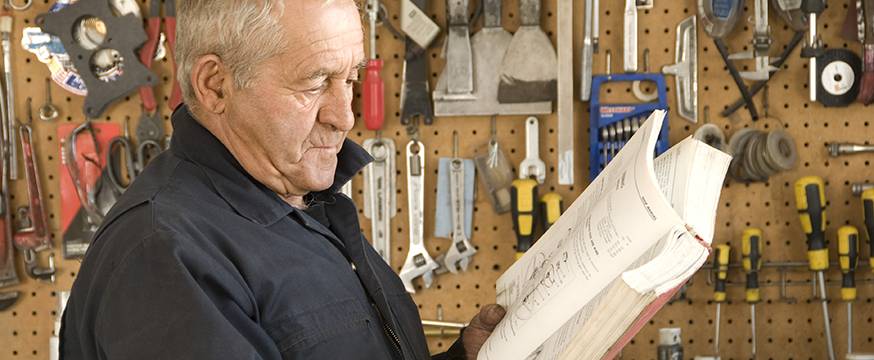 Improving learners' and workers' core skills
Research
22 Apr 2013
5 minute read
Improving learners' and workers' core skills is being supported by the new Core Skills Profile for Adults. Blanca Camacho takes a look at this new assessment tool.
Improving learners' and workers' core skills
The new Core Skills Profile for Adults (CSPA) enables educational institutions and registered training organisations (RTOs) to identify the reading, numeracy, writing and reasoning skills of candidates beginning vocational education and training, or any working-age Australians who need to develop high-level skills or complete qualifications to participate effectively in today's competitive labour market.
The assessment is written and aligned to the Australian Core Skills Framework (ACSF). Reports show overall ACSF performance levels and also performance indicators per question, and can be used to undertake a gap analysis of learners or workers who sit the assessment.
Results for the CSPA enable providers to identify the resources they need to allocate to teaching and learning in terms of time and materials, where and when to concentrate literacy and numeracy specialists for support, which interventions to implement and what professional learning specialist staff might need in order to implement those interventions. The core purpose of the CSPA is to enable providers to collect, analyse and use data to implement evidence-based practices to improve learning and completion rates.
Features
CSPA is delivered online and automatically marked, providing instant reports that give formative or diagnostic feedback and summative feedback to learners and teachers. The assessment builds on learners' intrinsic motivation to use computers and, because of the automated marking system, frees up teacher time.
CSPA provides:
online diagnostic assessment in reading, numeracy and writing, and abstract and mechanical reasoning, using general everyday and work contexts
instant secure online delivery with timer option
enhanced user engagement through the use of colour and interactivity attractive to the user cohort
in-built introduction messages, end-note messages and navigation controls to provide learners who have not been in contact with computers with support to navigate the assessment easily as well as a practice assessment
diagnostic reporting on the abilities demonstrated by students
common scale scores to track student progress
items that address the current ACSF
ease of administration, so teachers can devote time to teaching that might otherwise be spent marking
an initial integrated core online screener test in each domain to take respondents automatically to the most appropriate basic, intermediate or advanced ACSF level
a wide variety of item types, including multiple choice, complex multiple choice and simple numeric or text entry
automatically generated scores online, with individual and group reports generated on the fly
view and print options of group results displaying candidate and test statistics with ACSF performance indicators and levels
access to test results as a csv file which can be analysed by clients themselves
low cost and easy test administration
single sign-on functionality for large institutions and employers integrating learning management systems, and
a dashboard view of all assessment usage and performance to drill down into statistics at the level of the individual learner or institution or employer.
Development of CSPA
ACER developed CSPA following strict quality assurance processes supported by comprehensive psychometric and administrative support mechanisms.
These have included:
quality assessment development processes
alignment to an agreed and recognised framework
the use of psychometric measurement scales
high-quality, customised reporting options
robust and effective assessment administration processes
professional learning support for trainers and administrators, and
client-focused customer service and support.
ACER undertook extensive consultations to ensure the CSPA meets the requirements of clients' cohorts of test-users. Key test constructs were identified and developed in conjunction with clients to ensure appropriate test content and item difficulty. Once constructs were agreed, ACER's team of experienced test developers wrote, reviewed and revised items. The process included the use of cognitive laboratories to obtain feedback from test-takers on draft items and delivery mechanisms, as well as follow-up with focus groups.
Administration of CSPA
CSPA has a secure, robust and flexible administration system that supports:
flexible online administration for just-in-time diagnostic and formative assessment
data analysis, reporting and interpretation services
instant scoring and reporting for online assessment
customised reporting options: cut-scores, descriptive, framework alignments, diagnostic
professional learning support for administrators and trainers, and
cyclical reviews and analyses, and research analyses.
Find out more:
For further information on CSPA, visit <www.acer.org/cspa>