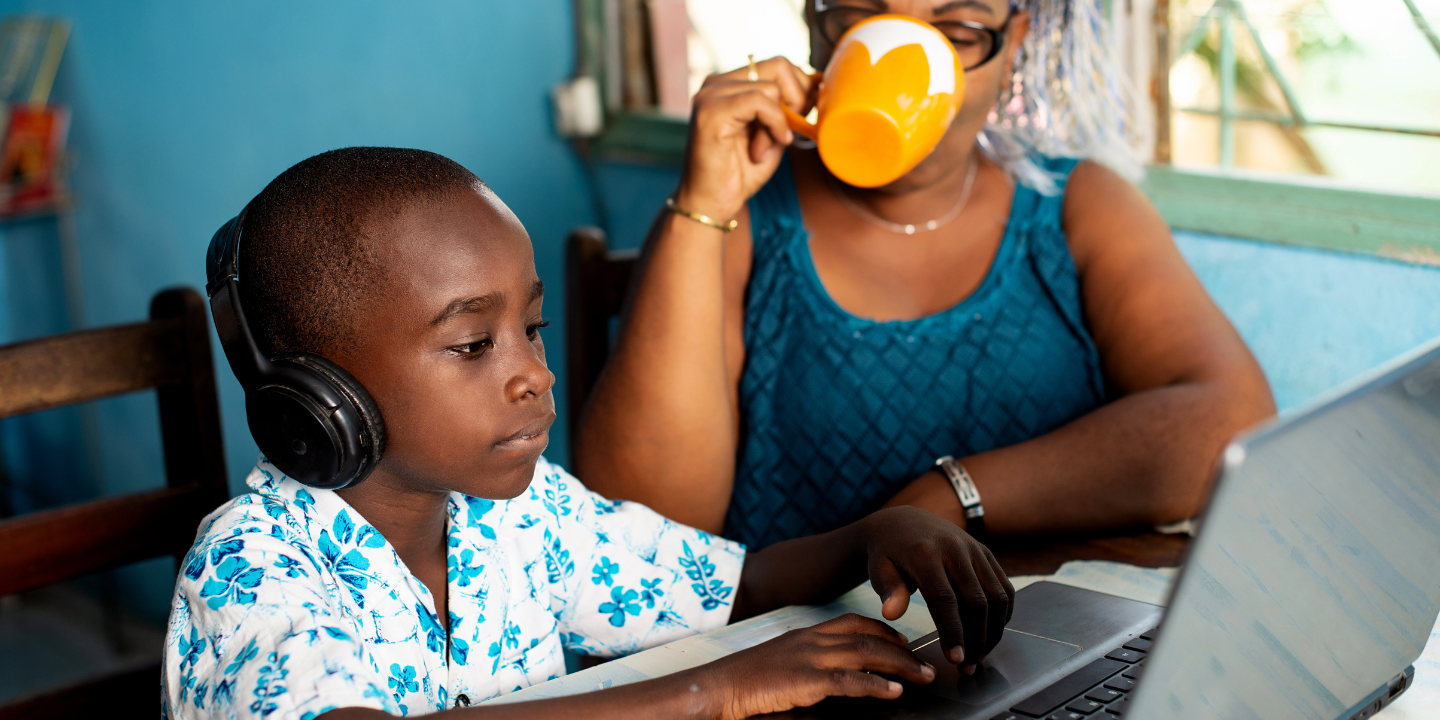 ©Shutterstock.com/ vystekimages
Remote learning tools can support mental health
Research
27 Sep 2022
6 minute read
New research examines innovative ways to support the mental health of children in low- and middle- income countries and emergency contexts.
Early childhood education, schools and learning environments are critical to the mental health of children and young people. Other than the home environment, educational settings have the greatest influence on a child's development.
As is well documented, the COVID-19 pandemic has disrupted education systems worldwide. Research has indicated that mental health conditions have increased across all age groups. During the pandemic, remote learning tools have been primarily used to support the continuity of education. And yet, they also have the potential to greatly support mental health.
UNICEF has released a report examining current remote learning programs that promote the mental health and psychosocial wellbeing of students, educators, and caregivers in the education sector. Led by ACER researchers, the study involved a global rapid review to identify promising mental health and psychosocial support (MHPSS) programs that are suitable for remote delivery in low- and middle-income countries (LMICs) and emergency contexts.
The study covered learners aged 3 to 18 years in formal and non-formal education settings, including the home during COVID-19. The delivery modes focused on paper-based, radio, phone, TV, and digital approaches to support mental health and wellbeing in the education sector.
A major finding of the study is that there are many benefits to using remote learning to support mental health and wellbeing, during and after the pandemic. These include increased access, support for learners with disabilities, and capacity building of parents, caregivers, and educators. However, there are also risks associated with remote modalities for mental health support. Digital fatigue, too much time spent on devices and child safety also present challenges. Equitable access to devices and data are the biggest limitations to using remote learning programs in LMICs and emergency contexts to support mental health.
While mental health and wellbeing are key to student achievement, there is limited research on interventions in LMICs and emergency contexts. The study uncovered a gap in evidence-based mental health interventions appropriate for LMICs and education in emergency (EiE) contexts. This was partly because learners in the most disadvantaged communities have limited access to any forms of digital technology, and also because during times of crisis, there is often no time for evaluation.
Alarmingly, the study found that there are almost no interventions that prioritise the mental health of teachers and educators. Teachers play a critical role in the learning achievements of students. This makes their mental health and wellbeing equally as important as the students they teach.
The study identified several examples of promising MHPSS programs that can be used when face-to-face learning is not possible. These programs share several key characteristics, which are useful for policymakers, educators, and individuals to consider when designing, implementing, or adapting mental health programs for the education sector. These characteristics:
are evidence-based, as demonstrated by evaluations of effectiveness and/or impact
are accessible in terms of cost and reach
include training and support for teachers and caregivers
offer targeted support for learners, educators, and carers with different MHPSS needs
more effective if they are co-designed interventions involving learners, educators, caregivers, and/or clinicians
use technology effectively, offering flexible modes, ease of use, engaging materials, and practical and interactive learning activities.
The COVID-19 pandemic has provided an opportunity to support the mental health and wellbeing of learners in new and innovative ways, and strengthen national policies and practices. However, more research and a greater emphasis on the critical role of mental health and wellbeing in student achievement in LMICs and education in emergencies planning and policy responses is needed.
Further reading
Read The role of remote modalities in implementing mental health and psychosocial support programs and services in the education sector report
Find out more about ACER's work in low- and middle-income countries.