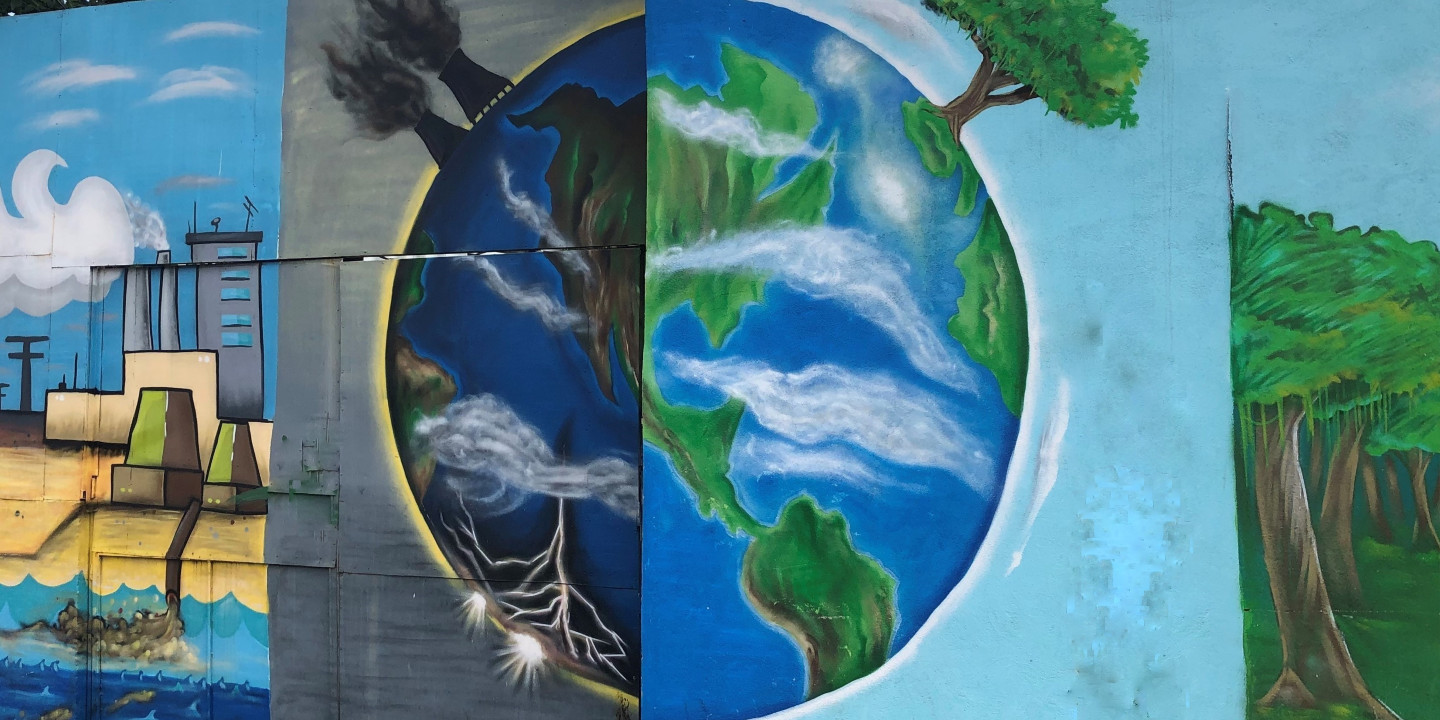 Photo ©Australia Awards Global Tracer Facility
Sustainable agriculture and environmental conservation in Costa Rica
Research
11 Jun 2020
6 minute read
In a relatively short period, Australia Awards alumni have been able to draw on the skills and knowledge from their study in Australia to contribute to sustainable development in Costa Rica and internationally.
New research from the Australia Awards Global Tracer Facility shows alumni from Costa Rica have used the skills and knowledge developed in Australia to make contributions in environmental policy development and advocacy, sustainable infrastructure development, improved agribusiness practices, environmental conservation and climate change research.
Managed by the Australian Council for Educational Research (ACER) for the Australian Department of Foreign Affairs and Trade (DFAT), the Facility was established in 2016 to evaluate the long-term outcomes of Australia's investment in the Australia Awards and predecessor government scholarships and fellowships.
The Facility's latest case study focuses on nine alumni from Costa Rica who undertook scholarships in Australia in studies relating to environment and agriculture, and graduated between 2013 and 2016.
In addition to the nine alumni, a further eight stakeholders were interviewed in order to build an understanding of the Costa Rican context and further explore the contributions of alumni. The eight other participants included five employers/colleagues of alumni, Australia's Honorary Counsel in Costa Rica and two staff from the Australian High Commission in Mexico.
Costa Rica today is recognised as a global environmental leader, receiving the highest United Nations environmental honour, the 2019 Champions of the Earth award. According to the OECD, Costa Rica is the only tropical country in the world that has reversed deforestation.
Agriculture and environment are interdependent in achieving Costa Rica's development goals. In 2019, Costa Rica became the first country to introduce an economy-wide National Decarbonisation Plan to achieve zero net emissions by 2050. The roadmap for this objective includes economic growth objectives while reducing greenhouse gases, through initiatives such as the electrification of transport, improved logistics and sustainable agriculture.
Through their work, Australia Awards alumni are making development contributions in the environment and agricultural sectors in Costa Rica, Central America and internationally. The nine alumni of focus have worked across the university, international non-government organisations, government and private sectors, and as independent consultants in the relatively short time since their return to Costa Rica.
Climate change specialists Ms Daniela Medina Hidalgo and Mr Mauricio Luna-Rodríguez are contributing to projects focused on policy change and development in climate governance across the Latin American region. Fellow climate change expert Mr Glenn Aguilar Hernandez lectured in climate change mitigation and adaption at the University of Costa Rica in the period following his return from Australia.
Dr Adrian Arias transitioned from academia to a policy and advocacy role using his expertise and networks to address marine sustainability in Latin America and the Caribbean. Dr Dora Carias Vega is contributing to policy development through environmental impact assessments, and social and economic appraisals of infrastructure development projects.
Joining Dr Vega in sustainable infrastructure development are alumni Ms Diana Madrigal, who is working to improve Costa Rica's water and sanitation services; and Mr Daniel Ocampo García, who is supporting the integration of sustainable environmental practices throughout the 92 sites of Costa Rica's largest dairy cooperative, Dos Pinos.
Two alumnae are using their technical knowledge to increase food security and safety in Costa Rica, and develop and improve practices in agribusiness – the activities performed from the supply of farming inputs through to distribution to consumers. Ms Linette María Alfaro Cordero has developed the operations planning for a sustainable regional wholesale market, while Ms Laura Soto Portillo is contributing through improved pesticide and chemical usage, and biosecurity in the export and import of vegetable products.
The case study demonstrates the impact that Australia Awards alumni can make within the first five years post award. Although most alumni interviewed described difficulties transitioning back into the workforce on return to Costa Rica, these alumni have subsequently secured positions or further study that enable them to use their skills and knowledge in technical and managerial roles. In this respect, the Australia Awards are achieving their objective of equipping the next generation of global leaders to contribute to sustainable development. ■
Find out more:
To read the full Costa Rica case study, visit https://www.dfat.gov.au/people-people/australia-awards/australia-awards-global-tracer-facility-costa-rica-alumni-case-study.
For further information about the Australia Awards, visit the Department of Foreign Affairs and Trade website.