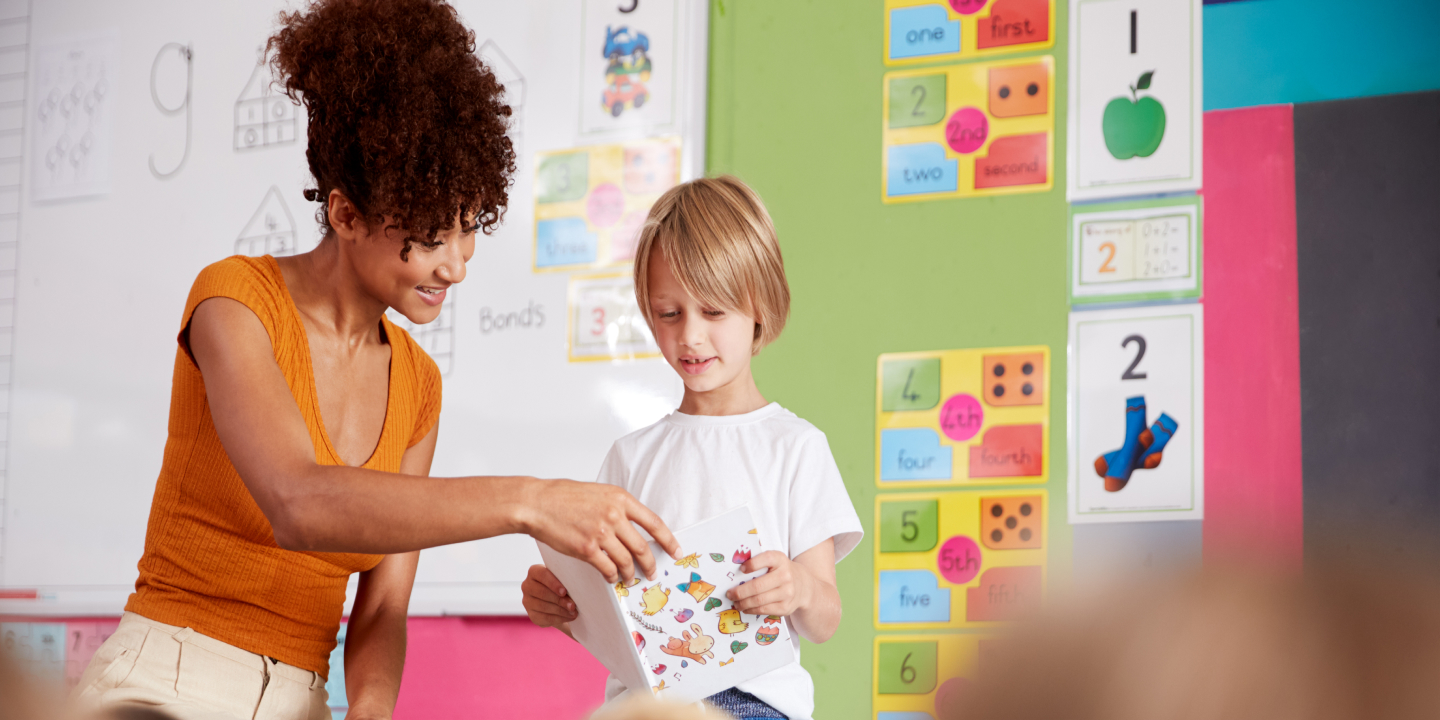 Image ©Shutterstock.com/Monkey Business Images
Using picture books to reduce maths anxiety
Research
15 Oct 2020
4 minute read
A new resource aimed at addressing issues in mathematics teaching suggests primary teachers read picture books with their students to help them overcome their maths anxiety.
Written by ACER Senior Research Fellow Dr Sarah Buckley, the resource is one of eight new monographs produced by the Victorian Department of Education and Training to support principals, learning leaders and teachers in thinking about their priorities and student needs in mathematics.
Research shows feeling worried or nervous when performing mathematical tasks can negatively affect working memory, which in turn compromises mathematical achievement.
Dr Buckley's monograph recommends 'bibliotherapy' – the practise of helping an individual address negative emotions through reading and discussion – as a strategy that can help students understand and reduce their maths anxiety.
Evidence suggests bibliotherapy can help younger children better understand the negative feelings they might have towards mathematics and reflect on how they might deal with them.
The Mathematics Association of Victoria website lists many picture books that can support mathematics teaching. Picture books that address mathematics anxiety include:
The Neverending Math Test: Working to Understand Our Strengths and Limitations by Tosca Killoran, Jeff Hoffart, Riva Zietsoff
The Monster Who Did My Math by Danny Shnitzlein
Math Curse by Jon Scieszka
Donavan's Double Trouble by Monalisa Degross
I'm Trying to Love Math by Bethany Barton
When Sophie Thinks She Can't by Molly Bang
The monograph explains that when using picture books in class or with students individually, it is important to engage in follow up discussions and activities with students to draw out the key experiences of the characters and link these to the emotions that students may be feeling.
Empathising with a character who is experiencing similar challenges to those that occur in the mathematics classroom in this way 'supports students to identify their own ways of overcoming these challenges as they observe how the character in the book approaches the problem'. ■
Read the full monograph:
Evidence and research in numeracy and mathematics: Mathematics anxiety, by Dr Sarah Buckley (ACER) for the Victorian Department of Education and Training, 2020.