In Australia, the Australian Council for Educational Research Limited (ACER Limited) operates as an independent, not-for-profit research organisation, limited by guarantee. Established in 1930, ACER Limited has Australian offices in Adelaide, Brisbane, Melbourne, Perth and Sydney.
ACER undertakes a wide range of commissioned educational research from early childhood to vocational and higher education for Commonwealth, State and Territory governments and non-government education providers and clients. We also provide research-based resources and services, including professional learning programs, to Australian educators, psychologists and human resources professionals and are registered in Australia as a Higher Education provider.
ACER's Australian offices are located in Adelaide, Brisbane, Melbourne, Perth and Sydney. ACER has four bookshops in Australia, click here for bookshop locations. ACER Press Customer Service: 1800 338 402 (Toll Free)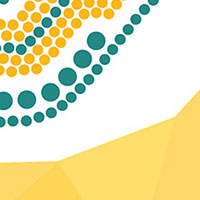 Reconciliation Action Plan
The Reconciliation Action Plan spells out ACER's commitment to the reconciliation process in Australia and identifies how we intend to create a culture of respect, to build more effective relationships and to create improved employment opportunities for Aboriginal and Torres Strait Islander people.