Teaching Resources Centre
The ISA Teaching Resources Centre provides teachers with access to resources, research-based strategies and lesson plans that can be used to build the knowledge and skills of each individual student in your day-to-day classroom practice.
Accessible online and always available, the ISA Teaching Resources Centre offers educators valuable support for turning ISA results into real, tangible learning outcomes.
Register now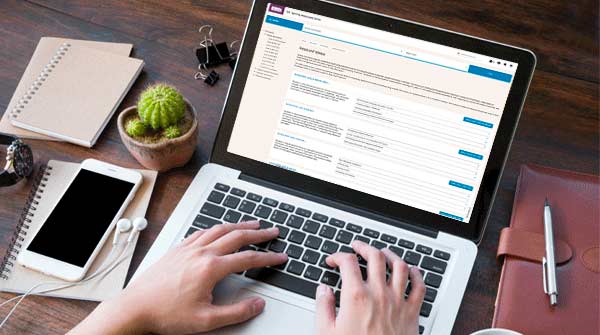 Go further
Discover the new ISA Teaching Resources Centre's extensive and updated teaching content.
ISA Reading
The ISA Teaching Resources Centre provides over 250 teaching activities and lesson plans for Reading.
Comprehensive resources at your finger tips
Find teaching activities, lesson plans and concept builders for each ISA achievement level.
Tailored teaching activities
Frameworks of interconnected teaching content and information that can be applied to day-to-day lessons.
Support for classroom practice
Underpinned by a focus on 'mastery teaching', the ISA Teaching Resources Centre complements your classroom teaching practices, helping to improve learning outcomes and progress student achievement.
Unlimited access
An ISA Teaching Resources Centre licence provides unlimited access to all teachers in a school for 12 months.
ISA Reading - sample teaching activities
Reading resources are available for three broad reading skills areas – 'Access and retrieve', 'Integrate and interpret', and 'Reflect and evaluate'– from Grade 3 to Grade 10. Teaching activities directly build on the skills required of students to understand and be able to correctly answer ISA test questions.
Teaching activities are lesson plans with clearly stated learning intentions. Some sample teaching activities from the skill area 'Integrate and interpret' for the Achievement level 5, 407-479 are available to be viewed.
---
Integrate and interpret, Level 5, 407-479
Students in this achievement level can:
select relevant clues or evidence to make inferences when there is some competing information
distinguish between implied overarching ideas with clear clues and explicit details
use obvious tone as evidence for inferences
reason carefully in selecting the most likely prediction
select relevant evidence from the text to support a personal opinion such as an interpretation of a character's ambivalent behaviour, which character is most likely to agree with another or which of two events was the most challenging.
Register now