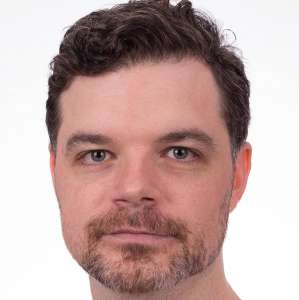 Daniel Duckworth
Australian Council for Educational Research
Assessing computational thinking
The International Computer and Information Literacy Study (ICILS) 2018 assessment framework defined computational thinking as 'an individual's ability to recognize aspects of real-world problems which are appropriate for computational formulation and to evaluate and develop algorithmic solutions to those problems so that the solutions could be operationalized with a computer.' This session will provide some real-world examples of problems that were solved by computational thinking, a demonstration of some computational thinking assessment tasks and the described achievement scale for computational thinking derived from ICILS 2018.
---
About Daniel Duckworth
Daniel Duckworth is a Research Fellow in the Assessment and Psychometric Research Division at ACER, where he has worked from 2007–2013 and from 2016–present. He has worked on a variety of projects such as the 2009 International Civic and Citizenship Education Study, the Programme for the International Assessment of Adult Competencies, the National Assessment Program ICT Literacy (2008, 2011, 2017), the International Computer and Information Literacy Study (ICILS) in 2013 and 2018, and Critical and Creative Thinking assessments for the Victorian Curriculum and Assessment Authority (2015). Daniel specialises in computer and information literacy (CIL) and is a co-author of the ICILS 2018 Assessment Framework, ICILS 2018 Public Report and NAP ICT Literacy 2017 Public Report. Daniel's work extends beyond the assessment of CIL and includes research on the way natural language processing algorithms can be used to analyse assessment response data. Daniel is also part of the General Capabilities Assessment (GCA) development team, a project of the Centre for Assessment Reform and Innovation. His work on the GCA has contributed to the conceptualisation of the Critical Thinking, Creative Thinking and Collaboration frameworks and the operationalisation of those frameworks in assessment instruments that are being trialled in schools in Queensland and Victoria.