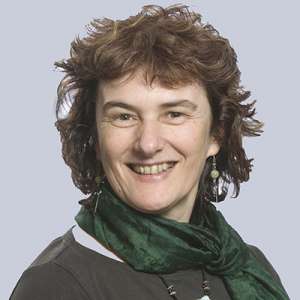 Juliette Mendelovits
Australian Council for Educational Research
Not just for the kids: Adult skills in the 21st Century
School students are not the only ones whose skills need to keep pace with 21st century developments. Adults are living longer and are able to remain active longer. The skills acquired in early life constantly need to be updated in order for people to remain engaged and be able to contribute to society and the economy. International adult skills surveys, in which Australia has participated since inception in the early 1990s, are an evidence-based means of tracking Australia's performance in this sphere. Juliette will co-present this session with Dave Tout and it will examine how the assessments of adult skills have evolved since the late 20th century and what we can learn from the results – from different states and territories, from different social and economic backgrounds, and for ages ranging from 15 to 75 years.
---
About Juliette Mendelovits
Juliette Mendelovits is Research Director of the Assessment and Reporting (Humanities and Social Sciences) research program for the Australian Council of Educational Research (ACER). Since joining ACER in 1991, Juliette has been involved in the conceptualisation, implementation and management of large-scale assessment projects. She played a leading role in the development of the reading domain in the OECD's Programme of International Student Assessment (PISA), from inception until 2012, and was PISA consortium editor for volume VI of the PISA 2009 international report, Students On Line: Digital Technologies and Performance. In the sphere of adult literacy, Juliette directed the new literacy test development for the Programme for International Assessment of Adult Competencies; oversaw ACER's contribution to the New Zealand Literacy and Numeracy for Adults Assessment Tool; and developed the Australia-wide literacy and numeracy assessment for students enrolled in initial teacher education courses, which was launched in 2015. From 2015 to 2018, Juliette was based in London as Research Director and General Manager of ACER UK.