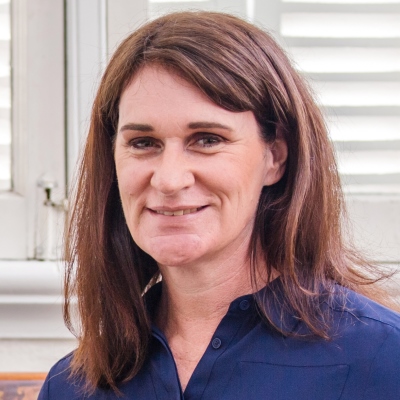 Christine Hills
Rockhampton Girls Grammar School, QLD
Workshop: Writing: Making students smarter and improving outcomes for all
Why is writing still in decline in Australia? Are our students just getting worse at it or is it that we don't know how to best teach the skill? And please, don't start me on the rationalising I hear about boys and writing.
Each year, the National Assessment Program – Literacy and Numeracy produces a disturbing result: writing in Australia is moving backwards. How is it that with the depth of research we have at our fingertips that we still can't get transference of this very important skill?
If you are interested in:
making a substantial impact on the way your students engage in writing
skilling your students to be self-editing
learning about ways to improve the quality of feedback that students receive
improving whole cohort performance in writing
… then this workshop is for you.
The Collins Writing Program is not a book, it is not a text, and it is not a recipe. It is a comprehensive set of teaching practices that will:
increase student confidence
allow teachers to focus teaching in a meaningful way.
In this workshop, you will:
engage with data from real schools that shows the way to have an impact on your students
learn about using change theory to frame a response to writing in your school
practice using the writing strategies
learn how to frame feedback that is more than teacher correction of a draft
learn strategies, including the use of focused correction areas, to enable your students to self-correct their work
learn high-impact strategies to improve the quality of sentence structures
develop an understanding of how to incorporate the strategies into current curriculum and teaching.
If you are interested in making a difference to the way your students approach writing in the middle years, 90 minutes with the Collins Writing Program will start you on a journey of change in your very next class.
Workshop
Professional practice
Whole school (F–12)
---
Presenter(s)
Christine Hills is the Principal of Rockhampton Girls Grammar School in Central Queensland. She has six years' experience as a primary principal in Moura and Rockhampton. Her focus has been on ensuring school improvement results in real change for student outcomes. After receiving the Public Education Foundation scholarship in 2014, Christine completed a leadership course at Harvard, Cambridge, where she became aware of the work of Professor John Collins on developing student knowledge and skills with writing across the curriculum. She has used learnings from Harvard to enhance the highly successful programs she has developed in primary schools in Central Queensland. Taking a leadership role at Gladstone State high School in 2015 enabled her to take these programs into the secondary sector. Christine's work with school leadership teams and school improvement was acknowledged by the Australian Council of Educational Leadership (QLD) with an Honorary Fellowship in 2014 and by the National Excellence in Teaching Awards Program with a national award for leadership in 2013. This will be her third presentation at the Australian Council for Educational Research Excellence in Professional Practice Conference.