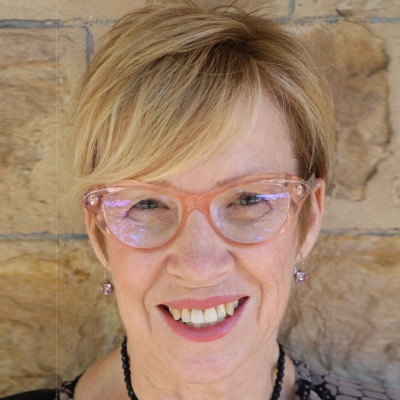 Heather De Blasio
Wilderness School, SA
Workshop: Building the engine room of your school: Development of middle-level leaders
The successful enactment and implementation of a school's educational mission and strategic plan rests heavily upon the shoulders of those who must deliver it: the middle tier of school leaders, often called the 'engine room' of a school. Research suggests that in Australia such leaders are frequently appointed for their skills as classroom practitioners or their leadership potential, but often with little formal preparation prior to commencing their role.
This workshop draws on contemporary middle management and educational leadership literature, as well as a successful initiative conducted in our school in the past 12 months, which has seen significant growth in the leadership capacity of our middle-level leaders.
Through group activities and discussion, participants will learn a range of strategies to use to develop middle-level leaders in their own schools. Based on the principle of purposeful design, these include structures and protocols for leaders to: cultivate interpersonal skills; activate groups; generate and share ideas whilst allowing everyone a voice; process information within groups; and foster 'conscious curiosity' about student data, empowering leaders to use it skilfully and respectfully with their teams to address student needs. Templates will be provided, along with ideas for the ongoing development of middle-level leaders through annual leadership goals and action plans, reflective conversations and follow-up mechanisms.
Given the increasing evidence of the crucial role that middle-level leaders play in the learning agenda of our schools, this workshop offers a practical and purposeful approach for developing the capacity, skills and willingness needed. This is critical for any school if strategic intents for school improvement are to be realised in the daily life and experiences of all teachers and students.
Workshop
Leadership
Whole school (F–12)
---
Presenter(s)
Heather De Blasio is Director of Learning and Teaching Excellence at Wilderness School (K–12). She is responsible for teaching and learning and for professional learning. Heather is committed to supporting teachers to continue improving as educators so that all students can progress. She is currently undertaking a Doctor of Education at the University of Melbourne, with a focus on leadership for middle-level leaders. Heather has presented at state, national (ACEL, 2013, 2014, 2016; ACER, 2015) and international conferences (ICSEI, Glasgow, 2016; uLead, Banff, 2016, 2017). She is a contributing author of the upcoming second edition of Patrick Griffin's Assessment for Teaching.