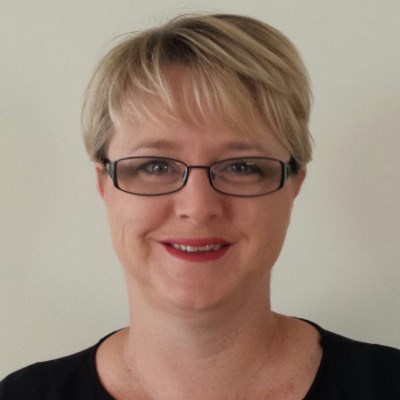 Jan Burton
Rangeville State School, QLD
What middle leaders do: Steering a successful school improvement project in writing
Research indicates that professional learning communities (PLCs) that work collaboratively on data inquiry cycles lift student achievement. This session describes the approach of a large urban school, Rangeville State School, which, through data inquiry, implemented a school improvement project in writing across 2015 and 2016 which yielded significantly improved student outcomes, including:
26% increase of students achieving in the upper two bands in National Assessment Program –Literacy and Numeracy (NAPLAN), with 51% of the total cohort in the upper two bands for writing in 2016
a 30 point improvement in MSS for Year 3 students
89% of students achieving a C or above in English.
This project was Rangeville's response to a gradual decline over five years in Year 3 and Year 5 NAPLAN writing data. Additionally, teachers had reported increasing student disengagement and other stakeholders noted an inconsistent whole-school approach to the planning and explicit teaching of writing.
Through a partnership with a regional curriculum support officer, the Master Teacher and Head of Curriculum were able to:
develop a whole-school English program aligned to the Australian Curriculum that highlighted writing while maintaining a strong focus on reading
select specific targeted areas in the teaching of writing, for which they developed clear and consistent whole-school practices to implement while also resourcing and supporting the teaching of writing
facilitate cultural change by gradually supporting teachers to work as professional learning communities, authentically collaborating to improve student learning outcomes.
simultaneously continue to improve NAPLAN reading data.
This session will show how a 'faces on the data' approach can support teachers or PLCs to:
build trust and normalise discussions about student writing so that teachers share ownership and responsibility of the teaching and learning of writing
set writing goals and provide constructive feedback to students
strengthen teachers' accountable talk about teaching and learning
analyse formative, summative and NAPLAN writing data to identify and calibrate specific problems, in particular text structure, audience and sentence structure
actively seek solutions to address problems of practice and student learning gaps
develop a consistent whole-school approach to the explicit teaching of writing that engages and supports students to become successful writers.
The presenters will also describe the results of these actions, including specific improvement in learning outcomes, pedagogical practice and attitudinal and cultural shifts.
Presentation
Leadership
Primary
---
Presenter(s)
Jan Burton is the Head of Curriculum at Rangeville State School in the Darling Downs South West Region in Southern Queensland. She is a primary school teacher who has worked for Queensland state government schools for the past 26 years in a number or roles including classroom teacher, education advisor, small-school principal and pedagogy coach. Jan has a passion for working with educators to collaboratively use data in meaningful ways, and designing and delivering quality explicit instruction. She has recently worked closely with the school Master Teacher, Tania Schmidt, and DET Regional Project Officer, Wendy Luscombe, to develop and implement a whole-school approach to writing.