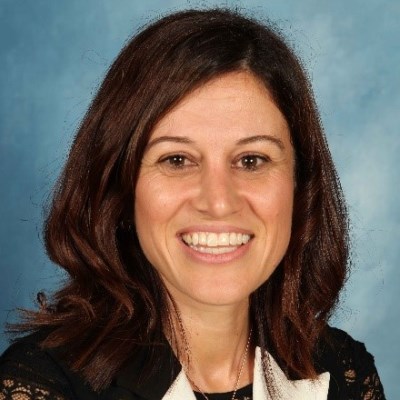 Lucy Badzim
Canberra Girls Grammar School, ACT
Workshop: Building capacity and initiative through the savvy use of BYOD
The bring your own device (BYOD) initiative is a trend that has been gaining popularity. It is widely acknowledged that technology plays a significant role in the daily lives of students, forming an integral part of their learning.
This workshop aims to provide skills, tools and insights gained from research into the implementation of BYOD conducted in three Year 5 classrooms over the course of 12 months in an International Baccalaureate school. The introduction of BYOD necessitated a significant change in the way teaching and learning occurred. The school needed to reconceptualise pedagogy, assessment and planning. Traditional teacher and student roles were challenged. Data was required to inform our practice and to provide an evidenced-based approach to ensuring teachers and students built capacity, took risks and celebrated initiatives within a community of practice.
A hands-on approach is vital to embedding technology. This session will engage attendees in demonstrations, discussions and sound pedagogy drawing on student work samples and key research. It will also explore the important decisions and actions that were employed throughout the school to drive the BYOD program. Student voices will be showcased to demonstrate how powerful technological tools for teaching and learning provide learning experiences across the curriculum to enable students to engage confidently with, responsibly select and manipulate appropriate technologies for learning.
Attendees will receive insights into what has been learned from our research and strategies to improve their own practice when teaching and learning with technology or to assist in the decision to introduce a BYOD program at their school. Additionally, participants will receive a link to access all apps, examples and learnings, with additional tips for classroom implementation.
Workshop
Professional practice
Whole school (F–12)
---
Presenter(s)
Lucy Badzim is a Year 5 classroom teacher at Canberra Girls Grammar School. She has 18 years of teaching experience where she has led staff workshops (Prep to Year 12) based on her experiences of teaching in a 'tablet technological' classroom. Lucy has made contributions to a number of school communities (SCEGGS, Darlinghurst; Ruyton Girls, Kew). Her work focuses on delivery of teaching and learning programs to implement the curriculum within the technological classroom. Her goal is to strengthen the use of powerful educational techology alongside hands-on learning. Lucy holds a Bachelor of Education (Primary) and a Masters of Education (majoring in curriculum).