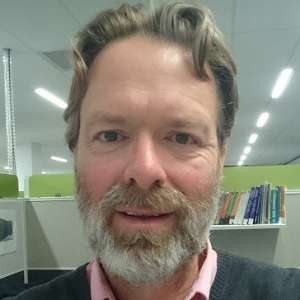 Andrew Mannion
Australian Council for Educational Research
Can designing video games help students prepare for life in the 21st century? Experiences from the Australian STEM Video Game Challenge
This panel session will be presented by Ben Wynne, Laura Crawford and Andrew Mannion and will examine the development of the Australian STEM Video Game Challenge (VGC) over the past six years. We will look at the nature of the VGC, analyse changing patterns in student involvement, and consider attempts to link it to Australian primary and secondary curricula.
We will also examine some of the questions raised by attempts to connect the VGC to 21st century skills, discuss implications of these sorts of tasks in engaging students with some of these skills, and consider where the VGC and similar tasks might move in the future.
---
About Andrew Mannion
Andrew Mannion is a Reserach Fellow in Assessment and Psychometric Research at the Australian Council for Educational Research (ACER). He is a test and curriculum resource developer focusing in mathematics and science. Before joining ACER, Andrew taught mathematics, science, physics, digital technologies and outdoor education for almost 30 years.