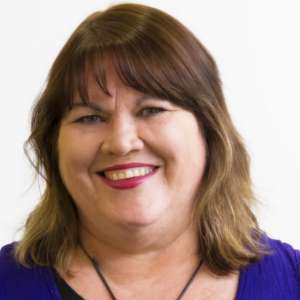 Dr Sue Thomson
Australian Council for Educational Research
Assessing and understanding social and emotional skills: The OECD Study on Social and Emotional Skills
In an increasingly fast-changing and diverse world, the importance of developing social and emotional skills is becoming more evident. The large body of accumulated evidence shows that these skills have strong relationships with life outcomes and they have been referred to as a key component of 21st century skills. The OECD Study on Social and Emotional Skills is a new international assessment of the social and emotional skills of students at primary and secondary schools. This Study also gathers information on students' family, school and community learning contexts, aiming to provide information about the conditions or practices that foster or hinder the development of these critical skills.
This session will examine the development of the Study – based on the 'Big Five' model of personality characteristics – and describe the developments so far.
---
About Dr Sue Thomson
Dr Sue Thomson is the Deputy CEO (Research) at the Australian Council for Educational Research (ACER). A classroom mathematics teacher prior to joining ACER in 1998, Sue is an experienced researcher who specialises in quantitative analysis methods. She has led analysis and reporting on large scale and longitudinal data sets such as the Longitudinal Surveys of Australian Youth, Project Good Start, and the Australian components of Schools around the World, Programme in International Student Assessment, Trends in International Mathematics and Science Study, and Progress in International Reading Literacy Study. Sue has published widely on the findings from these large-scale international studies, including translational pieces on the outcomes of education and equity issues in the provision of education in Australia. She was a co-investigator on the Australian Child Wellbeing Project, a project funded by the Australian Research Council (ARC), and a Chief Investigator for the Science of Learning Research Centre, a Special Research Initiative of the ARC. Most recently, Sue has also been managing the OECD's Study on Social and Emotional Skills, a new study which was implemented in 2018 in 10 cities and countries internationally.