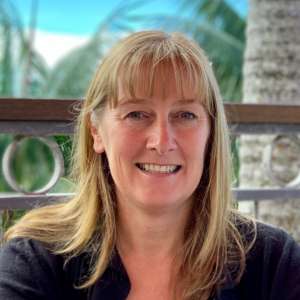 Kellie Picker
Australian Council for Educational Research
What can childhood education and care settings teach us about skills for the 21st century?
Early childhood education and care (ECEC) settings are naturally oriented towards promoting 21st century (21C) skills. This can be seen in Australia, where learning is defined as the development of identify, social and emotional skills, problem solving, and communication skills. A 21C orientation is also seen in the play-based pedagogies implemented in ECEC settings. A gap, however, exists in the ability of the ECEC sector to communicate its successes. This gap relates to the lack of measurement tools to quantify the quality of the adult–child interactions in ECEC settings, and children's growth in these 21C skills and abilities. This paper is co-presented with Dan Cloney and will present evidence from Australia and Indonesia on the quality of ECEC programs and their impact on early learning and development. The paper will conclude that while there are opportunities to improve quality and have a greater impact on children's learning and development, there is also an immediate need to develop measurement and assessment tools that support educators to collect evidence of their impact and to quantify children's growth. This would have the benefit of developing a common language to understand the skills and abilities being fostered in ECEC settings, and support more effective communication with the school sector.
---
About Kellie Picker
Kellie Picker is a researcher for the Australian Council for Educational Research (ACER). She is currently working on the Overcoming Disadvantage in Early Childhood study, which is evaluating the effectiveness of the Early Language & Literacy program in New South Wales. Kellie's expertise is in early childhood education, early literacy development and effective pedagogies. She was a researcher on the Western Australian Teaching for Growth project and has been a classroom teacher, a learning enrichment specialist and an IT coordinator in primary education. Kellie is currently completing a PhD at the University of Melbourne with a focus on deepening our understanding of the role of teacher reading content knowledge in early primary education.