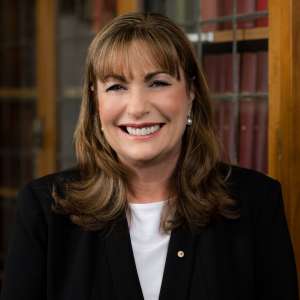 Dr Michele Bruniges AM
Australian Government Department of Education and Training
The science behind the art of teaching: Evaluation as inspiration
Teachers across Australia inspire students to love learning. Our best teachers are constantly evaluating their impact on learning outcomes and adapting their practice – balancing the art and science of teaching. As we move rapidly towards the third decade of the 21st century, there is more pressure than ever for all teachers to deliver both deep discipline knowledge and the skills students need to survive and thrive in the workplace of the future. We need to use technology and data to support teachers to maximise learning outcomes for their students. This has to be done in a way that helps teachers, rather than placing an additional burden on them. Being able to more accurately identify where each student is at in their learning, and delivering the next challenging but achievable step, will maximise student engagement and inspire a love of learning.
---
About Dr Michele Bruniges AM
Dr Michele Bruniges AM is the Secretary of the Australian Department of Education and Training. This Department supports the Australian Government to take a leadership role in 'whole of life' education opportunities from early childhood education, schooling, higher education, through to skills and training and international education and research. Dr Bruniges has held this position since April 2016.
Previously, Michele led the NSW Department of Education and Communities, and the ACT Department of Education. Her qualifications include a PhD in Educational Measurement and a Masters in Education.
Dr Bruniges is a Member of the Order of Australia, and has received national recognition for her significant contribution to education as a recipient of the 2015 Australian Council for Educational Leaders (ACEL) Gold Medal Award.
Effective from April 2017, Dr Bruniges became the first Australian to be appointed Chair of the OECD's Programme for International Student Assessment (PISA) Governing Board in recognition of her expertise in assessing educational outcomes based on evidence, effective data collection and analysis.