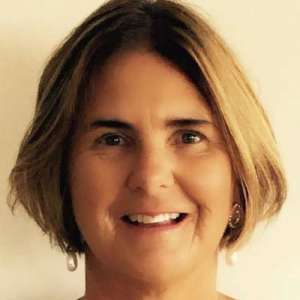 Dr Alison Davis
Vision Education
Driving one's own learning - full speed ahead! Motivationally anchored instruction
This paper explores the concept of motivationally anchored instruction, how it is practised in classrooms and the structure for teacher professional learning that supports its implementation.
Participants will examine how teachers enact pedagogical practices that deliberately develop and grow students' inner desire to want to learn. Content will draw on the analogy of learners driving their own learning by describing and examining deliberate acts of teaching that grow and develop the intrinsic motivation dispositions of our students. Alison Davis will examine research and practices that support a learning environment where intrinsic motivation creates internal drive and desire to do well, and argue that such instructional practices ultimately lead to improved student achievement. She summarises that, in order to raise achievement and accelerate rates of learning, motivationally anchored instruction is critical.
The examples presented primarily draw on three projects lead by Alison: a cluster collaboration in Far North Queensland between three large urban secondary schools to improve writing across the curriculum; a schooling improvement project focused on acceleration of literacy outcomes for Maori and Pasifika students in New Zealand; and an Acceleration Literacy Learning inquiry project of which the author is a national leader.
---
About Dr Alison Davis
Dr Alison Davis is the director of Vision Education, a New Zealand organisation that specialises in the delivery of professional development to schools and leaders in literacy, student agency, assessment, school self-review and school change. Alison has a wide range of experience and expertise in the development of school and organisational based professional learning development (PLD) and teaching as inquiry. She is a well-known and highly respected leading researcher, writer, speaker and staff trainer working in Asia, Australia, the Middle East, New Zealand and the United States. She is particularly known for her research on reading comprehension and writing instruction and for leading initiatives focused on accelerating and sustaining improved levels of literacy achievement. Her PhD thesis investigated the characteristics associated with raising the reading comprehension achievement of underachieving students in Grades 3­–9. Alison has subsequently authored nine professional texts for teachers to use in classrooms.
Alison has also been active in leading a range of inquiry initiatives through the PLD projects she mentors. These include a project in Queensland between three secondary schools seeking to raise literacy achievement in cross-curricula contexts and a wide range of inquiries on raising achievement for priority students within primary educational settings. Alison has also published a range of professional papers on this work and has been a keynote and workshop presenter for a large number of conferences.