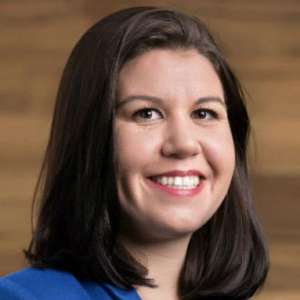 Dr Claire Scoular
Australian Council for Educational Research, the University of Melbourne and the University of the Philippines
Equipping teachers with tools to assess and teach general capabilities
It is widely recognised that when students enter the workforce they need to be equipped with appropriate social and cognitive skills. The unresolved question is how to do this. Many education systems globally are addressing this demand by including skills such as critical thinking, problem solving, collaboration and creativity into curriculum documents or supplementary materials. However, there is no indication in recent research which of these identifies the implementation of teaching such skills at school level. The need to develop practical solutions for assessing and teaching social and cognitive skills, broadly classified under the umbrella '21st century skills' or general capabilities, is ever increasing. An integrated approach to teaching the skills across domain areas is necessary for sustainability. Traditional methods of assessment may not be sufficient so innovative methods need to be sought and validated. Teachers require professional development, resources and tools to be effective.
This presentation outlines an approach by the Australian Council for Educational Research's Centre for Assessment Reform and Innovation to develop an assessment framework for measuring and monitoring these skills in the classroom. Through a combination of curriculum-orientated assessment tools, resources, and professional development, the agenda is to equip teachers to integrate teaching and assessing of general capabilities into their classroom. The assessment tools involve complex problem-solving tasks in which students need to demonstrate collaboration, critical thinking, creativity, research, and communication skills. Learning progressions have been proposed for each of the skills to support identification of levels of proficiency in each of the skills. This paper will present the work of the project so far including findings from ongoing trials within schools. In addition, it will outline plans for ongoing validation of the assessment framework, learning progression, tools and resources.
---
About Dr Claire Scoular
Dr Claire Scoular is a research fellow at the Australian Council for Educational Research (ACER), the Assessment Research Centre at the University of Melbourne, and the Assessment, Curriculum and Technology Research Centre at the University of the Philippines. Her expertise is embedded in the application of psychological measurement and establishment of good assessment practices. Claire is interested in the assessment of 21st century skills, and she provides technical expertise on a number of research projects in developing both online and offline assessments of social and cognitive skills. In addition, she has held an advisory role on 21st century skills policy through consultancies with organisations such as World Bank, the Brookings Institution, and several ministries of education. At the University of Melbourne, Claire's PhD identified a measurement methodology, including scoring protocols and task templates, for assessing collaboration in online automated environments. She is passionate about the improvement of assessment practices in education, and is contributing to the Centre for Global Education Monitoring at ACER to develop tools and methodologies to enable countries to report and monitor learning progress in alignment with the United Nation's Sustainable Development Goal for Education. Much of Claire's work focuses on system strengthening in developing countries primarily through capacity building in test development, data analysis and assessment practices.