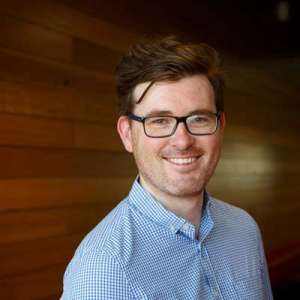 Dr Dan Cloney
Australian Council for Educational Research
Breaking the link between disadvantage and development in early childhood settings in Australia
There is compelling evidence that high-quality early childhood education and care (ECEC) programs can act to narrow achievement gaps attributed to social inequality. The everyday ECEC market, however, does not appear to deliver these significant gains or close these gaps. There is a need to continually improve quality in all ECEC settings to deliver on the potential of early education. It is unclear, however, how quality improvement can be achieved in way that will deliver the best start in life for all.
This presentation looks at what early childhood interaction quality looks like right now in Australian services and internationally. Specifically, what educator practices are related to children's learning and development? This presentation contributes to the knowledge about quality improvement in two ways. The first is related to how educators can leverage research into pedagogical quality to collect data and improve their own practice. The second relates to the organisation of the ECEC system and how it must be arranged to ensure all children get equal access to high-quality ECEC experiences. Together, these two contributions have the potential to increase the effect ECEC programs have on children's learning and development outcomes and to deliver on the promise of narrowing achievement gaps and breaking the link.
---
About Dr Dan Cloney
Dr Dan Cloney is a research fellow in the Centre for Education Policy and Practice at the Australian Council for Educational Research. Dan's expertise is in early education, cognitive development, academic achievement and inequality.
Dan's most recent work includes longitudinal studies in Australia and Indonesia. One of these, the Overcoming Disadvantage in Early Childhood Project, is a partnership with the Australian Literacy & Numeracy Foundation to study the effectiveness of a preschool intervention in New South Wales. Another, the UNICEF Modelling of Universal Pre-Primary Education, is a study of the impact of investment in early childhood programs in the Regency of Bogor, Indonesia. Dan was also a research fellow on the E4Kids study, which is Australia's largest longitudinal study of the contribution of early childhood programs to children's learning and development.
Dan's recent publications focus on the potential for high-quality early childhood programs to reduce SES-related achievement gaps.