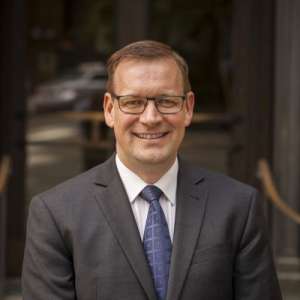 Mr Ian McCarthy
NSW Department of Education
Teaching practices that improve performance, attainment and engagement: Results from a longitudinal study of high school students in New South Wales
This presentation will discuss the findings from an annual survey of students from more than 100 government high schools in NSW and show how students who reported receiving effective teaching practices benefited through improved outcomes two years later. Using structural equation modelling that incorporated mediation effects, longitudinal analysis of student responses to the survey showed that teachers who set high academic expectations for all students and employed a range of specific teaching practices in Year 7 led to markedly improved NAPLAN results in Year 9. Crucially, modelling showed that these teaching practices improved not only academic performance, but also students' engagement with school and their learning. Similarly, modelling of survey responses among senior high school students showed that when students in Year 10 were appropriately challenged and teachers had positive teacher–student relationships, the probability of students being awarded the Higher School Certificate (HSC) increased. Additional analysis showed that students from low socioeconomic backgrounds, in particular, increased their chances of being awarded the HSC when they reported having positive teacher–student relationships in combination with high levels of engagement.
---
About Mr Ian McCarthy
Ian McCarthy is a Principal Data Analyst at the Centre for Education Statistics and Evaluation (CESE) within the NSW Department of Education. Ian is the project lead for the department's Tell Them From Me student, parent and teacher surveys, and oversees the management of the surveys that are completed by over a quarter of a million students each year along with tens of thousands of parents and teachers. Ian also manages CESE's research agenda in relation to the surveys. He recently authored a report for school leaders and teachers that quantifies the impacts that student engagement and classroom practices in Year 7 have on academic outcomes in Year 9. Other research currently underway, led by Ian and colleagues, includes projects that explore the predictors of Year 12 completion, the importance of parental and teacher support for student learning, factors driving disengagement in the middle years of high school, and a qualitative exploration of what works at the school level to improve engagement and wellbeing.