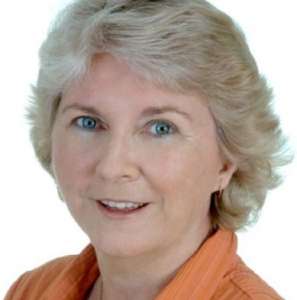 Professor Romina Jamieson-Proctor
Australian Catholic University
Transforming learning with ICT: Insights from three decades of research
Computers first appeared in Australian classrooms in the early 1980s. Since then, educators and schooling systems have rushed to integrate ICT into classrooms. In Australia, the ability to effectively use information communication technologies (ICT) is considered one of seven key capabilities that all school children should develop over the course of their formal schooling. (Australian Curriculum and Recording Agency [ACARA], 2014). In addition, ICT are generally regarded as critical facilitators of student learning in the 21st century (Partnership for 21st Century Skills, 2011). Despite the current Australian educational environment being replete with ICT-related programs, the lack of a robust theoretical and conceptual framework to inform and guide ICT integration in teaching practice is an area of some concern (Angeli, 2008; Bos, 2011; Jamieson-Proctor & Larkin, 2016). The Digital Education Revolution (DER) program initiated by the Australian Government from 2007 recognised that 'educators require the pedagogical knowledge, confidence, skills, resources and support to creatively and effectively use online tools and systems to engage students' (AICTEC, 2009, p. 6). Despite this, there is still limited understanding about how students use ICT for learning, as well as the relationships among ICT use, self-perceptions, approaches to learning, and student learning outcomes. This limited understanding is especially evident in relation to the oft-quoted 4Cs of communication, collaboration, critical thinking and creativity. This paper presents insights from the past 30 years of research that suggests even though the current 'climate' in Australian schools is favourable for curriculum and pedagogical transformation, teacher confidence and capability (2Cs) to transform their pedagogy with ICT is dependent on the development of robust theoretical frameworks and tools that will allow them to critically analyse the affordances of ICT to promote substantial transformative learning experiences for students (4Cs).
---
About Professor Romina Jamieson-Proctor
Professor Jamieson-Proctor is the Queensland Head of Education (Faculty of Education and Arts) at Australian Catholic University and Adjunct Professor (School of Teacher Education and Early Childhood) at the University of Southern Queensland.
Romina's teaching and research interests and endeavours focus on the use of information and communication technologies (ICT) to enhance and transform learning and teaching to meet the needs of 21st century learners. Romina's work in this field is recognised nationally and internationally: she has won several awards at Australian Council for Computers in Education conferences; received more than $1.9m in external competitive grants and consultancies; and been endowed with a Schooling 2001 Queensland Award for contribution to the integration of learning technology in Queensland schools as well as a QUT Postdoctoral Fellowship to further her doctoral findings related to the impact of ICT on higher order thinking, problem solving and creativity. Romina has extensive experience in the leadership and management of large scale pure and applied research projects, specifically investigating the impact of ICT on teaching and learning across state and national education systems and was integral to the adoption of the Technological Pedagogical Content Knowledge (TPACK) framework in the National Teaching Teachers for the Future project and the creation of the survey instrument used to measure pre-service teachers' TPACK confidence and capability (2011–2012). Romina has expertise in quantitative methods, especially the design and development of theoretically and statistically valid and reliable measurement instruments to gauge student attitude to computers, student creative dispositions, teacher confidence and capability to integrate ICT, and teacher TPACK.