Masterclass
The 2018 Masterclass will be hosted by Dr Alison Davis.
Sunday 12 August
8.00–8.30am Registration
8.30–10.00am Masterclass (Part 1)
10.00–10.30am Morning tea
10.30–12.00pm Masterclass (Part 2)
The Masterclass is sold out
---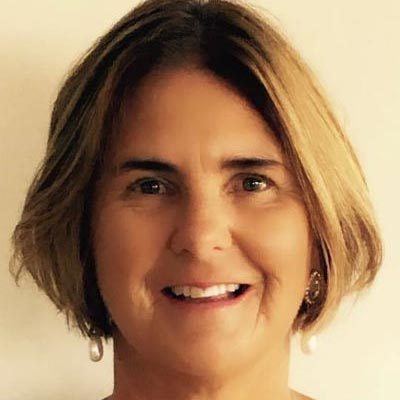 Dr Alison Davis
Vision Education
Is good GOOD enough? Improving writing achievement across the curriculum
Alison Davis
Vision Education
Nearly everything we do in the classroom helps students to learn but some factors have a higher impact than others.
Alison Davis leads this half-day Masterclass to describe and give examples of teaching as inquiry with a focus on reviewing and strengthening teacher pedagogical practices in preparing students to write for cross-curricula purposes. Building on conditions of teacher credibility, this session will examine how strategic teacher/teaching actions impact on student achievement and acceleration by describing and exemplifying what teachers and students are doing differently and why. Alison will draw on research related to teacher efficacy and clarity, including metacognitive practices, formative assessment and feedback, direct instruction and cooperative learning. In doing so, she will demonstrate and exemplify classroom and school-wide practices for improving cross-curricula writing instruction. A range of examples will be provided from classroom contexts and from Alison's own publications and research.
Target audience: Teachers and leaders of students from Years 4 to 10.
---
About Dr Alison Davis
Vision Education
Dr Alison Davis is the director of Vision Education, a New Zealand organisation that specialises in the delivery of professional development to schools and leaders in literacy, student agency, assessment, school self-review and school change. Alison has a wide range of experience and expertise in the development of school and organisational based professional learning development (PLD) and teaching as inquiry. She is a well-known and highly respected leading researcher, writer, speaker and staff trainer working in Asia, Australia, the Middle East, New Zealand and the United States. She is particularly known for her research on reading comprehension and writing instruction and for leading initiatives focused on accelerating and sustaining improved levels of literacy achievement. Her PhD thesis investigated the characteristics associated with raising the reading comprehension achievement of underachieving students in Grades 3­–9. Alison has subsequently authored nine professional texts for teachers to use in classrooms.
Alison has also been active in leading a range of inquiry initiatives through the PLD projects she mentors. These include a project in Queensland between three secondary schools seeking to raise literacy achievement in cross curricula contexts and a wide range of inquiries on raising achievement for priority students within primary educational settings. Alison has also published a range of professional papers on this work and has been a keynote and workshop presenter for a large number of conferences.