Masterclass: Leadership of Learning and Teaching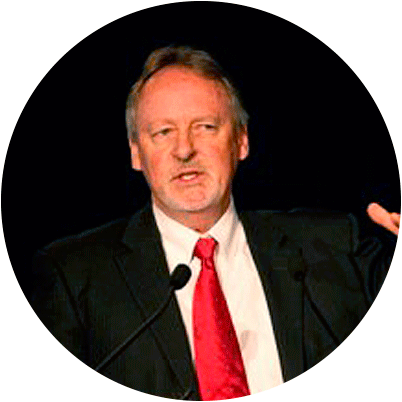 Professor Stephen Dinham OAM
University of Melbourne
Date: Sunday 27 August 2017 1.30 pm to 4.30 pm
Professor Stephen Dinham OAM
University of Melbourne
"The crucial importance of the teacher to student learning has long been recognised. The challenge for any educational leader is to make things happen within individual classrooms, and across their school or area of responsibility.
Research tells us that the separation of leadership from the core educational business of learning and teaching is becoming increasingly problematic. The core purpose of schools and educators must be the successful facilitation of teaching and learning – and to do this effectively, teachers must also be leaders.
This masterclass, led by Professor Steven Dinham OAM brings together the most recent research and understandings about leadership in teaching and learning and the role of the Principal. Through a series of presentations, provocations and discussions, Masterclass participants will explore concepts that integrate deep educational knowledge with high-level capabilities in the pursuit of improving the leadership of learning and teaching.
---
About Professor Stephen Dinham
University of Melbourne
Prof Stephen Dinham is Associate Dean (Strategic Partnerships) and Professor of Instructional Leadership in the Melbourne Graduate School of Education, University of Melbourne, a position he has held since 2011.
He has taught in government secondary schools and been appointed to a range of senior academic leadership roles in many universities in New South Wales, working variously in the areas of curriculum studies, teacher education, pedagogy, professional development and educational leadership at the University of Western Sydney, University of New England and the University of Wollongong. Prof Dinham was previously a research director at the Australian Council for Educational Research.
Prof Dinham has an extensive publication and research profile in the areas of educational leadership and change, effective pedagogy/quality teaching, student achievement, professional teaching standards, teachers' professional development, middle-level leaders in schools, and teacher satisfaction, motivation and health. He frequently presents at national and international conferences and has conducted consultancies with a wide range of national and international educational bodies.
Prof Dinham was President of the Australian College of Educators (2014-15) and of the NSW Branch of the Australian College of Educators (2000-02). He has also been a council member of the Victorian Institute of Teaching (2011-2016).
Registration costs