Breaking down emotional barriers: working with children with ASD
ACER news
9 Jan 2020
5 minute read
In this story, we talk to founder of the Westmead Feelings Program, Dr Michelle Wong.
To make a real difference in life, you need vision, passion and determination. Senior clinical psychologist Michelle Wong is a woman with all three traits.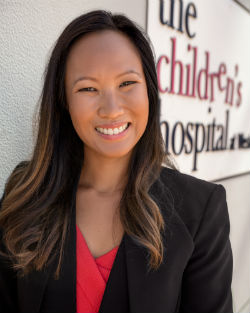 Dr Wong is the founder of the Westmead Feelings Program, an intervention program for children with autism spectrum disorder (ASD). The award-winning program teaches children with ASD emotional understanding and social awareness, in collaboration with parents, teachers and facilitators.
Wind back the clock 15 years, and there were no such programs available.
'Prior to the Children's Hospital at Westmead, I worked for many years with children with autism and found there was not as much focus on helping children understand their emotions as they needed,' Dr Wong said. 'At that time, there were no programs looking at how you understand your own emotions, the emotions of other people, or how you regulate and manage your emotions, available.'
Initially, Dr Wong used the techniques covered in the Westmead Feelings Program with one child with autism. That child made incredible gains from the program – he's now in his 20s and recently completed a masters degree at university.
'At first, he wasn't able to sit still in the chair because he was so anxious,' Dr Wong said. 'He wasn't able to engage in learning or talk to his peers because he didn't understand what to do or what to say, or how he was feeling at the time.
'To help him, I developed what is now the foundation of the Westmead Feelings Program.'
Expanding the program
When Dr Wong started working at the Children's Hospital at Westmead, she was the first clinical psychologist to work in NSW in public health solely in supporting the mental health needs of kids with autism and intellectual disabilities.
'I was given the opportunity to transform the work I'd done with children previously to try to impact more people through the hospital,' she said. 'That led to the development of the Westmead Feelings Program and the opportunity to create manuals and therapy kits, so that it wasn't just me – a single clinical psychologist seeing a single patient with autism – but other professionals, including educators, psychologists, occupational therapists, speech therapists using the therapy I had developed.'
It was important to develop a scientific evidence base to show that the Westmead Feelings Program was effective. In partnership with the NSW Department of Education, the program was evaluated in 64 schools around the state.
'We conducted the largest research study for kids with autism in the world in a school setting to show that the program is effective in teaching emotional competence skills,' Dr Wong said.
Working with ACER
Nowadays, the work Dr Wong and her team at Westmead are doing is making a real difference.
The aim is not only to help as many children on the autism spectrum as possible, but also to provide professionals with the tools, materials and expertise needed to deliver an effective intervention.
Initially the professional training program was face-to-face, but Dr Wong and her team soon realised there was a more efficient way to deliver the program. The Australian Council for Educational Research's (ACER) online learning platform offered the perfect solution, helping Dr Wong and her team share the Westmead Feelings Program with professionals working with children with autism all over Australia, including those in regional and rural communities.
'We knew that ACER had a fantastic reputation when it came to providing professional learning in this sector,' Dr Wong said. 'As a not-for-profit organisation, ACER's values chime well with ours, and their track record in publishing educational and psychological material, and in delivering professional development and product training, was attractive.
'It was really important for us to make the program accessible and deliver high-quality professional learning in a flexible format.'
ACER offers two courses: Westmead Feelings Program 1 relates to children on the spectrum with mild intellectual disability, while Program 2 is applicable to those with no accompanying intellectual impairment. In 2019, Program 1 was the second most popular course across ACER's entire professional learning calendar, while Program 2 also received strong interest.
'Once you've done the course, participants have everything needed to be able to deliver this very specialised, evidence-based mental health promotion intervention,' Dr Wong said. 'Participants can see real-life examples and the authors – clinical psychologist Belinda Ratcliffe and I – demonstrate components of the Westmead Feelings Program as well.
'There's a great level of support provided for learners, including access to subject matter experts, and so much richness in the way the program is presented.'
Want to find out more?
ACER's Westmead Feelings Program facilitator certification courses entail 20 hours of professional learning and are a must for teachers and allied health professionals working with children with special needs.
Our next programs begin in February. Check out ACER's upcoming professional learning opportunities and register today.