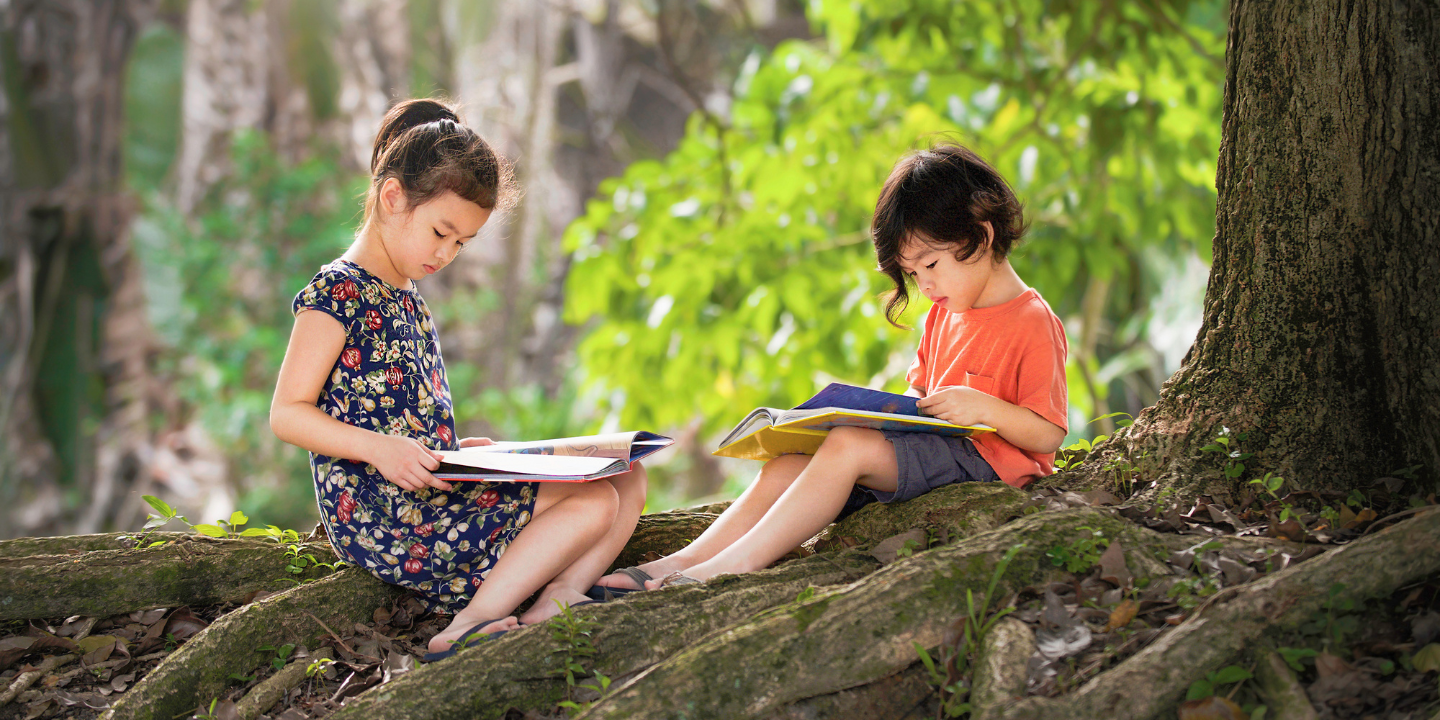 (c) Shutterstock.com/Jeanette Virginia Goh
Understanding students' attitudes towards a sustainable future
Research
25 Sep 2023
5 minute read
New study in Southeast Asia finds positive links between students' reading skills and their attitudes towards global sustainability issues.
To build a more sustainable world for future generations, students must be equipped with the skills and knowledge of global citizens. This involves students learning about the interconnectedness of all life on the planet, developing positive attitudes towards the environment, and interacting with people from different backgrounds and cultures.
The Global Education Monitoring (GEM) Centre has conducted a study to explore the attitudes of Grade 5 students in Southeast Asia towards a sustainable future. The study aimed to understand the relationship between students' attitudes towards sustainable development and how this is related to their reading habits, gender and other key socio-economic factors.
The study analysed data from the 6 ASEAN countries participating in the Southeast Asia Primary Learning Metrics (SEA-PLM) 2019 – Cambodia, Malaysia, the Philippines, Lao People's Democratic Republic, Myanmar and Viet Nam. SEA-PLM is the first large-scale regional assessment in Southeast Asia to measure global citizenship attitudes, values and behaviours of children at primary school. SEA-PLM is jointly conducted by the Southeast Asian Ministers of Education Organization (SEAMEO) and UNICEF, with technical support from the Australian Council for Educational Research.
Importantly, the GEM Centre's study found that the reading outcomes of Grade 5 students and their interest and learning at school are positively linked to their attitudes towards a sustainable future. Students with better reading skills and who are more engaged in school are more informed about global sustainability issues. The ability to read and understand materials on the topic enables students to develop greater awareness and understanding of sustainability.
Similarly, the study found that behaviours that involve school and peer engagement, such as having a sense of belonging and feeling safe at school, and having supporting friendships, are highly relevant for improving students' attitudes towards a sustainable future. Also highly relevant, are activities where students learn about the values and norms of the society they live in.
Although gender has no direct effect on students' attitudes towards a sustainable future, it indirectly influences their awareness and understanding. Girls perform at a higher level in reading and have a greater interest in school, positively influencing their attitudes towards global sustainability issues. These findings suggest that all students should be encouraged to read more, and on a variety of topics, to increase awareness and understanding of global sustainability issues.
Other implications based on the relationships between key socio-cultural factors – such as parental attitudes towards learning and school, preschool attendance, outside of school activities, and learning time on literacy – were also explored in the study. The conclusions from the report provide important considerations for policies and practices on students' attitudes towards a sustainable future in the region and around the world.
Further reading
Read Explaining students' attitudes towards a sustainable future: Evidence from SEA-PLM data.
Read the SEA-PLM 2019 Main Regional Report.
Read Being and becoming global citizens: Measuring progress towards SDG 4.7. Phase I: Monitoring teacher and school readiness to enact global citizenship in the Asia-Pacific region.
Learn more about the GEM Centre.