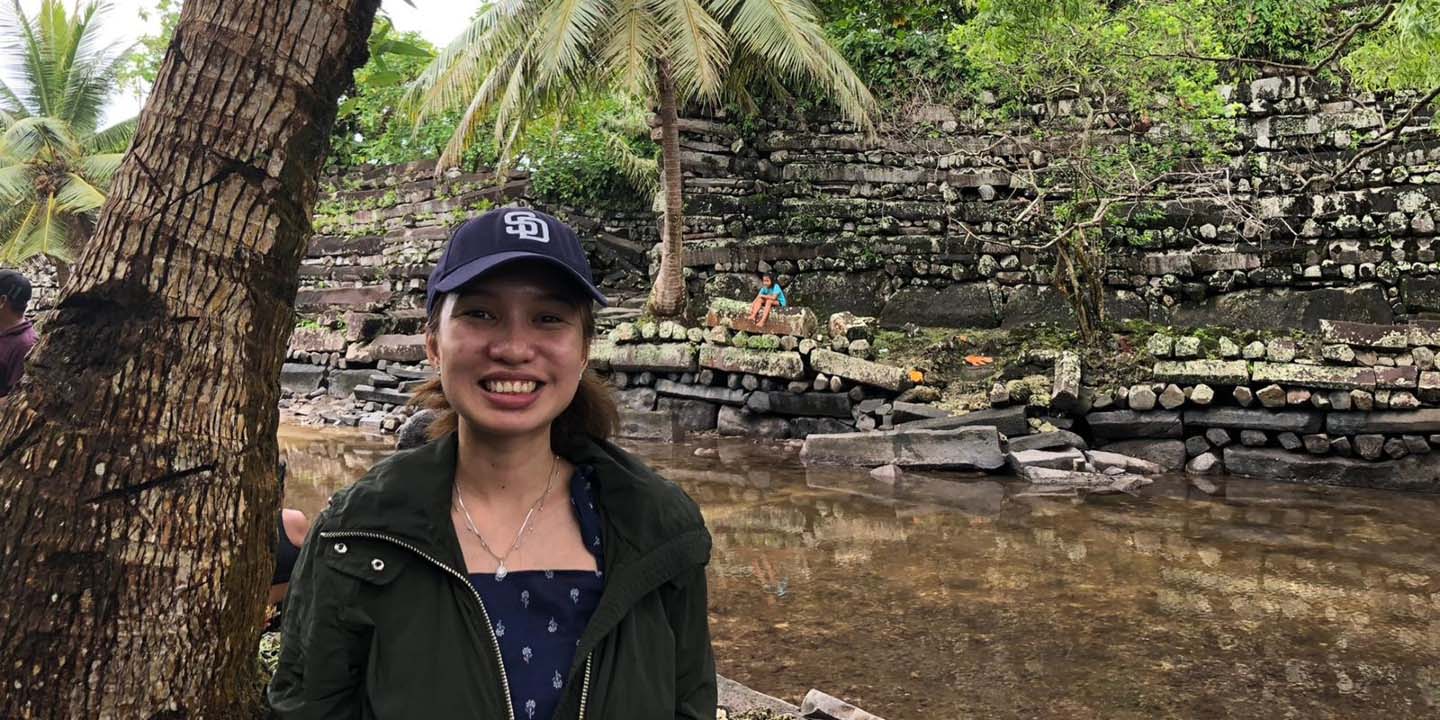 Image ©Ms Echavez-de Leon
Australia Awards' biggest development contribution areas revealed
Research
5 Aug 2021
5 minute read
The report on the 2020 Global Tracer Survey of alumni from the Australia Awards and predecessor development scholarships presents information about outcomes from more than 6200 alumni who completed their award during the 1980s through to the 2010s. Alumni represented in the survey come from more than 120 different countries and work in a range of fields and industries.
A highlight of the 2020 survey is that it collected specific information about contributions to the UN Sustainable Development Goals (SDGs). The results show that collectively, alumni of Australian development scholarships are contributing to each one of the 17 SDGs.
In particular, almost half of all alumni indicated they have made a difference in SDG 4 – Quality Education, and two in five had contributed to Gender Equality (Goal 5) and to Good Health and Well-being (Goal 3). More than a third indicated they had made an impact in Goal 17 relating to partnerships, and more than one quarter in Decent Work and Economic Growth (Goal 8), Reduced Inequality (Goal 10), No Poverty (Goal 1) and Industry, Innovation and Infrastructure (Goal 9).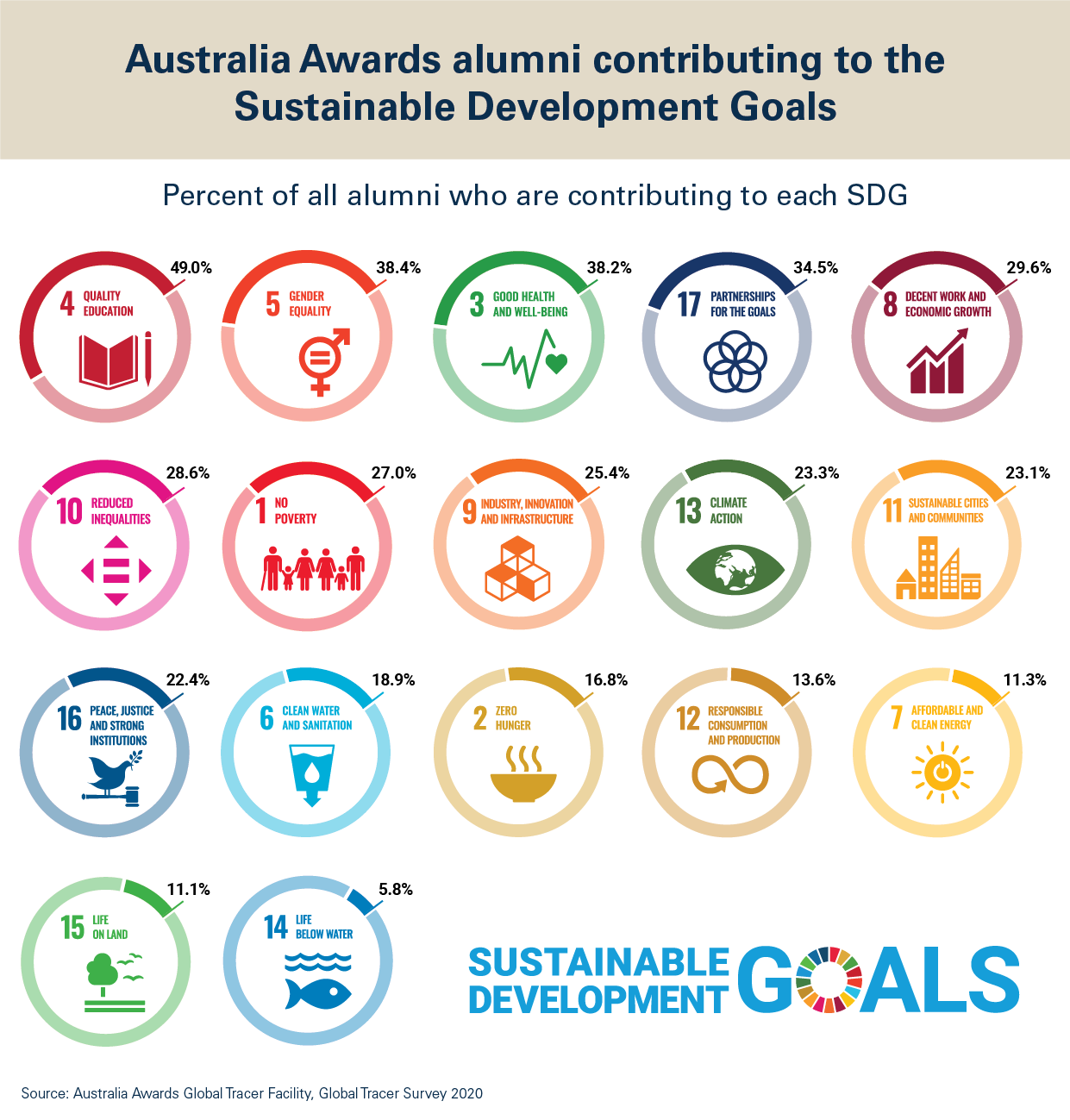 Alumni descriptions of their contributions to SDGs include:
SDG 3: Good Health and Wellbeing
'After my Masters in Public Health I have worked in the field of HIV, mainly in capacity building. I have mentored and built the capacity of 5,000 health workers in two main regions of the country.'
Alumna from Uganda
SDG 4: Quality Education
'I have been a school teacher since I graduated with my Masters from ANU. I have taught thousands of students at secondary schools. I was also a lecturer at the University of the South Pacific, through which I impacted lives of hundreds of regional students.'
Alumna from Tonga
SDG 5: Gender Quality
'I have directly utilised my knowledge and skills from the Australia Awards to design and implement a women's economic empowerment program in Papua New Guinea. I manage a large project that is implemented by UN Women across 11 Provinces in Papua New Guinea. This project is now reaching over 50,000 plus women across the country, to improve opportunities for them in markets and therefore their access and control over income.'
Alumna from PNG
SDG 16: Peace, Justice and Strong Institutions
'I'm working in an investigative unit. While serving in the investigative unit, we have solved some high-profile corruption cases. The skills gained in the Australian education system have helped me to increase the critical thinking ability that has given me more opportunity to contribute more in solving the corruption cases.'
Alumnus from Indonesia
SDG 17: Partnerships for the Goals
'Since I've finished study in Australia, my knowledge and skills have been applied in many investigations against cybercrimes such as child pornography, cyber scams, cyber-attacks...Currently, I am working as an Interpol Cybercrime Officer, my responsibility is coordinate cybercrime operations at regional as well as international level.'
Alumnus from Vietnam
Find out more:
The Australia Awards Global Tracer Facility is managed by the Australian Council for Educational Research (ACER) on behalf of the Australian Department of Foreign Affairs and Trade (DFAT) .
To read the full report and discover more about the contributions of these amazing alumni, visit the Australia Awards Global Tracer Facility webpage.