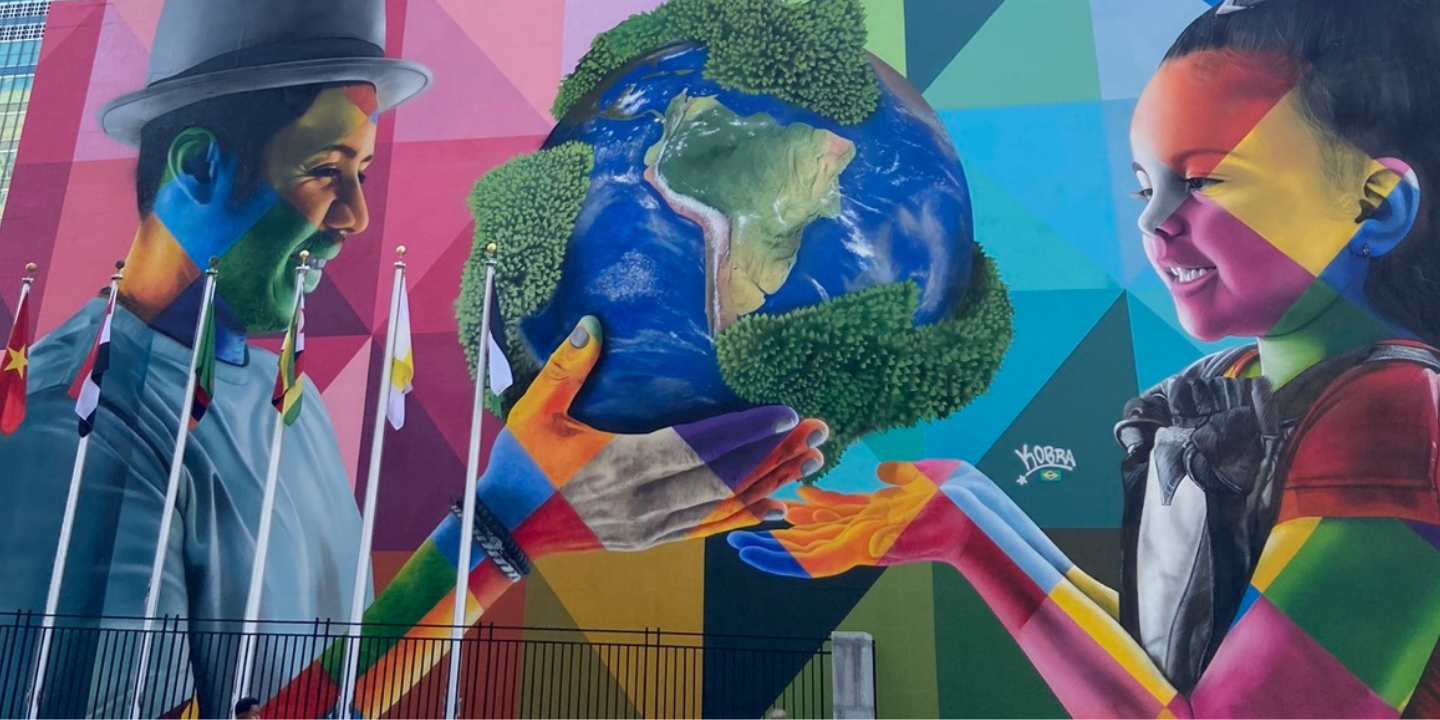 Contributing to global discussions to transform education
ACER news
17 Oct 2022
8 minute read
Reflections from the United Nations Transforming Education Summit.
Last month, I had the privilege of representing ACER at the United Nations (UN) Transforming Education Summit (TES) in New York. It was exciting to be among so many key decision-makers involved in transforming education, and to share some of ACER's research with other participants.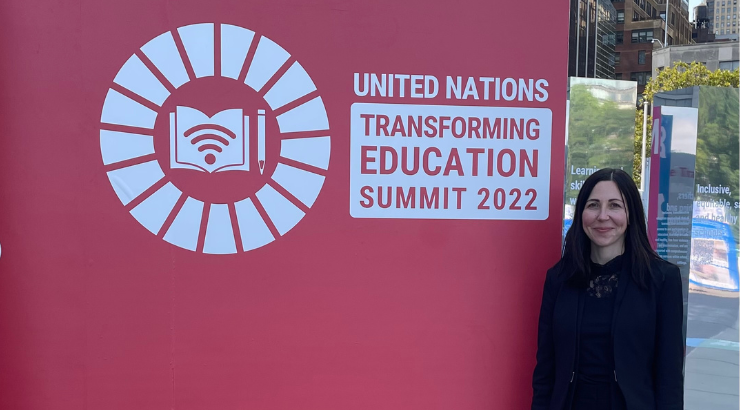 TES was convened ahead of the UN General Assembly in response to a global crisis in education – one of equity and inclusion, quality and relevance. The summit focused on 5 thematic tracks:
Inclusive, equitable, safe and healthy schools
Learning and skills for life, work and sustainable development
Teachers, teaching and the teaching profession
Digital learning and transformation
Financing of education
Mobilization Day
The summit opened with 'Mobilization Day'. As part of the day, I was involved in many youth-led and youth-organised events to support the transformation of education around the world. Youth leaders expressed their desire to be heard and to become partners in education reform, and not only beneficiaries. I've been to many education conferences, but this is the first time I have seen young people positioned as equal decision-makers. It was a refreshing change.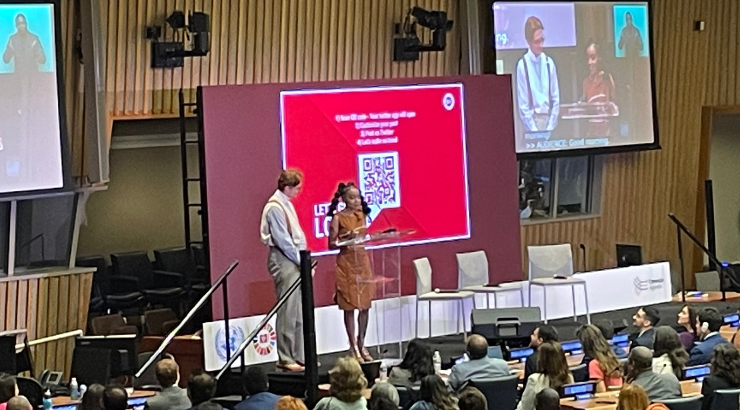 Rebecca Winthrop from the Brookings Institute reflected on current research and the lack of alignment in educational priorities between students, teachers, and parents. Students privilege employability. Teachers think social-emotional skills matter most. Parents want achievement.
There was a call for intergenerational dialogue, and young people as decision-makers. Portuguese Minister of Education João Costa discussed research on what Portuguese students want most for their education: equity, access, and 'people smiling at us when we enter the classroom'. This comment stuck with me over the next few days.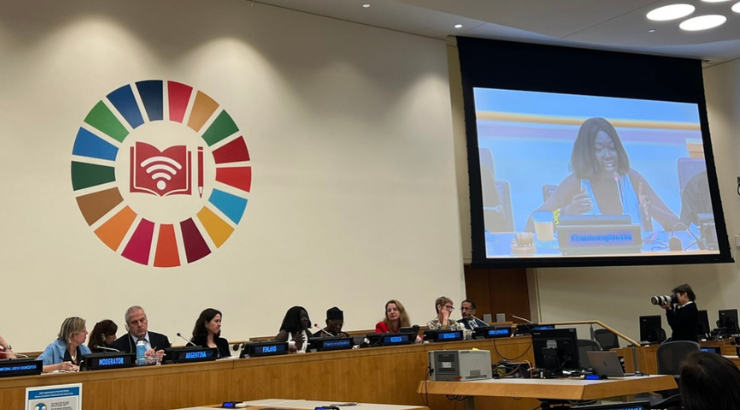 Mobilization Day was messy and creative, run and facilitated by youth leaders from around the globe. I attended sessions on climate change, gender equity, comprehensive sexuality education, and teacher training. It was my favourite day of the summit, filled with young people's voices. However, as an educator, it was hard not to notice that many of the young people who presented were absolute success stories; those who are the exception rather than the rule.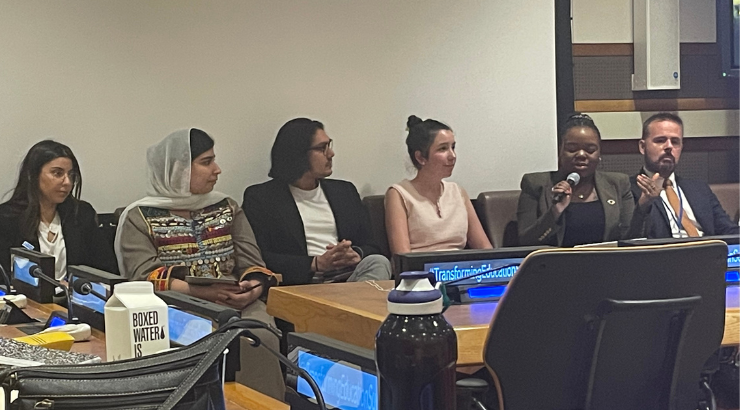 Mobilization Day concluded with the presentation of the Youth Charter to UN Secretary General Antonio Guerres. He highlighted the need to include young people in decision-making.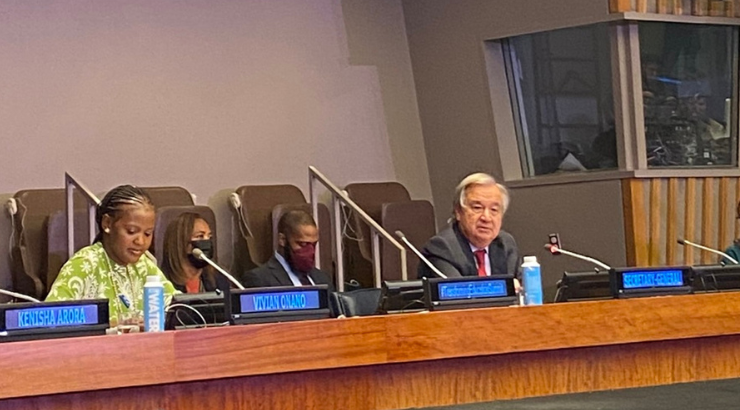 'Education is not decreasing inequality, it is increasing inequality. We need to shift the nature of our education systems in order to create conditions for equal success,' noted the Secretary General. He discussed the competitiveness of our education systems, and that education in its current form is disrupting opportunities for collaboration in adulthood.
Solutions Day
On Solutions Day, I participated in discussions to mobilise support for initiatives related to the 5 Thematic Action Tracks. The day included 45 sessions presented by policymakers, researchers, NGOs, and youth leaders, focused on practices that can transform education.
The day was invigorating and exhausting. However, what strongly emerged was that teacher capacity for innovation is critical to building resilient education systems. Thinking about the sessions I participated in, there is a clear need to respect and support teachers as part of reform agendas. I am hopeful that we see more about the experiences of teachers in disadvantaged settings, not just those in privileged schools and systems.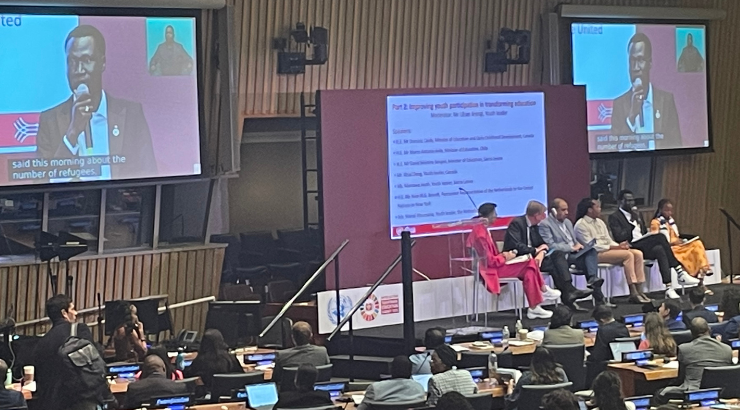 Maria Perez, Minister for Education in Ecuador, and David Sengeh, Minister of Basic and Senior Secondary Education and Chief Innovation Officer Innovation in Sierra Leone, were everywhere on Solutions Day. In each session I attended, these two ministers were taking notes, asking questions, and inviting dialogue with other participants.
'Young people are important – I was young recently too,' noted Maria Perez. Her recognition of youth participation in decision-making was also highlighted by David Sengeh, who had an entourage of youth leaders in tow, and brought them to every session he participated in, championing youth voice.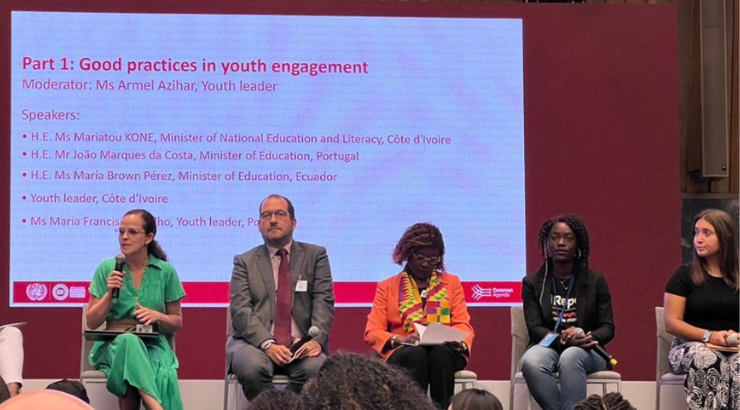 Leaders Day
The final day of the summit concluded with Leaders Day, in which UN and political leaders advocated for an end to educational inequity, improved access to schooling, better financing, more support for teachers, involvement of young people, and more innovative pedagogical practices.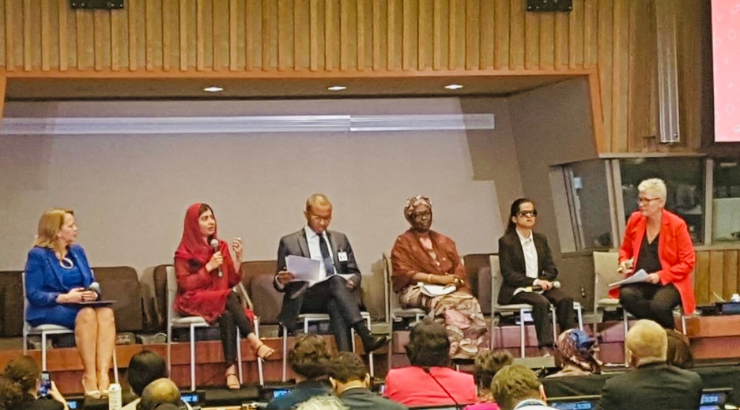 A strong call to allow Afghan girls to learn was reflected in speeches from keynote presenters such as Malala Yousafzai. I've had the privilege of seeing Malala speak twice now. Each time, her words have made me see the urgency of focusing on gender equity in our education systems. Listening to her words made me hopeful of all that may come if we just listen – and hear – young people.
UN Secretary General Antonio Guterres opened and closed out the day by focusing on the inequity of our education systems. He demanded better support for girls – especially in Afghanistan –and teachers. There was also a strong focus on reimagining the purpose of learning and helping young people develop digital literacy skills to better navigate the world they live in.
The Secretary General encouraged us to reflect on the question, 'Without education, where would I be?' This question made me reflect on what I had heard at the summit about disadvantage in education. Neither of my parents finished school, and for many years, we relied on government assistance to survive. In high school, I was incredibly lucky to have a wonderful teacher who encouraged me, challenged me, and advocated for me. This is certainly not the story of all young people. Without education, where would I be?
High-level mental health event
As part of the summit, I was delighted to be invited to join leaders from UNICEF, the World Health Organization, UNESCO, and the Government of Thailand, who co-hosted an important event on promoting and protecting mental health and wellbeing in schools. During the event, WHO Director General Tedros Ghebreyesus, the Prime Minister of Thailand, and Her Majesty Queen Letizia of Spain, Global Advocate for Child and Adolescent Mental Health, called for urgent global action to ensure that every child enjoys their right to education in a learning environment that promotes wellbeing and positive mental health. UNICEF also launched new policy guidance for governments on how to effectively incorporate mental health in national education policies and plans.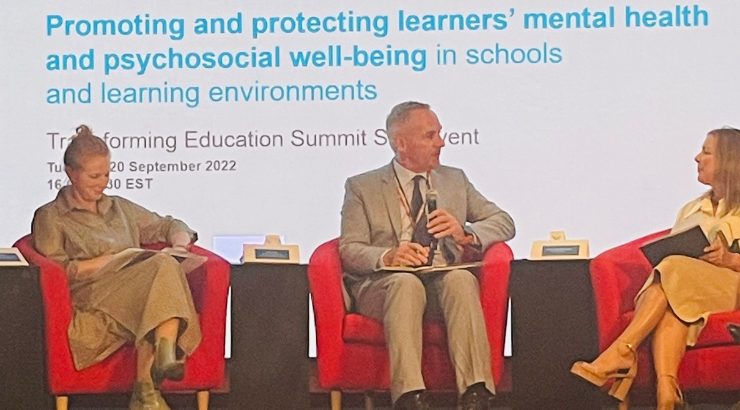 At the event, youth leaders working in advocacy and reform in intersectional areas of mental health, such as gender, disability, and sexuality, shared their experiences and mental health challenges. It was encouraging to see mental health and inclusion positioned as interrelated, and to see leaders taking seriously the impact that marginalisation can have on the mental health of young people. The event was also an opportunity to share my recent research for UNICEF on new ways of supporting mental health in the education sector, undertaken with my colleagues Katherine Dix and Kashfee Ahmed.
Reflections on TES
There were several key messages that emerged from TES. A common theme was that the COVID-19 pandemic has created greater urgency to tackle educational inequalities. There was also acceptance that without serious reflection and reform it is unlikely that we will meet the SDGs by 2030.
Across the 4 days, a number of common themes for transforming education emerged, including:
better financing for education
young people being seen as decision-makers and not just beneficiaries
more equitable access to teaching and learning resources
implementation of evidence-based blended learning programs
increased focus on inclusion and wellbeing
better monitoring of disadvantaged and marginalised learners
significantly more support for teachers.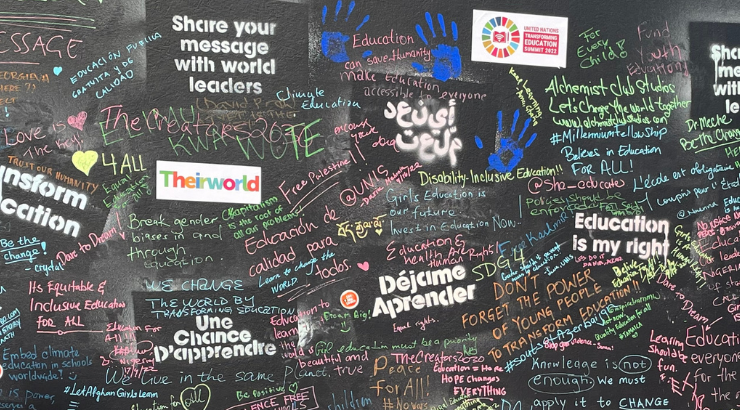 I left New York feeling affirmed that many of the recommendations presented by key decision-makers were not new, and are already priorities for ACER. The summit marks a renewed opportunity for action and for reflection on what is needed to build resilient and fair education systems. It was exciting to be part of the conversation.
Find out more about the Transforming Education Summit.
Read the UNICEF report, The role of remote modalities in implementing mental health and psychosocial support programs and services in the education sector.
Find out more about ACER's work in low- and middle-income countries.