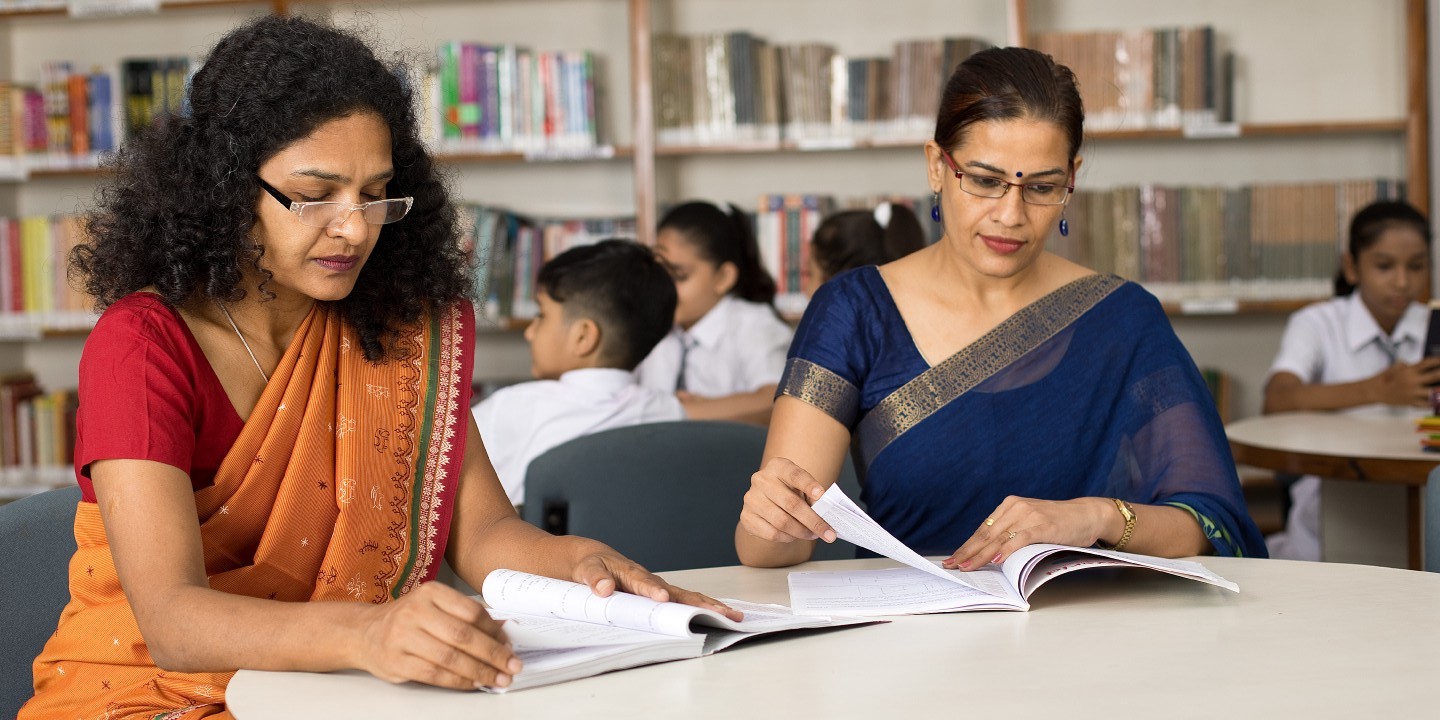 Developing and implementing a teacher assessment tool
Research
10 Oct 2023
4 minute read
ACER India's teacher assessment tool is a step towards ensuring teachers' capacity to deliver quality education.
'Quality education' is a multidimensional concept, encompassing factors like learners' characteristics and social environment, the availability of competent teachers, learning materials, and school facilities, and students' learning outcomes.
Recent efforts to improve student outcomes have increasingly involved strengthening the quality of teachers, given their central role in education.
Yet, while several research studies and policies have focused on student training and assessments to strengthen learning outcomes, less has been done to measure teacher knowledge and critical skills.
ACER India recently developed a teacher assessment tool for the DLF Foundation to support improvement in elementary school education. The first step was preparing an assessment framework to identify the appropriate domains for testing teacher knowledge and skills.
The ACER tool assesses teachers on 4 domains, which are the pillars of effective classroom work: teaching knowledge and skills, socio-emotional learning skills, teacher foundational literacy and numeracy competence, and problem-solving and reasoning skills.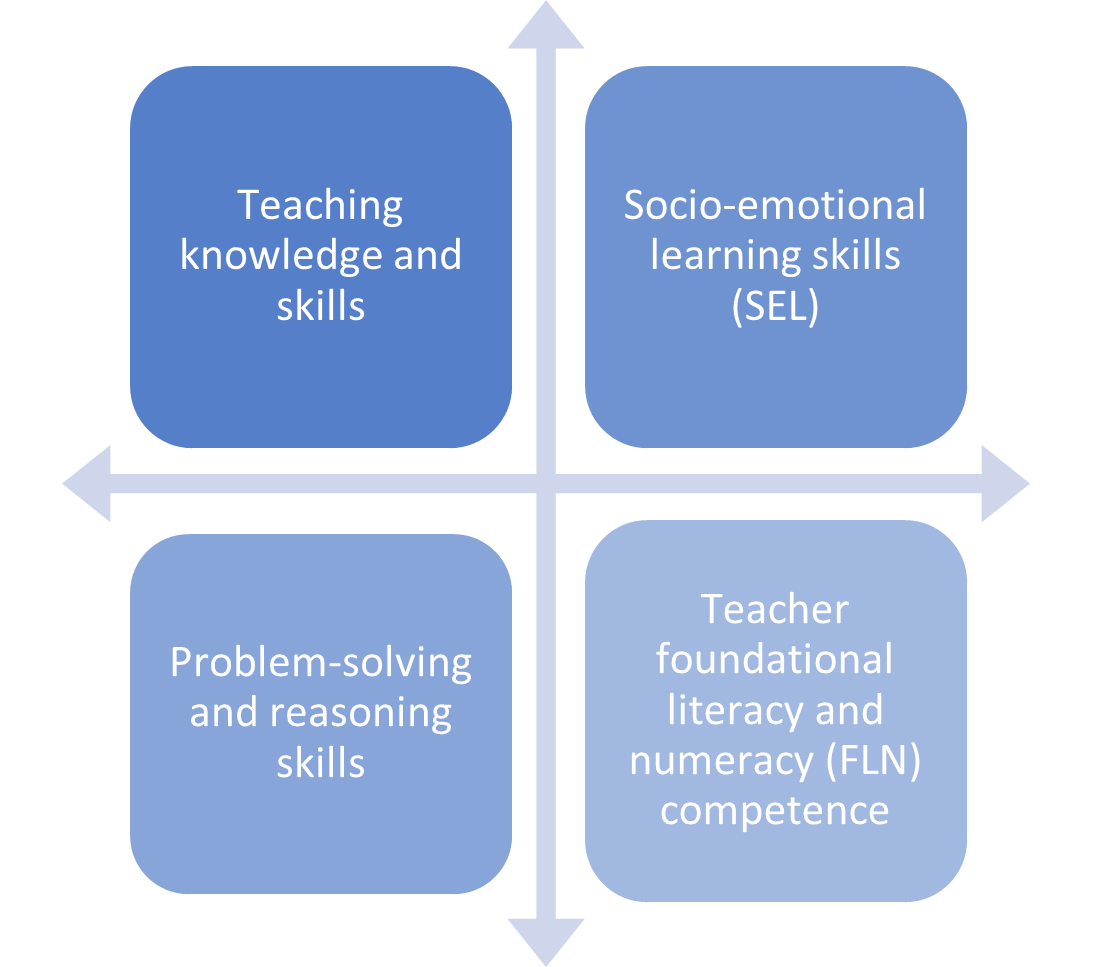 Sometimes teachers with several educational degrees and significant experience can't pass the desired knowledge to learners. The identified domains map the crucial skills that empower teachers to conduct a class efficiently. Particularly, research indicates that teachers need to be well-trained to focus on intra- and inter-personal skills to be effective in the classroom. So, assessments that include measuring such skills are pre-requisite to the development of professional learning interventions.
Understanding the assessment domains
Along with content knowledge, how a topic has been taught, classroom interactions involving learners, and student feedback matter in classroom teaching and learning. Teaching knowledge is viewed on a continuum that teachers may progress through with appropriate training and experience.
Assessing teachers to ascertain their problem solving and reasoning skills is critical for 21st century school education. Teachers also need to strengthen their own socio-emotional skills for effective teaching and learning outcomes. Enhanced teacher well-being enables teachers to create a positive learning environment and work more effectively with students.
On the other hand, achieving foundational literacy and numeracy skills by the time children are in grade 3 is critical for improving student learning outcomes. To ensure that learners get enough opportunity to attain the foundational skills, we need to focus on teachers' preparedness to develop these skills among students.
The teacher assessment tool
The teacher assessment tool comprises 152 items across 4 sections, each section having questions from one particular domain. Each teacher must attempt at least 120 items. In Section I, a total of 8 questions are subject-specific, and each teacher must choose their subject and answer those 8 questions. The duration of the pen and paper assessment is 150 minutes (two and a half hours).
With the data from the teacher assessment tool, we can learn about teacher readiness and, consequently, design and deliver professional development programs in the areas for improvement.
Identifying the critical areas for professional learning through assessment is key as in-service teachers have limited professional training opportunities in a highly competitive and assessment-driven education system. This teacher assessment tool can play an important role in identifying the crucial areas for professional development of in-service teachers.
If you would like your school to implement ACER's teacher assessment tool, contact: sales.india@acer.org