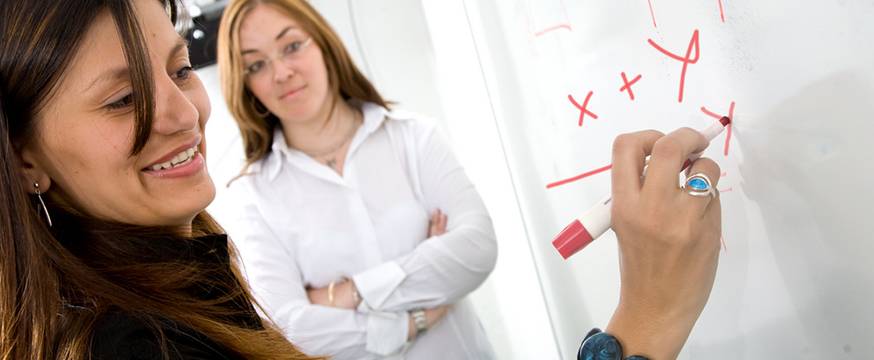 Don't subtract numeracy
Research
8 May 2014
3 minute read
The development of adults' core skills for work and life requires attention to language and literacy, but numeracy counts as well, says Dave Tout.
A range of programs in vocational education and training (VET) target language, literacy and numeracy, but when you investigate further, including researching the numeracy proficiency of youth and adults in Australia, it appears that we have a problem.
Last year's OECD Programme for the International Assessment of Adult Competencies (PIAAC) survey by the Australian Bureau of Statistics found that 54 per cent of 15- to 74-year-olds – more than nine million adults – were performing at the lowest three levels. Worryingly, around 10 per cent more females than males were performing at these lower levels.
Comparing the 2006 Adult Literacy and Life Skills (ALLS) Survey with PIAAC released last year, the percentage of adult Australian's at the lowest three levels in numeracy has increased. In literacy, Australia's mean score increased from 277 to 280 but in numeracy it declined from 272 to 268 over the same period. The scale used in ALLS and PIAAC goes up to 500, and the international mean in literacy is 270 and in numeracy is 269, so Australia's performance is quite different in literacy than numeracy. In numeracy Australia was 13th out of 23 countries, just below the mean; in literacy Australia was fourth and significantly above the mean.
These results are consistent with the equivalent international survey of 15-year-olds in schools, the Programme for International Student Assessment (PISA). The most recent PISA results released at the end of 2013 show Australia 19th out of 65 countries in numeracy, just above the mean, compared to literacy where we are 14th and significantly above the mean, although, more worryingly, in PISA in both literacy and numeracy, Australia's performance has significantly declined since 2000.
The good news is that adults with high proficiencies in literacy and numeracy are much more likely to report good health, to be employed, to have higher earnings, and to have positive social dispositions and take part in community life – and numeracy appears to be a more potent predictor of social and economic outcomes. The bad news is that surveys like PIAAC and PISA show that millions of Australians do not have the foundational numeracy and maths skills they need in employment and to function effectively in modern life.
It's evident from the research that we need to address numeracy in VET, but how? A good first step would be to explicitly target and prioritise numeracy, for example, by upskilling and training many more personnel involved in providing VET training in numeracy, including via the national Language, Literacy and Numeracy (LLN) Practitioner Scholarships Program. A second step would be to target adult numeracy and maths programs to women – not only learners and workers, but also educators. A third step would be to conduct research, to monitor and understand much more about the teaching and learning of numeracy, for the good of all Australians.