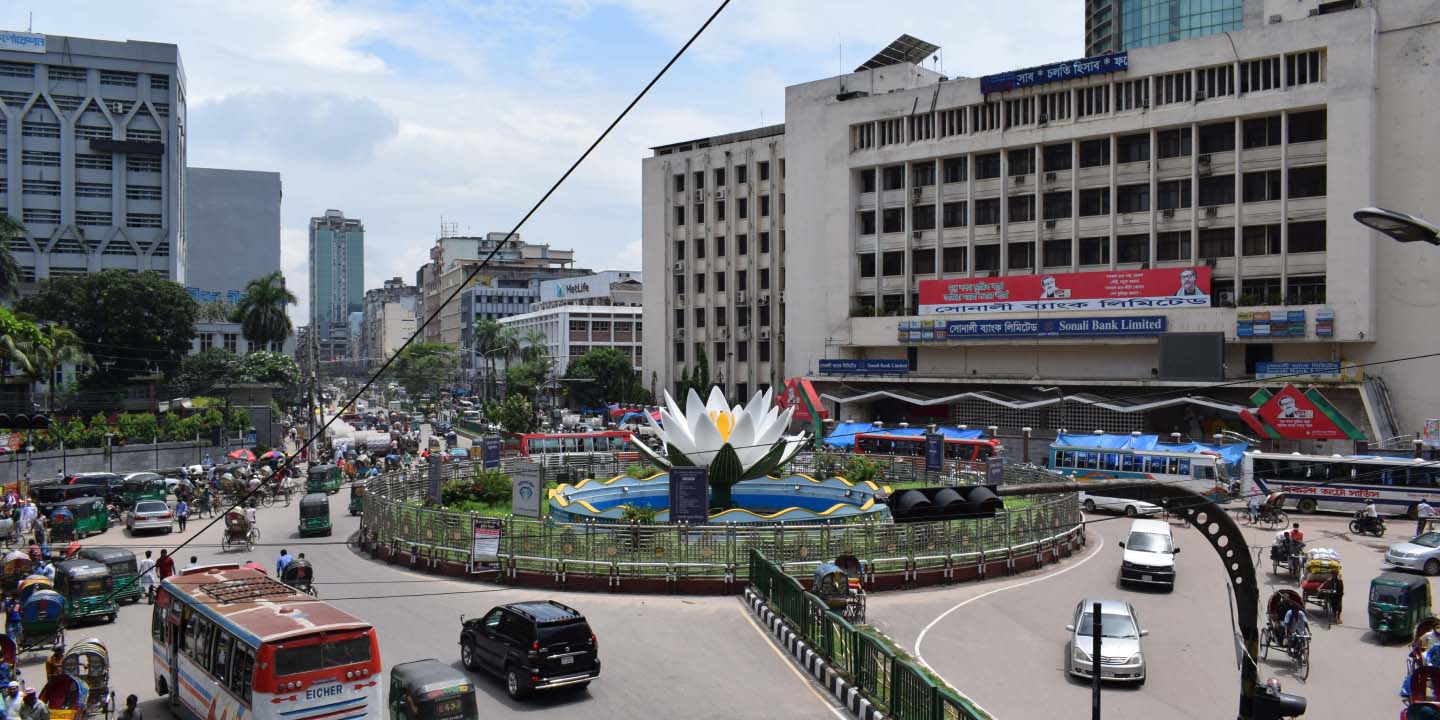 Image ©Shutterstock.com/MN International
Economic growth and fiscal reform in Bangladesh
Research
22 Sep 2020
7 minute read
Research shows Australia Awards alumni from Bangladesh are making an organisational and societal-level impact towards improving the country's future, including for vulnerable groups such as refugees and older persons.
The Australian Department of Foreign Affairs and Trade (DFAT) has been providing tertiary-level education scholarships in the South Asia region since the 1950s. Known today as the Australia Awards, the intended long-term outcomes of these scholarships are to contribute to sustainable development and positive views of Australia within alumni's home countries, and for alumni to foster cooperation and professional partnerships between Australia and their country.
The Australia Awards in Bangladesh complements the objectives of Australia's aid investment priorities in the country 'by helping to build capacity in individuals, institutions and communities'. Through the awards, DFAT aims to support Bangladesh to strengthen government systems, enhance policy-making in priority sectors, improve economic governance, and build trade and business capabilities.
In order to evaluate the long-term outcomes of Australia's investment in its development scholarships and fellowships, DFAT commissioned the Australian Council for Educational Research (ACER) to establish and manage the Australia Awards Global Tracer Facility. The Facility collects information about alumni pathways following graduation, the contributions alumni have made to sustainable development in their home countries, and the public diplomacy benefits Australia has yielded from a global network of enriched award recipients.
The Facility's Bangladesh case study focused on Bangladesh alumni who completed their scholarship or fellowship in Australia between 2011 and 2016 in studies relating to economic development. This is a period that saw Bangladesh graduate from 'low-income' to 'lower middle-income' country status following sustained economic growth and declining poverty.
For Bangladesh, financial stability and continued growth are critical to its development goals and to the well-being of Bangladeshi people broadly. If the country is to achieve its aim of reaching 'upper middle-income' status, it will require significant local expertise to increase investments in human capital, female labour force participation and productivity; continue sound macroeconomic management; and implement structural reforms.
At the time ACER conducted its research, all seven alumni were working at mid to senior-levels in the Bangladesh Tariff Commission, Ministry of Education and the Ministry of Finance across the Economic Relations and Finance Divisions. Evidence from the alumni and 11 other stakeholders suggest that the alumni are using their skills and knowledge gained in Australia to contribute to policy development supporting sustainability, economic growth and Bangladesh's progress to graduate from 'least developed countries' status.
After completing a Master of International and Development Economics from the Australian National University (ANU), alumnus Mr Md. Tariq Hassan was an integral part of the implementation in 2019 of the Bangladesh Value Added Tax Act 2012. Alumna Mrs Zannatul Ferdous, who also completed a Master of International and Development Economics at ANU, has used her expertise to contribute to the development of Bangladesh's roadmap for achieving the UN Sustainable Development Goals.
The Australian Government's investment in Bangladesh also focuses on building economic resilience by reducing vulnerability and improving inclusion in the growing economy. ACER's research shows alumni are contributing to ensuring that Bangladesh's economic growth is sustainable from an environmental and social equity perspective.
Mr Md. Shariar Kader Siddiky, whose fellowship at Queensland University of Technology focused on public policy, financial management and donor relations, has since worked with the Asian Development Bank and the Government of Bangladesh as part of the humanitarian response to improve the living conditions of the displaced Rohingya people living in the Cox's Bazar in Bangladesh. Another alum, Mrs Nahid Sultana Mallik, utilised her Master of Arts at Flinders University to research the effectiveness of two social protection programs for older persons in Bangladesh.
The building of new skills and knowledge, broadening of mindset from life and study in Australia, and the motivation of alumni are all significant to the way alumni have utilised their award experience to enhance their work contributions post award. Alumni have also been active in sharing their skills, knowledge and new practices, and using their networks to support their colleagues, demonstrating the watershed affect the Australia Awards can have on a workplace.
Other examples from this case study show how alumni have adopted Australian practices to cultivate a culture of collaboration and innovation. Mr Siddiky has successfully developed multiple memorandum of understanding (MOUs) with Australian universities as part their work contributing to broader capacity development programs for Bangladesh Civil Service officials. Through these partnerships with Australian universities, Mr Siddiky has contributed to the capacity development of over 60 government officials.
Overall, the case study shows that in the short time since the completion of their scholarship, Australia Awards alumni are making remarkable contributions in their fields of expertise utilising the skills and knowledge they gained in Australia. ■
Find out more:
To read the full Bangladesh case study, by Amanda Haddow, Bethany Davies and Yung Nietschke, or for further information about the Australia Awards, visit the Department of Foreign Affairs and Trade website.