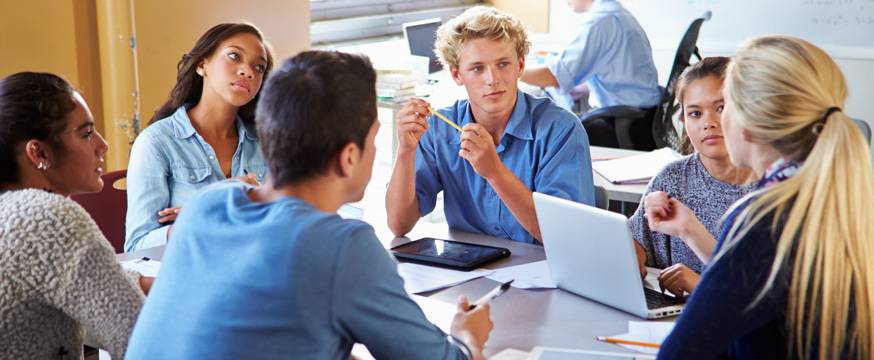 Equipping students for life after school
Research
25 Nov 2015
2 minute read
Identifying and developing the knowledge, skills and attributes required for life and work is an ongoing challenge in school education.
In his latest Teacher article, Professor Geoff Masters AO, Chief Executive of ACER, asks how well the current school curriculum is equipping students for life beyond school.
Professor Masters writes that there has been a long-term decline in the ability of Australian 15-year-olds to apply what they are learning to everyday problems, evident in performances in the OECD's Programme for International Student Assessment (PISA).
Australian students completed their compulsory study of mathematics and science with declining levels of 'literacy' – that is, declining abilities to apply fundamental concepts and principles in real-world contexts.
Professor Masters notes that we have also witnessed a long-term decline in the proportion of Year 12 students choosing to study advanced subjects – especially advanced mathematics and science subjects.
These declines are occurring at a time when literacy levels in a number of other countries are improving. But as a nation we require adults who can engage in a discerning way with sophisticated information about a growing number of complex societal and environmental challenges, Professor Masters writes.
A curriculum that prepares students for life and work in the 21st century is likely to include an emphasis on deep understandings of subject matter and the ability to apply what is learnt; the ability to communicate and solve problems in teams; a capability for critical thinking; and a willingness to be flexible and learn continually.
According to Professor Masters, changes to the school curricula can help address these issues, as can investments in teacher quality, changes in pedagogy and the alignment of assessment processes.
Although there is much more to the school curriculum than literacy and numeracy, students' abilities to read and understand different material and to apply mathematics to everyday problems are among the most important outcomes of an effective curriculum. As Professor Masters notes, these are building blocks for many other curriculum areas and essential skills for life and work beyond school.
Read the full article:
'A 21st century curriculum', written by Geoff Masters and published in Teacher, is available at teacher.acer.edu.au/geoff-masters