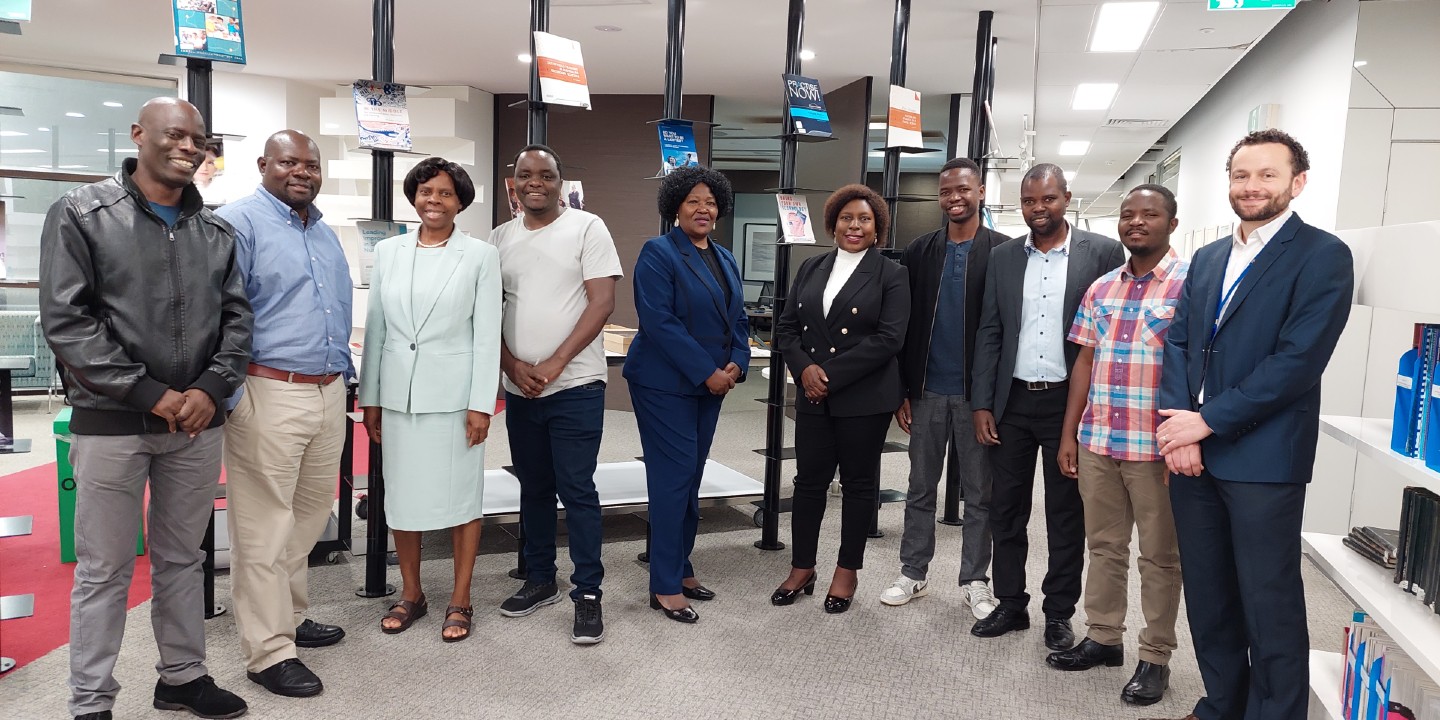 Fine tuning an engine of assessment to drive education in Malawi
ACER news
25 May 2023
3 minute read
New insights into the capabilities and learning needs of students in Malawi are expected to be captured following a recent collaboration between ACER and the Malawi National Examinations Board (MANEB).
A visiting delegation that included Malawi's Secretary for Education Chikondano Mussa and the Executive Director of MANEB, Professor Dorothy Nampota, looked at how different ways of monitoring long-term growth in students' learning might be applied.
'We have learnt so much from our collaboration with the Australian Council for Educational Research, especially to do with large-scale assessments and the techniques they use,' Professor Nampota said.
'We feel that we're going to use this to improve the way we conduct our own Monitoring and Reading Achievements, which are also large-scale assessments that we conduct in Malawi every three years.'
A 2022 report on education compiled by UNICEF with the assistance of government ministers and assistants in Malawi, gives an overview of the complex challenges Malawi is responding to in Africa's south east.
Repetition of study was higher in primary schools than secondary schools, ranging from between 23% to 39% (in Grade 1), but despite this only 19% of children aged 7 to 14 had achieved foundational reading skills and only 13% of the same age group had foundational numeracy skills.
The report covers a broad range of student data, but notes in some areas that information varies depending on the different sources, calculations and methods of assessment involved.
Speaking after a training session in Item Response Theory with Nathan Zoanetti (Research Director Methodology and Measurement), Professor Nampota said that quality assessment was vital to improving education outcomes.
This included raising the quality of advice MANEB provided to Malawi's Ministry of Education that would inform policies in areas such as teacher training.
'Assessment does drive the education system,' she said, 'and as long as we're doing assessment well, it means the education system is also going to improve.'
The delegation also took in a presentation by the Global Education Monitoring (GEM) Centre, a partnership between ACER and the Australian Government's Department of Foreign Affairs and Trade (DFAT).
The GEM Centre aims to improve learning by ensuring that high-quality evidence supports policies, practices and investment.
Professor Nampota said MANEB's vision was to be a highly reputable organisation that was competitive locally, regionally and internationally in conducting quality assessments.
Working with ACER, sharing ideas and approaches, and acquiring skills using relevant software, would assist with that goal, she said.
■ Learn more from the video below.