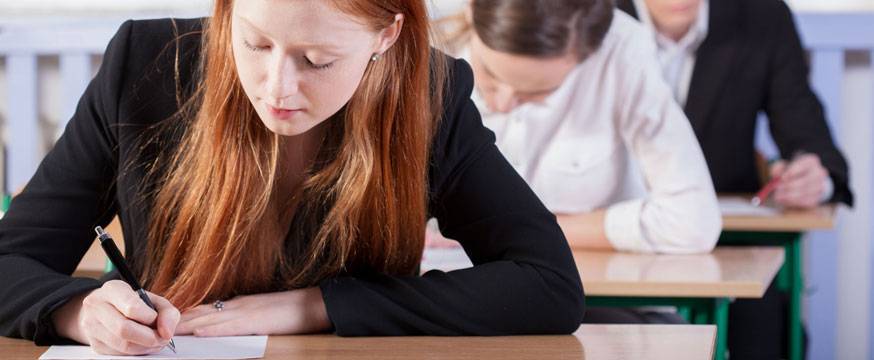 Future directions for Year 12 assessment
Research
15 Sep 2017
5 minute read
Doug McCurry explores whether contradictory concerns about senior secondary schooling in Australia can be lessened or even resolved.
Current debate about senior secondary schooling triggered by the performance of Australian students in international assessments like the Programme for International Student Assessment reveals substantial disagreement and indicates a number of tensions or even contradictions.
Should senior secondary assessment create greater competition between students, generating a productive pressure to develop their knowledge and skills, or does this merely create unproductive stress? Should senior secondary school assessment focus on the attainment of basic skills or the development of higher-order thinking and personal skills such as innovation, teamwork and adaptability?
In addition to disagreement about what should be assessed, there is also much debate over how we might best assess, with various types and combinations of external assessment, school-based assessment, standardisation and moderation possible.
The key difference between current senior secondary assessment and certification systems, both internationally and within Australia, is the degree of central or distributed control.
The French baccalaureate system, for example, operates with central control of curriculum and the same assessments across the nation. Curriculum control in the United States, on the other hand, is located at regional or local levels, and assessment is usually under local control.
While there is little or no moderation of assessments between schools or districts in the US, nationwide standardised assessments offer a rough comparison with the assessments of individual schools. In Australia and France, tertiary entrance is usually a matter of having higher scores than other applicants, while tertiary entrance in the US is quite a complicated and even convoluted process.
Within Australia we range from the systems of school-based assessment found in Queensland (the subject of a 2014 review undertaken by ACER) and the ACT to systems in other states that combine external and internal assessment. While there are differences in the kinds of internal and external assessment in Australian systems, statistical moderation of internal assessment against an external assessment is common.
It can be argued that systems in which internal assessment is moderated against a system-wide external assessment give more importance to external assessment; however, the emphasis depends on the different kinds of assessment and moderation processes used.
Some internal assessments are relatively unconstrained, while others are done under standardised conditions and are subject to external verification. External assessments can take the form of a curriculum-based examination, in which the topics to be assessed and the tasks to be done are specified, or a generic skills test, in which students have to understand and reason about unprepared material.
The most common criticisms of curriculum-based external assessments for moderation of internal assessments are that they are highly predictable and subject to rote learning, that they are heavily tutored and that they do not test higher-order thinking skills. Pressure on students in Australia is at its most intense in curriculum-based external assessments, particularly when they are used for moderation, and competition between students is system-wide.
In systems with generic skills tests for external moderation of internal assessments, there is a limit to how much teachers can teach to the test, and the rankings given by teachers are given more importance. The competition in such systems is local rather than system-wide, and teachers can manage the internal assessment without the level of performance anxiety involved in externally verified assessments.
Returning to the contradictory concerns about more and less pressure on students, the need for more attention to basic skills and more attention to higher-order and personal skills, the question remains: how might we better arrange assessment at senior secondary school and the transition from school to work or further education for the future?
A system in which unconstrained teacher assessment is moderated by an external generic skills test would substantially relieve pressure on students and teachers, give more time to focus on the most important aspects of a subject, and offer space to address both curriculum-based knowledge and skills and higher-order skills without having to worry about the particulars of an external assessment.
For those in the tertiary education sector that require a national standard for tertiary entrance, such a system of senior secondary assessment could still be used to produce a single measure of success at Year 12, for as long as this method of tertiary entrance is preferred.
Further information:
This article is adapted from 'Assessment at Year 12 in Australia for 2020 and Beyond: Lessons Learnt and Future Directions' by Doug McCurry, published in Professional Educator Vol. 16 Iss. 1 (2017).