Gender differences in educational outcomes in Afghanistan
Research
8 Sep 2015
4 minute read
New research reveals that girls are outperforming boys in reading and writing literacy in Afghanistan, despite receiving less support to attend school.
Gender differences in educational outcomes in Afghanistan
Addressing the gender imbalance in Afghanistan is a priority of the country's Ministry of Education, and an approaching deadline of the United Nations Millennium Development Goals.
The Afghanistan Ministry of Education partnered with the Australian Council for Educational Research (ACER) to support the development of a national learning assessment program – the first of its kind in Afghanistan. The study was conducted through ACER's Monitoring Trends in Educational Growth (MTEG) partnership service, which can support countries in the difficult and complex task of measuring student learning outcomes.
Measuring student literacy and numeracy
ACER's study, conducted in late 2013, measured the mathematical, reading and writing literacy of a sample of nearly 6000 Year 6 students in 13 provinces of Afghanistan. Students ranged in age from around 11 to 15 years old.
Commenting on the ongoing study, report co-author and ACER Principal Research Fellow Mr Maurice Walker said, 'We already have information about school attendance and literacy levels of the Afghanistan population, but little is known about the quality of educational outcomes.'
'We hope to contribute to the ongoing discussion on gender disparity by reporting on literacy levels and any barriers to learning that girls and boys might face.'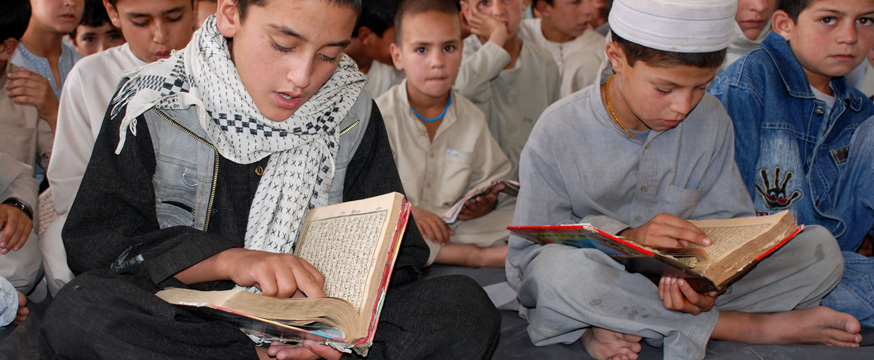 Gender barriers to learning
According to the Central Statistics Organization, fewer girls attend school than boys in Afghanistan, and the rate of illiteracy amongst the female population is higher.
According to Mr Walker, 'Our results show that boys report receiving more support than girls in attending school from family members, friends and the community. Yet girls who attend school in urban areas achieved significantly higher scores than boys in reading and writing literacy, and the same scores as boys across the country for mathematical literacy.'
'These results are consistent with findings from large-scale international studies into gender difference whereby girls generally do better in reading and writing. In Afghanistan most Year 6 students read the Holy Quran, but girls also tended to read more fiction books, and research suggests a variety of reading material characterises the most proficient readers.'
Reading and student achievement
Despite promising results, after spending at least five years at school there is still an estimated 24 per cent of girls and 36 per cent of boys at or below the lowest writing proficiency level.
'On the whole, neither boys nor girls expressed positive attitudes towards their school experience, and neither enjoyed reading. This is a matter for concern since students who expressed a more negative attitude to reading also demonstrated lower levels of achievement,' Mr Walker said.
'To help improve students' outcomes, ACER recommends making reading materials, including textbooks, available to all students in Afghanistan and better integrating them into the learning process. Establishing school libraries, especially in rural areas, could also bring improvements.'
Read the full report:
'Class 6 Girls and Boys in Afghanistan 2013: Comparing outcomes of girls and boys from a learning assessment of mathematical, reading and writing literacy' by Alla Routitsky, Rachel Stanyon and Maurice Walker.
http://research.acer.edu.au/mteg/3/
Further information:
'Class 6 proficiency in Afghanistan 2013: outcomes of a learning assessment of mathematical, reading and writing literacy' by Tom Lumley, Juliette Mendelovits, Ross Turner, Rachel Stanyon and Maurice Walker.
http://research.acer.edu.au/mteg/1/