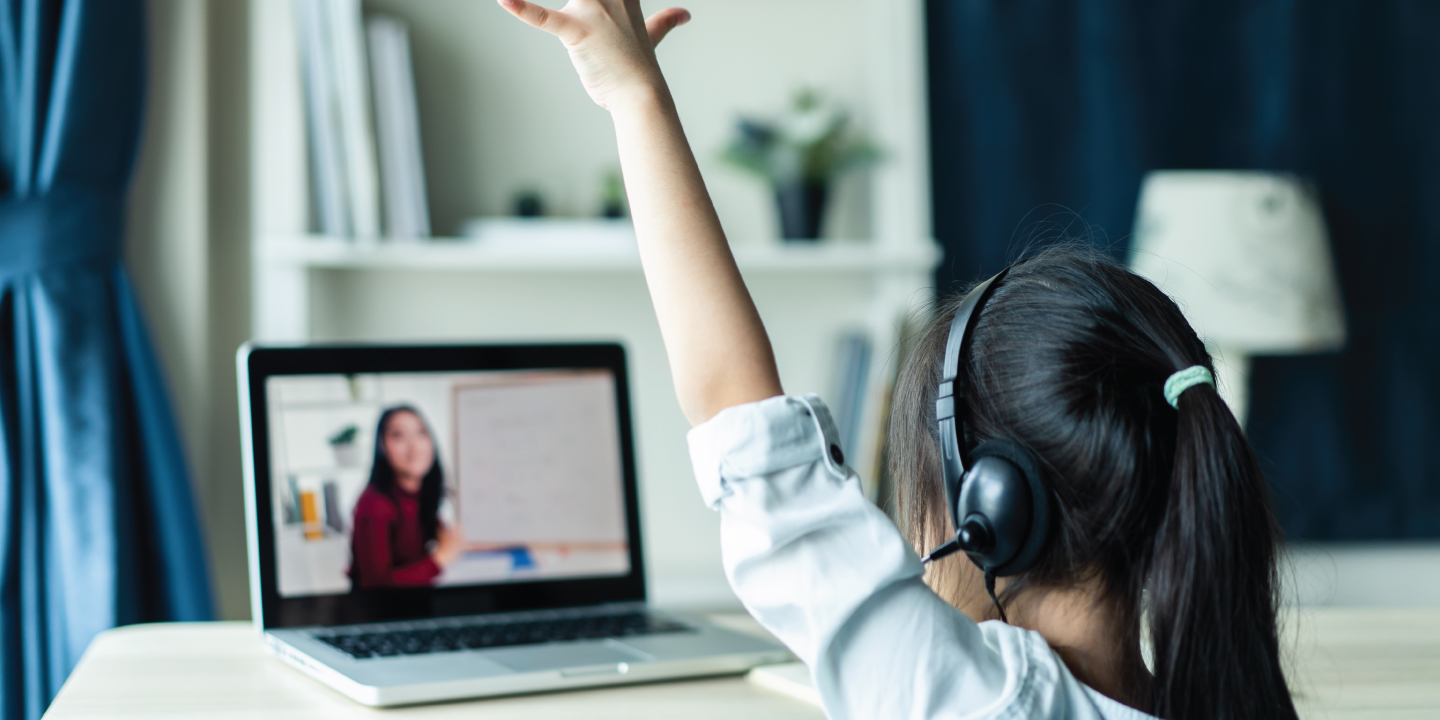 ©Shutterstock/Hananeko_studio
IBT at 21K School, Asia's leading online school
ACER news
3 Mar 2023
4 minute read
Aruna Shetty, Principal, 21K shares her experience of using the International Benchmark Tests (IBT). She emphasises that IBT data are valuable in informing curriculum modifications and instructional adjustments which can be aligned with student needs as identified in the tests.
The 21K School, a K12 online institution, enrols students from India and around the globe. It offers a range of curricula to meet the diverse learning objectives of different learners.
The school uses advanced technology to implement adaptive learning methods, enabling students to learn at their own pace. Immersive and dynamic online classrooms promote well-rounded development and give students the skills necessary to succeed in life.
21K administers IBT to assess student competencies in English, mathematics and science. The school uses the assessment data to understand students' strengths and weaknesses in different areas, tailor lessons to address learning gaps, and monitor and evaluate programme effectiveness.
Aruna Shetty, Principal, 21K, said, 'If the data reveals patterns of insufficient performance, administrators and educators may make mid-course corrections and refine or supplement the curriculum in identified areas to optimise student learning outcomes'.
When asked about the most important feature of IBT, she said, 'IBT provides a deep understanding of the learning challenges of students. With this knowledge, educators can design instructional strategies that are effective in addressing the needs of each student and supporting their learning progress.
'By tailoring instruction to the specific areas where students need help or excel, we can achieve better learning outcomes for all,' she added.
Ms Shetty said teachers at her school administer the IBT diagnostic assessment at the beginning of the academic session to determine students' learning level. This allows them to identify focus areas based on individual student requirements, in addition to delivering the regular curriculum.
'To reduce the learning gap among students and improve their foundational skills, a bridge course is implemented. In cases where students require extra attention, we proactively identify them and organise remedial classes as necessary. Additionally, we make modifications to the existing curriculum to ensure that it meets the needs of all students.'
IBT's comparative data, she said, was the most useful feature of the assessment: 'It provides valuable insights into student performance relative to their peers within their school, district or country. The actionable recommendations assist us in making informed decisions regarding instructional strategies, interventions and resource allocation'.
Discussing reporting of IBT, she said, 'The IBT data is well-organised and allows us to categorise students' performance in each subject. This provides insights into each individual learner's achievement level and areas where they may need additional support. With this information, we can differentiate our teaching methods in the classroom to better meet the needs of each student.'
Ms Shetty explained how she has used IBT data to develop academic plans at her school:
IBT data helps teachers understand strengths and challenges of individual students, making it easier to support the learning of all students in the best possible way.
IBT tracks student growth which helps educators to understand if students are improving over time.
IBT identifies the starting points and gaps in the knowledge and skills of each student and group. When planning lessons, teachers can provide sufficient teaching and practice time to fill this gap.
IBT supports differentiation for effective teaching. The assessment helps to identify gaps in curriculum and methodology.
'The use of educational assessment data is crucial in closing learning gaps, guiding instructional strategies, monitoring progress, making informed decisions and ensuring accountability. IBT helps us to provide targeted support, make data-driven decisions and ensure that our students are on the right path towards academic success,' said Ms Shetty.
To know more about IBT, write to: sales.india@acer.org or visit https://www.acer-ibt.org/in/for-schools.