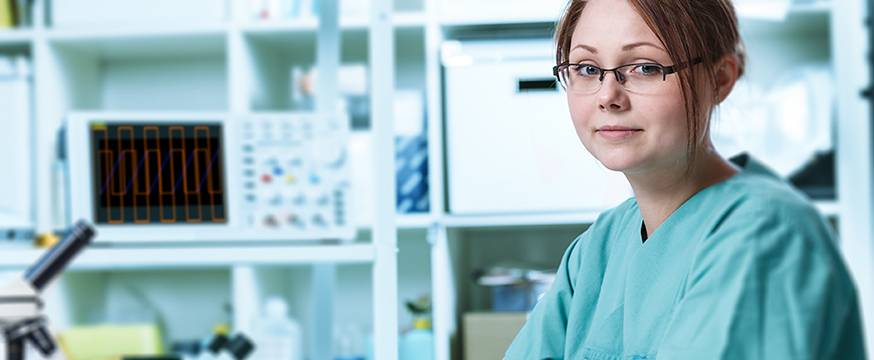 Improving the quality of medical education
Research
18 Sep 2014
3 minute read
An ongoing collaboration is developing tools and processes to help prove and improve the quality of medical education in Australia through quality comparison, the sharing of expertise and high-quality assessment, as Dan Edwards explains.
Called the Australian Medical Assessment Collaboration (AMAC), the collaboration between the Australian Council for Educational Research (ACER) and Australian medical schools was established with funding from the Australian Learning and Teaching Council (ALTC) in 2010. The initial AMAC project was undertaken collaboratively by ACER, the University of Queensland and Monash University.
Since the completion of the original ALTC-funded project in mid-2012, the AMAC collaborative partnership, funded by a grant from the Commonwealth Office for Learning and Teaching, has grown to involve 16 of the 19 medical schools in Australia and New Zealand.
AMAC has adopted a 'structured bottom-up model' to building common assessment items for the evaluation of learning outcomes across medical schools. To that end, the AMAC team has developed new items for testing the competencies of medical students in the clinical years through submission of items from member medical schools, workshops with clinicians in medical schools across Australia and the implementation of assessments involving medical students during their clinical years.
The AMAC project has significantly contributed to the development of a project by the Medical Deans of Australia and New Zealand (MDANZ), which is currently implementing common assessments across all medical schools in Australasia with the aim of developing benchmarks, improving assessment quality and developing a sustainable collaboration.
AMAC is supporting quality improvement in medical education by:
maintaining a process of internal assessment quality control that can easily be implemented
coordinating the collaborative process, quality control and ownership of materials and data, including data collected for collaborative research, and
developing expertise in the development of assessments and supporting ongoing professional development.
To date, AMAC has implemented assessments items in 11 medical schools, across more than 20 different student cohorts, including more than 2000 medical students during their clinical years in both formative and summative settings. A total of 168 items have been developed that fit within the quality specifications developed by the collaboration: 120 of these having been comprehensively trialled, while the remaining items are yet to be used.
AMAC members have also developed resource documents for future use by other collaborations, including three documents that chart ways to pursue progress on different aspects of such collaborations. The freely available resources address:
approaches to determining the quality of assessment items in collaborations, and aspects to discuss to reach agreement
implementing common assessment: lessons and models from AMAC, and
governance models for collaborations involving assessment.
Further reading:
More information on AMAC, including project reports, resources and publications is available from the AMAC website < www.acer.edu.au/amac >