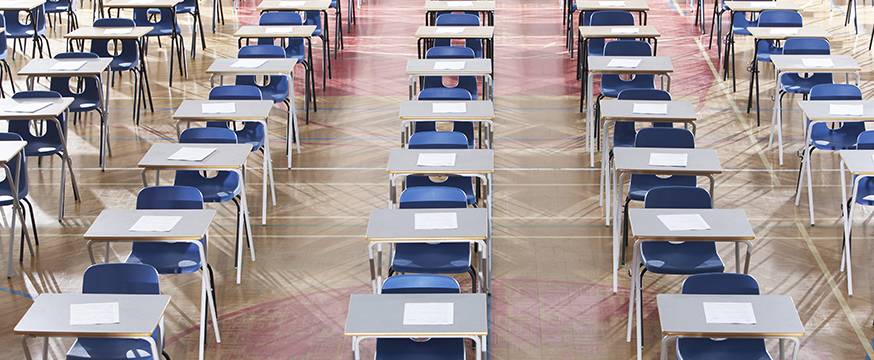 Low student performance – and what to do about it
Research
16 Feb 2016
5 minute read
A new OECD report confirms ACER analysis of students' low performance in PISA. Sue Thomson explains why multiple approaches are required to address the issue.
The performance of Australian 15-year-old students in the most recent Programme for International Student Assessment (PISA) in mathematical literacy has declined in the past decade, as a result of both a decrease in the proportion of high-achieving students and an increase in the proportion of low-achieving students. The 2016 PISA: Low-Performing Students report from the OECD confirms national issues regarding low-performing students, as reported by the Australian Council for Educational Research (ACER) in PISA 2012: How Australia measures up, and suggests responses to ameliorate the problem.
Prior research has shown that low performance has a cost: students who are low performers at school are more likely to drop out of school and less likely to attain well-paying, secure employment. But there is a social cost as well: a substantial proportion of low performers has serious implications for economic growth.
PISA tells us that in the average Australian class of 25 students, five will be low performers in mathematics; three or four will be low performers in reading or science; and two or three will be low performers in all three curriculum areas. PISA defines 'low performers' as those 15-year-olds who score below Level 2 on the PISA mathematics, science or reading assessments.
As ACER CEO Geoff Masters recently stated, 'At the completion of their compulsory study of mathematics, these students lack the mathematical knowledge and skills judged by the OECD to be adequate for life beyond school'. These students are not only low performers, they have a poorer sense of belonging at school, lower levels of self-efficacy and persistence, and skip school more often than students who are higher performers.
The OECD report indicates that low performance is not the result of any one risk factor, but rather of a combination and accumulation of various barriers and disadvantages that affect students throughout their lives. High among these is socioeconomic disadvantage: a disadvantaged student in Australia is five times more likely to be a low performer than an advantaged student. Socioeconomic disadvantage and low performance tend to 'pool' – around 28 per cent of Australian students attend schools in which 30 per cent or more of students are low performers in mathematics and about seven per cent attend schools in which half or more of the students are low performers.
Aside from socioeconomic differences, quality of teaching and school resourcing is vital. Students in poorly resourced schools are, on average, 13 per cent more likely to be low performers than students attending well-resourced schools. Teachers' expectations are also strongly linked to the socioeconomic background of students, and low performers are more often found in schools where teachers have low expectations of performance. According to the OECD report, this was significantly higher in Australia than on average across the OECD. Similarly, Australian students attending schools where mathematics teachers are less supportive are, on average, 25 per cent more likely to be low performers than students who attend schools with more supportive teachers, after accounting for socioeconomic background – significantly higher than the six per cent more likely reported on average across OECD countries.
So what's to be done? Countries in which the proportion of low-performing students has declined have one thing in common: recent educational reform, including additional resourcing, to target some of the main risk factors of low performance.
Overcoming multiple barriers to learning is essential. Students from low socioeconomic backgrounds are more likely to attend schools with lower levels of resourcing, teachers with lower levels of morale, who have low expectations and provide lower levels of support for their students. In addition, barriers associated with demographic background such as gender stereotypes, language difficulties, lack of parental time or ability to help with homework or provide resources, and geographic isolation, have a strong impact on the performance of disadvantaged students.
Low performance at school does not start when students are 15; it is often evident throughout their years at school. Quality early childhood education for all students is vital, as is early identification of learning difficulties. When difficulties are identified, resources need to be applied consistently until the difficulties are overcome, and it needs to be recognised that these difficulties might not only include remedial support during or outside of regular school hours, but also support for parents and the community to understand and engage with what is happening in the classroom.
Tackling low performance requires multiple approaches, but it can be done.
More information:
Find more on Australia's participation in the Programme for International Student Assessment, managed by the Australian Council for Educational Research (ACER) for the Organisation for Economic Cooperation and Development (OECD) at the ACER PISA Australia website.