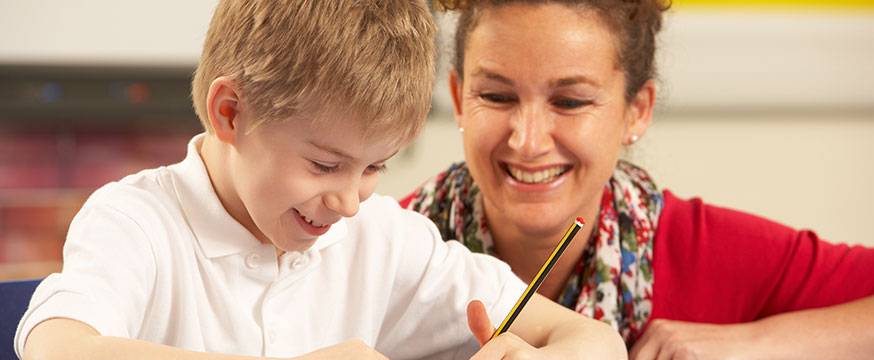 Planning for learning in the early years
Research
3 Feb 2014
3 minute read
The goal of a new suite of literacy and numeracy materials is to help teachers plan for learning in the early years, as ACER Senior Research Fellow, Marion Meiers, explains.
Early Start is a suite of optional literacy and numeracy materials to support Queensland state schools in promoting a culture of ongoing and consistent school-based monitoring for students in Prep to Year 2.
Developed by ACER in partnership with Education Queensland, Early Start allows schools and teachers to:
generate purposeful data about their students' literacy and numeracy achievement
track their progress and measure growth
plan the next steps for each student in their learning.
The focus is on monitoring and tailoring teaching to meet each student's learning needs. The Early Start literacy and numeracy materials enable teachers to collect data to inform their curriculum planning and resourcing decisions, so they can more effectively differentiate their teaching to meet the individual learning needs of students in the early years of schooling.
Early Start addresses the essential foundational literacy and numeracy knowledge, understanding and skills of students from Prep to Year 2. The literacy and numeracy materials are aligned with the Australian Curriculum literacy and numeracy general capabilities and elements of the Australian Curriculum: English and Mathematics.
The materials include literacy texts and numeracy objects like counters and picture cards, as well as tasks and marking guides for teachers. The guides provide detailed instructions and scripts to enable teachers to consistently gather and record data on each student's literacy and numeracy achievement as a comprehensive data set.
Teachers administer the literacy and numeracy activities individually with students, then enter the data into Education Queensland's data management system, OneSchool, to generate information to assist in analysis and curriculum planning.
By administering the literacy and numeracy activities at the beginning and end of Prep and again in Year 1 and Year 2, teachers are able to track each student's progress over time and develop deep understandings about the teaching that works best in their school context.
Following Queensland Minister for Education, Training and Employment John-Paul Langbroek's launch of Early Start in November 2013, Prep teachers are now using the optional literacy and numeracy materials in Queensland state schools. Materials for use at the end of Year 1 and the end of Year 2 are to be trialled this year before full implementation in 2015.