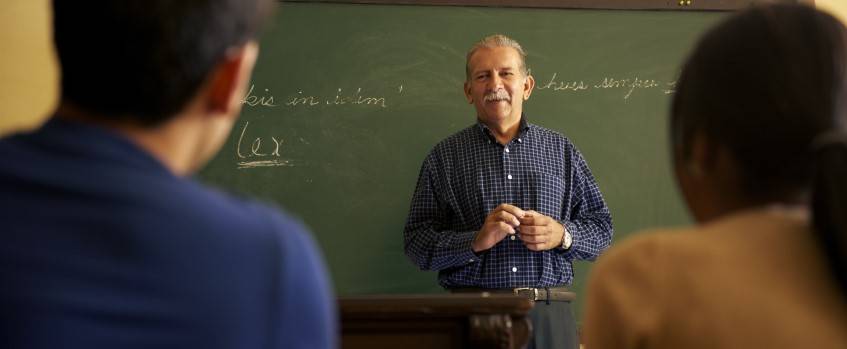 Reforming learning assessments in the Indian state of Chhattisgarh
Research
14 Nov 2018
2 minute read
ACER India is supporting Chhattisgarh state education officials to implement robust student assessments.
Strengthening Learning Assessment Capacities is a new joint project that aims to reform classroom learning by improving assessment and data collection practices. Supported by the State Council for Educational Research and Training (SCERT), Government of Chhattisgarh and UNICEF, the program targets improvement of both classroom assessments and standardised testing, and teacher workshops are already underway.
The project's first phase focuses on the development of standardised instruments for grades four, six and seven by directly involving teachers in the creation of test items. Phase two concentrates on building the capacity of teachers to initiate the development of high-quality item banks for school-based assessments.
Chhattisgarh is one of the newly formed states of India. It has tribal pockets, inaccessible areas and a population largely underserved in terms of essential service delivery. The project reflects the growing interest of the state in improving learning outcomes by training teachers to use high-quality assessments that can yield reliable insights into learning and inform teaching practices.
In order to be sustainable in the long run, the project aims to build the capacity of 150 carefully selected school teachers who represent all districts of the state, and who will form a subject resource group to support school-based assessments.
The teachers will work directly with education experts to gain first-hand experience of undertaking large-scale assessments. A team of data analysts will also receive training in advanced data analysis techniques.
The first workshop was recently completed by the ACER India team at Raipur, Chhattisgarh, with more to follow in 2019.