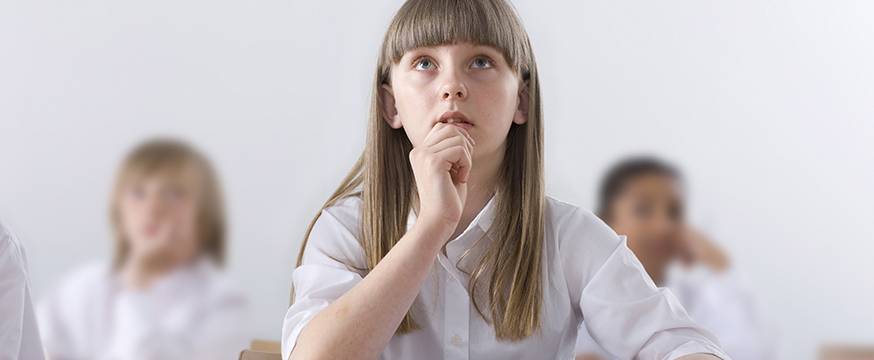 School improvement on Australia's horizon
Research
29 Jan 2015
4 minute read
While Australia has seen a steady decline in 15-year-olds' reading literacy achievement over the past decade, Geoff Masters identifies promising signs at the primary level that this trend may soon be reversed.
School improvement on Australia's horizon
It is often possible to learn more about effective educational policies by studying countries in which there have been improvements in performance over time.
Significant improvements tend to be associated with sustained, long-term policies and deliberate national action to lift the quality and equity of school education.
Factors underpinning improved performance include the development of a high-quality teacher workforce; collaboration to promote effective teaching practices; effective instructional leadership of schools; high expectations for every student's learning; the creation of strong school improvement cultures; and policies to ensure that these practices are distributed across all classrooms in all schools.
Promising signs?
Although Australia has witnessed a steady decline in the reading and mathematical literacy levels of 15-year-olds over the past decade, there are promising signs of recent improvements in primary reading levels.
Between 2008 and 2013 there have been improvements in mean NAPLAN reading levels in Year 3 in Queensland, the Northern Territory, Western Australia and the Australian Capital Territory, and in Year 5 in all states and territories except New South Wales. There were no parallel improvements in reading in Years 7 or 9, and numeracy levels were largely unchanged over this period.
It is not possible to infer from NAPLAN alone the reasons for improvements in primary reading levels. However, these improvements follow significant efforts on the part of State, Territory and Commonwealth governments to identify children who experience reading difficulties in the early years of school and to intervene before difficulties become entrenched.
As an example, the NSW government's five-year Literacy and Numeracy Plan has promoted evidence-based school and classroom practices in communities with high levels of disadvantage. These practices are consistent with research into the kinds of micro-strategies required for sustained improvement. They include:
providing teachers with continuing professional development in the teaching of literacy and numeracy under the guidance of experienced teachers;
diagnosing and monitoring student progress against specified benchmarks of achievement;
providing teaching that is differentiated and tailored to the progress and learning needs of individual students; and
implementing intervention programs for children who are falling behind or who require additional challenge through an accelerated program of learning.
Although Year 3 and Year 5 reading levels did not improve significantly in NSW between 2008 and 2013, significant improvements in reading levels are being reported in schools currently participating in that state's Literacy and Numeracy Plan.
Looking ahead
As a nation we face a challenge in addressing long-term declines in the performance of Australian students in the key curriculum areas of reading, mathematics and science.
Research and international experience make clear that there are more and less effective approaches to school reform and to achieving improved student performance. The challenge is to ensure that we learn from this experience and put our educational efforts into the kinds of reform strategies that are most likely to make a difference.
Recent improvements in primary reading levels across Australia suggest that this is now beginning to occur.
Find out more:
This article is based on the ACER Policy Insights paper 'Is school reform working?', by Professor Geoff Masters AO, published by the ACER Centre for Educational Policy and Practice.