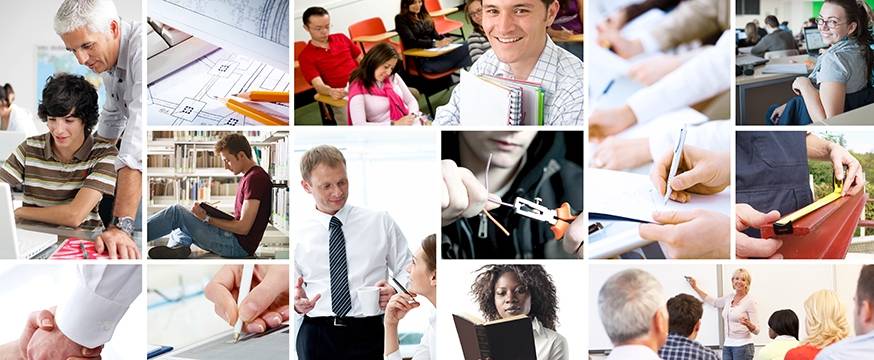 Supporting the advancement of disadvantaged learners
Research
29 Jun 2012
5 minute read
Monitoring and reporting is a vital feature of good practice to support the advancement of access and equity in the Australian national training system, explains Justin Brown.
Both at a national and jurisdiction level, the systematic reporting of information on disadvantaged learners can assist users to identify issues, trends and patterns across a range of indicators and measures of progress.
Evidence of patterns and change over time are not only important for systematising the monitoring and reporting process, and providing some nuance to this process, but also to give strength to the often anecdotal and micro-scale examples of success which are championed by practitioners in the vocational education and training (VET), adult and community education, community services and related sectors.
There is a range of data sources available at the national and jurisdiction level to enrich understanding of the participation, progress and achievement of disadvantaged learners. However there has not been, until now, significant effort to bring these sources of information together to produce a national report on disadvantaged learners in the Australian VET sector.
The National VET Equity Advisory Council (NVEAC) has recently developed a VET Equity Outcomes Framework to monitor the performance of the VET system in achieving positive outcomes for the wide range of disadvantaged learners identified in their national Equity Blueprint. To progress the development of the framework, NVEAC has engaged ACER, in collaboration with the Centre for the Economics of Education and Training at Monash University, to develop the first Annual Report on Disadvantaged Learners in VET to provide a comprehensive baseline dataset to monitor progress in the Equity Outcomes Framework.
The Annual Report will include a synthesis of data analysis and research literature on the following groups:
Indigenous Australians
people with a disability
people from culturally and linguistically diverse backgrounds
people from rural, regional and remote locations
people from low-SES backgrounds, and
'second chance' learners, that is
people with less than Year 12 or equivalent level of educational attainment
people returning to learning after a long period of absence from study and/or work
people re-skilling following redundancy
people involved in the criminal justice system, and
people of working age who are neither working nor studying.
The first Annual Report is due for publication in early 2013.
In Victoria, ACER in collaboration with the Faculty of Education at Monash University, is currently undertaking an evaluation of the 2011 Access and Equity Grants Scheme for the Victorian Department of Education and Early Childhood Development (DEECD). The project is using an action-based learning approach to investigate the features of good practice in service delivery across six Victorian-based programs.
The project is in the process of:
identifying and examining common features and models that underpin delivery to disadvantaged learners and assistance to support outcomes with reference to relevant other research and literature reviews;
providing an assessment of the elements that constitute an effective service delivery model for disadvantaged learners, including partnerships, resourcing, coverage of the equity cohort, participation and outcomes, and stakeholder engagement; and
identifying good practice for service delivery models for disadvantaged learners, including pedagogy and service delivery models that are applicable and scalable for future delivery.
The outputs of the project will include:
a Good Practice Resource Kit to support development of effective programs and service models;
case studies with documented project outcomes, including examples of good practice access and equity service models for publication and presentation; and
a final report, with an evaluation framework, to provide an evidence base for the development of service models and strategies to engage the disadvantaged cohort.
The Good Practice Resource Kit and case studies are due for publication in early 2013.
ACER has an extensive record, both in Australia and internationally, on research issues of access and equity in VET in relation to SES and disadvantage. Recent ACER publications and reports have included:
a national review of support models for disadvantaged learners in the Australian VET system for the National VET Equity Advisory Council in 2010;
the national evaluation of the Sporting Chance Program for the Commonwealth Department of Education, Employment and Workplace Relations in 2011;
state-wide reports for the On Track student destination survey of Year 12 completers and Early Leavers for the Victorian DEECD from 2008 onwards;
a state-wide review of programs to support Indigenous youth transitions for the Aboriginal Affairs Taskforce in Victoria in 2009; and
a review of entry-level Indigenous employment strategies in the Victorian DEECD in 2012.
Often the principles guiding these types of research project stem from a need to better understand the types of strategies at the system, regional and local level that most effectively support learners in achieving their aspirations for education, training and employment. In turn, it is vitally important that systems regularly monitor, evaluate and report the impact of these strategies in terms of the participation, progress and achievement of disadvantaged learners.