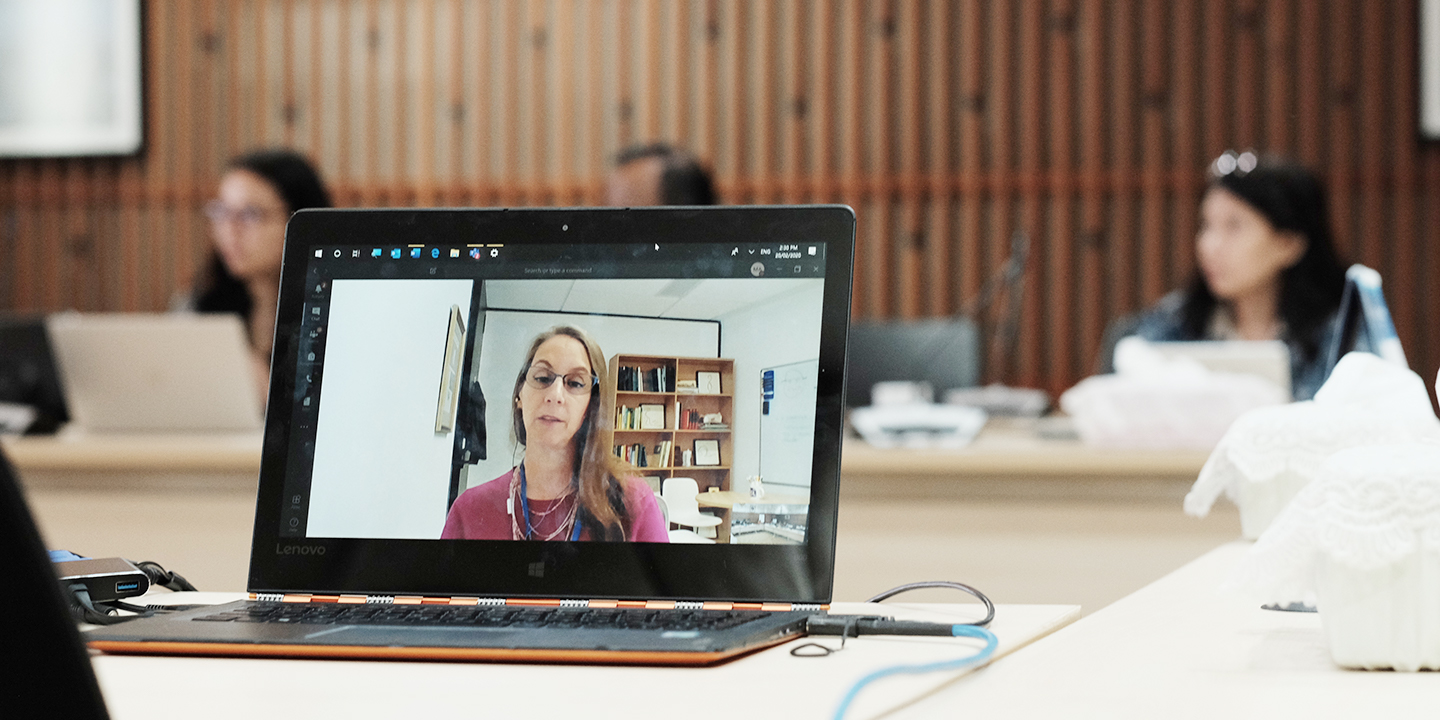 ACER Indonesia: meeting the challenges of COVID-19
ACER news
11 Jun 2020
3 minute read
The COVID-19 pandemic has created a unique set of circumstances for the education sector. Here's how ACER Indonesia has adapted to continue to support educators.
Since 17 March 2020 when the Indonesian Government implemented broad social distancing restrictions, ACER Indonesia employees have worked flexibly from home to ensure continuity of support to its project partners. ACER Indonesia is currently involved in several large-scale education research projects and here we update you on their progress.
Advanced Knowledge and Skills for Sustainable Growth (AKSI)
AKSI is a program supported by the Asian Development Bank (ADB) that focuses on system reform of higher education institutions including their staff capacity development, the integration of technology, infrastructure upgrades, and support on research activities until the end of 2020. ACER continues AKSI work in drafting strategic policy documents for the use of the Ministry of Education and Culture, which are the Higher Education Investment Plan and the TVET Teacher Education Strategy. The draft of the TVET Teacher Education Strategy was presented online to several of the Ministry's high-ranked officials. The draft Higher Education Investment Plan had been presented before in late 2019. The final policy documents are aimed to be presented by July 2020. Online training and Focus Group Discussions are scheduled for each university involved in this project for the tracer study and further discussion on the Centre of Excellence development respectively. Fortunately, all involved parties are eager to take this new approach of working remotely, despite any difficulties in the process compared to the usual face-to-face meetings.
PEMANDU (Pengukuran Numerik Terpadu)
ACER Indonesia is conducting the PEMANDU (Assessing Students' Numerical Ability Assessment) program in collaboration with DKI Jakarta Province Education Office to solicit insights on mathematics ability that can be used to improve future learning. After completing its first trial for math subjects for students in Grade 3-6, ACER is now preparing for a trial for students at the later grade to start once schools are back in operation. The instrument that is used in PEMANDU is developed by ACER and has been rigorously aligned with the Indonesian curriculum. This instrument is used by thousands of schools around the world to determine where a student is in their learning journey, to target teaching to meet student needs and to measure the learning progress a student makes, regardless of starting point. The trials are scheduled to conclude in March 2021, followed by piloting.
Revitalising Early Childhood Care and Development in South-West Sumba
The project that is supported by William-Lily Foundation (WLF) and Yayasan Adaro Bangun Negeri (YBN) has completed its first phase data collection in early March 2020. The data analysis for the project is nearing completion and we are currently analysing preliminary data and preparing the draft final reports. The activities are still within the project timeline.
End-line Study for the Modelling of Universal Pre-Primary Education in the District of Bogor, West Java Province
The project that is supported by UNICEF on early childhood development has been extended until June 2020 to include an analysis of the usability of Caregiver Reported Early Development Index (CREDI) instruments in the Indonesian context.
For more information about ACER Indonesia's work, email us at indonesia@acer.org. Follow us on Facebook and LinkedIn for recent interesting findings and articles related to education.