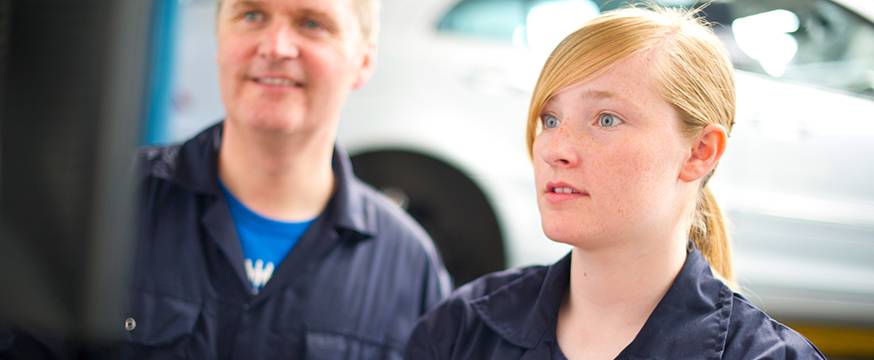 Language, literacy and numeracy beyond 2012
Research
23 Apr 2013
4 minute read
The Commonwealth Government in August called for feedback to support its review of elements of its Language, Literacy and Numeracy Program. ACER's submission focused on the assessment of language, literacy and numeracy skills, as Dave Tout explains.
ACER's submission to the Commonwealth Government's Creating a More Flexible LLNP in 2013-16 discussion paper argues that the assessment of language, literacy and numeracy (LLN) skills is the key to effective teaching and learning in the VET sector.
There's now a general consensus across industry, VET and governments that improving the LLN skills of Australians is vital to our economy and society. Recognition that Australia has a significant core skills gap and that core skills are directly related to workforce training and productivity has resulted in a number of key reports on the challenges, and programs and strategies to improve the LLN skills of the Australian workforce.
As the 2011 No more excuses report from the Industry Skills Councils and AgriFood Skills Australia noted, the challenges are manifold. According to the No more excuses report, we need to better identify the LLN skills of learners before they commence training, and target funding to address identified LLN skill gaps. We need to include clear advice on LLN skill requirements in Training Packages. We need a strategy to develop greater national awareness of LLN issues, including the de-stigmatisation of LLN skill development. We need to increase capacity in the VET system to support the LLN skill development needs of learners and workers. In sum, we need better-targeted solutions for building the LLN skills of learners and workers.
Research indicates that assessment plays a critical role in effective teaching and learning. ACER Chief Executive Professor Geoff Masters has described the process that teachers take in addressing the learning needs of their students as a 'decision making loop' in which a teacher's understanding of a student's current level of understanding, knowledge of how to address the situation and the resources required are translated into action, which leads to improved learning outcomes.
This approach needs to be encouraged and supported in the LLN sector within VET. Consistent and effective methods of assessing and reporting allow trainers to better understand individual learner strengths and weakness; set goals and targets for learners; direct attention, resources and expertise; and adapt teaching practice to achieve greater student success.
However, as the ACER submission noted, evidence suggests that there are low levels of knowledge of effective LLN assessment practices among the VET training workforce. This includes a lack of high-level understanding of the Australian Core Skills Framework (ACSF). While the ACSF is a useful and effective tool for the assessment and benchmarking of adult LLN skills, there are a number of challenges in using it for assessment, particularly given the complexity of the framework and its breadth of content and levels. Trainers require specialist LLN knowledge and experience in order to unpack and translate the ACSF into practice. As well, the ability to develop and write good assessment tasks, that are valid, reliable and fair, is not an easy task, and is one that is often undervalued. To write good assessment tasks against a sophisticated framework as the ACSF is an added challenge. Given the concerns over VET workforce capacity in LLN this is a critical issue we need to address and support.
Another critical issue that the ACER submission highlighted was the need to target numeracy explicitly. The shortage of qualified and experienced trainers with expertise in numeracy means that training providers need to carefully manage and monitor the provision of numeracy teaching and support for effective LLN service provision.
References
Australian Bureau of Statistics (2008). Adult literacy and life skills survey, summary results. Canberra: Australian Bureau of Statistics.
Industry Skills Councils (Australia) & AgriFood Skills Australia. (2011). No more excuses: an industry response to the language, literacy and numeracy challenge. Industry Skills Councils, Australia.
Masters, G.N. (2008) Understanding and Leading Learning Victorian Principals' Big Day Out. Melbourne: Victorian Department of Education and Early Childhood Development.
Read the Commonwealth Government's Creating a More Flexible LLNP in 2013-16 discussion paper.