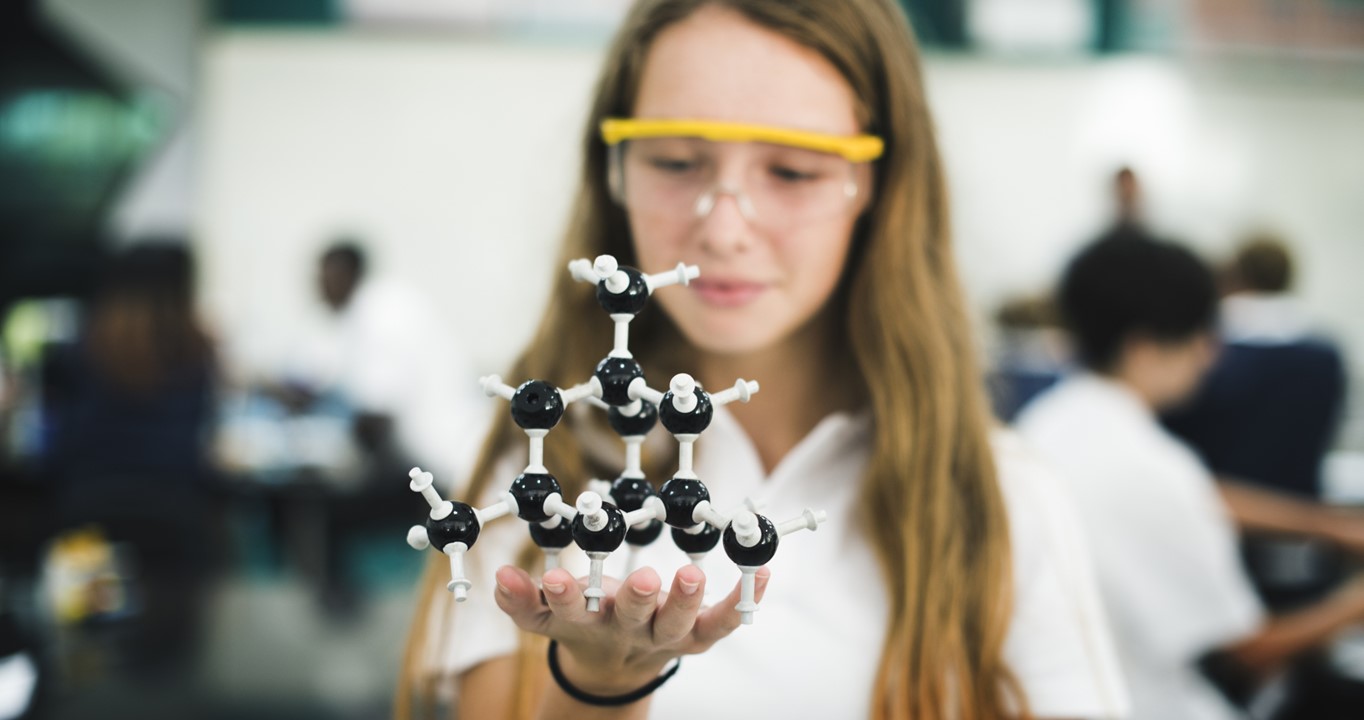 Shutterstock\Rawpixel.com
New edition of PAT Science in 2023
ACER news
30 Nov 2022
4 minute read
A new edition of PAT Science will be available in January 2023. This 2nd edition includes new content and new ways to report, as well as updated curriculum mapping and norms.
Updated to align with current research and to better meet the needs of Australian classrooms, PAT Science 2nd Edition assesses students' science knowledge and inquiry skills, and how these relate to the real world. The assessments are designed to be engaging and to encourage students to interact with the content to the best of their ability.
Suitable for students in years 3 to 10, the new edition will continue to provide actionable insights into your students' science understanding and skills.
What's new in the 2nd edition?
New content
PAT Science 2nd Edition includes new test content and a wide range of question types that better allow for the assessment of higher-level concepts and scientific skills. The new content includes increased interactivity, as well as videos and animations to support student engagement.

Example question: Cloze with video stimulus
Mapped to the Australian Curriculum version 9.0
Test questions and resources in the PAT Teaching Resources Centre for the new edition will be mapped to the Australian Curriculum, version 9.0.
While PAT Science 2nd Edition is based on a Progressive Achievement approach and is not designed to assess students directly against the curriculum, individual question and resources mapping provide richer diagnostic information to support teaching and learning.
PAT Data Explorer
PAT Science 2nd Edition uses the new PAT Data Explorer to deliver results. Recognised internationally for its innovation, the PAT Data Explorer is a highly interactive reporting tool. You can apply filters, switch between report formats or sort by date to reveal even more insights into student achievement.
The tool is completely integrated, so in January 2023 you will also be able to analyse previous PAT Science 1st Edition results with the PAT Data Explorer.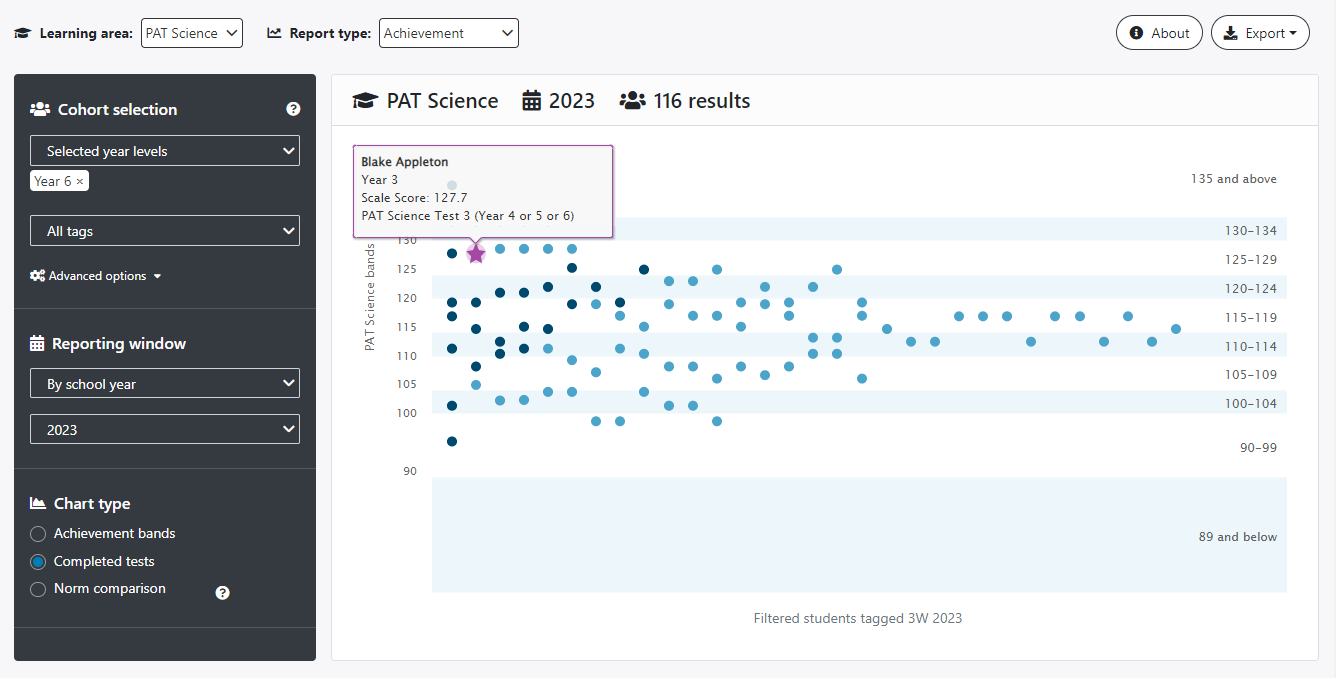 PAT Data Explorer
Updated band descriptions and norms
The PAT Science achievement bands are now described in greater detail to provide you more information about what students can typically do and understand at each level.
Updated Australian norms allow you to understand your students' relative achievement compared to students nationally.
Mapped to the existing PAT Science scale
If you currently use PAT Science, the new edition is aligned to the same scale, so there will be no change to the way you monitor student achievement and results can continue to be used to measure progress over time. Results from existing PAT Science 1st Edition tests are still available.
Find out more
If you would like learn more about PAT Science 2nd Edition, join our upcoming webinar on Thursday 9 February. You may also like to visit www.acer.org/pat/assessments or contact the team at oarssupport@acer.org.