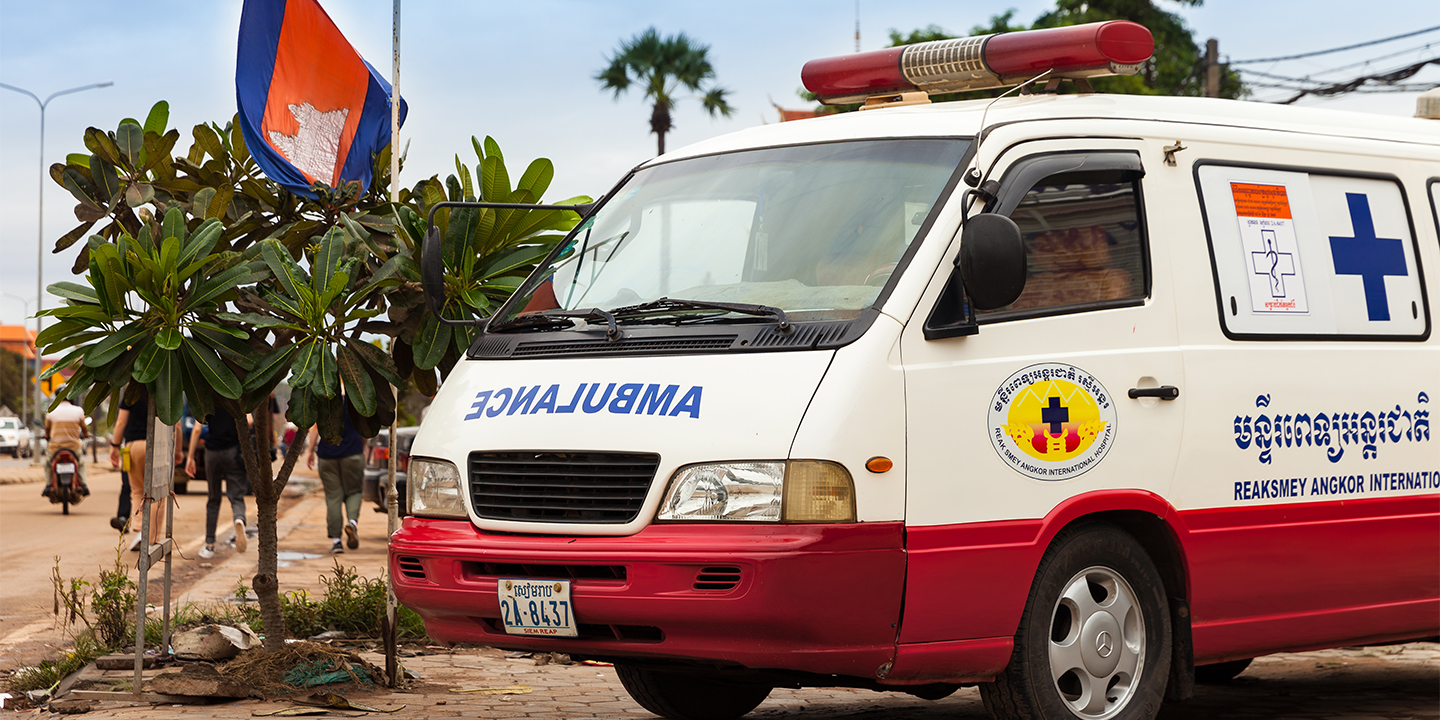 Image ©Shutterstock.com/Cocos.Bounty
Rebuilding Cambodia's public health sector with Australian education and investment
Research
21 May 2020
4 minute read
Recipients of Australian Government scholarships are helping combat maternal and infant mortality and HIV in Cambodia, research shows.
Australia Awards alumni from Cambodia have been able to leverage skills and knowledge gained in Australia to improve public health initiatives, according to a report from the Australia Awards Global Tracer Facility.
The Facility is evaluating the development contributions and diplomacy outcomes of Australia's investment in Australia Awards and other government scholarships and fellowships. It is managed by the Australian Council for Educational Research (ACER) on behalf of the Australian Department of Foreign Affairs and Trade.
ACER researchers travelled to Cambodia in late 2018 to conduct a case study of alumni who completed their scholarship between 1997 and 2006 in a field relating to public health. Eight alumni participated in the research.
ACER's research revealed that Australia Award alumni have made significant contributions to Cambodia's public health policy and practice in four main areas:
Leadership in public health
Contribution to national and global policy
Improving public awareness of health issues
Training and capacity building
Cambodia's sustained economic growth over the past two decades has contributed to better development outcomes, and the achievement of most of its Millennium Development Goals for health. Cambodia is one of only six countries worldwide to have achieved the 90-90-90 target for HIV treatment – to reach 90 per cent diagnosis, treatment and suppression of HIV by 2020 – and has almost halved its maternal and under-five mortality rates.
The majority of the alumni found the opportunity to study in Australia transformational, providing them with much needed knowledge and skills to contribute to improving health outcomes in Cambodia.
Most alumni are involved in community-based health programs that target vulnerable groups, often with low literacy, particularly in poor, rural areas. Alumni are successfully employing grassroots health promotion training in maternal and child health, HIV/AIDS, and mental health. ■
Find out more:
To read the full Cambodia case study, by Jo Doyle and Yung Nietschke, visit the Australia Awards Global Tracer Facility website.
For further information about the Australia Awards, visit the Department of Foreign Affairs and Trade website.