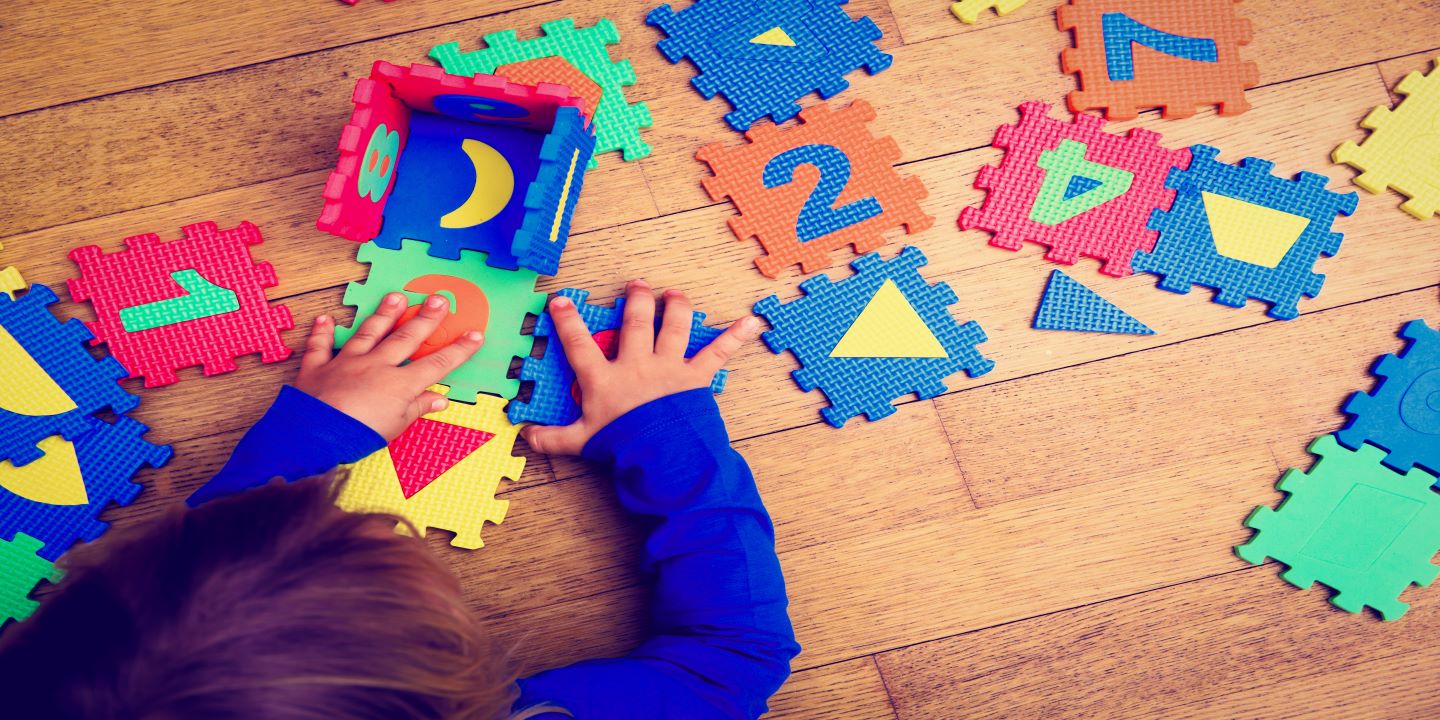 Image ©Shutterstock.com/NadyaEugene
Symposium discusses how to innovate in the development and use of assessment in the early years
Feature
6 Sep 2022
7 minute read
A symposium at Research Conference 2022 provided cutting-edge perspectives on early childhood assessment from research, intervention, and practice perspectives.
ACER's Dr Dan Cloney led the symposium about measurement, applications and going to scale with invited guest speakers:
Dr Cloney said while assessment in the early years can be seen as contentious, there is significant and growing interest in knowing more about what children can do and how we can best support their learning and development.
'All over the country there is an appetite for better early childhood assessment to help close the gap between the promise of early learning and what is actually delivered. We know kids from the least advantaged areas receive the lowest quality programs,' said Dr Dan Cloney.
'At the core at what we want to do is put children and educators at the heart of assessments and give kids the opportunity to show what they can do, using assessments in practical ways,' he said.
This is true in global monitoring of progress towards Sustainable Development Goal 4.2 (quality early childhood development, care and pre-primary education), with UNICEF promoting parental-reporting of children's learning, health and psychosocial wellbeing development at ages 2-5 years.
It is also true in Australia's early childhood education and care (ECEC) system, with the Commonwealth Department of Education advancing a reform agenda that includes a preschool outcome measure for children in the year before school (typically 4 years old) and state jurisdictions pursuing the development of assessments, for example in Victoria in the development of the Early Years Assessment and Learning Tool and the use of learning progressions, for example in Queensland.
Within ECEC providers, too, significant effort has been placed on developing and deploying tools to monitor learning and to inform practice in the pursuit of better learning, development and wellbeing outcomes for children.
There are, therefore, multiple agendas driving increased development of use of assessment in the early years, including international comparative reporting, systems monitoring and improvement, assessment for learning, and research.
The symposium focused on how new perspectives on assessment can prioritise and focus on assessment's primary purpose – teaching and learning – while delivering on other priorities, including monitoring and research, without imposing additional burden on educators and providers.
The symposium took the perspective that the primary purpose of assessment in early childhood is to improve outcomes for children by supporting educators to collect evidence about children's learning and development, use that evidence to inform planning and practice, act in evidence-informed ways, and reflect on and adapt their impact over time.
Measuring early oral language and literacy
The first part of the symposium focused on the development of a high-quality measure of early learning and development focusing on oral language and literacy.
The Early Language and Literacy Development Index (ELLDI) manifests oral language and literacy skills through authentic adult–child interactions but applies contemporary measurement theory and approaches used in large scale assessment programs like the OECD's International Early Learning and Child Wellbeing Study to ensure technical rigour. The aim is to demonstrate how an authentic measure can be reliably used by educators to measure the growth of individual children and to provide scaffolding as well as to support system monitoring and reporting – without the need for additional assessment.
Assessing and supporting young children in remote communities
The second part of the symposium focused on the deployment of the ELLDI in early childhood contexts in the Northern Territory, in order to support educators working in vulnerable communities to improve outcomes for children. This includes a focus on capturing growth – quantifying the contribution educators are making to learning and supporting effective planning and decision-making.
The Australian Literacy and Numeracy Foundation's Sarah Groom explained the ELLDI is being used to help educators locate the children on a progression of oral language and early literacy to support their learning. A key focus is on supporting educators to implemented evidence-based practice targeted at the level that children are working at currently.
Sarah said the focus is on how educators can be trained to use assessment and learning progressions to target their practice so that it has positive impacts on learning and development – including across the transition to school and through the early primary year levels.
Scaling up
The third part of the symposium focused on taking assessment to scale in a large ECEC provider in Australia. This included the groundwork needed to ensure assessment practice is consistent and embedded as part of the planning and programming cycle and that the assessments are engaging for children. Securing buy-in from educators at large and providing opportunities for them to co-design the process within the normal rhythms of a long day care service was a critical condition for success.
Goodstart Early Learning's Myra Geddes discussed how the evidence from assessment can be used not only at the individual child level, but also the provider and system level, provided it is implemented alongside other evidence-based approaches to measurement to provide a comprehensive picture of a child's learning journey. This detail can be used at scale to inform the deployment of resources and support better outcomes, including in underserved communities.
'Assessment at scale is important', Ms Geddes said. 'We need to understand what each child already knows in order to work out what is next – and then, take what we know to scale so we can better support all children, especially identifying and supporting those that might be at risk of poor long-term outcomes.
Watch Research Conference on demand
Stream over 16 hours of content from Research Conference 2022 to watch at any time that suits you. Featuring leading names in education research and practice around the globe, including keynotes from Professor Geoff Masters, Associate Professor Lenore Adie, Dr Diane DeBacker, Dr Sandy Heldsinger and Associate Professor Stephen Humphry.
Tickets to access Research Conference on Demand will be available until 1 June 2023. Find out more https://www.researchconference.com.au