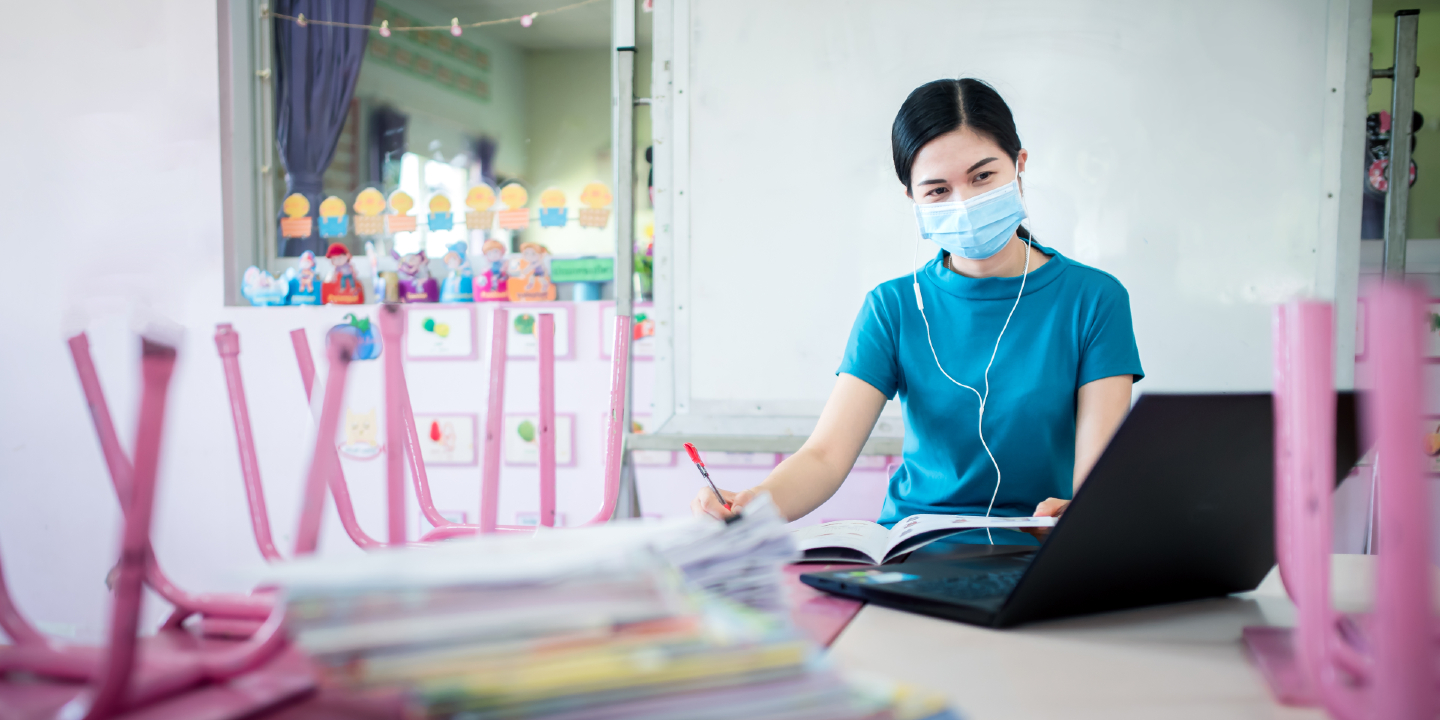 Image ©Shutterstock.com/BELL KA PANG
Teachers report less use of data during pandemic
Research
30 Apr 2021
4 minute read
Initial results from a multi-country survey of 117 teachers show the use of data to inform learning and teaching decreased considerably during remote learning periods throughout the COVID-19 pandemic.
The survey is part of a small-scale research project conducted by Monash College's Dr Anne-Marie Chase and ACER's Dr Katie Richardson and Dr Nate Reinertsen with funding from the British Educational Research Association (BERA).
In an article published on the BERA Blog, the researchers say participants' responses show the decrease in the use of assessment data may reflect the increased demands on teachers' time and energy together with the added stress of learning new ways of teaching on the job.
Most of the teachers responding to the survey had limited or no prior experience in online and remote teaching before COVID-19. Prior to the pandemic, they used a wide range of data to tailor their teaching to meet the needs of students, including standardised tests, teacher-created assessments, personal observations of the students, and student and parent/caregiver conversations and surveys.
During COVID-19, teachers employed a range of informal and personalised methods of gathering data, including using past school performance from teacher-created assessments, personal observations and knowledge of their students, and student and parent/caregiver surveys. Only 24 per cent of teachers reported gathering data through formal assessments during online and remote teaching periods.
According to the researchers, while teachers reported using data to inform decisions, initial analysis suggests teachers did not use the data gathered to inform their online or remote teaching.
These initial results will be explored in finer detail in a final report to be published later this year.
Read the full article:
What have we learnt about effectively using assessment data during remote learning over the past year?, by Anne-Marie Chase, Katie Richardson and Nate Reinertsen, BERA Blog, 29 April 2021.