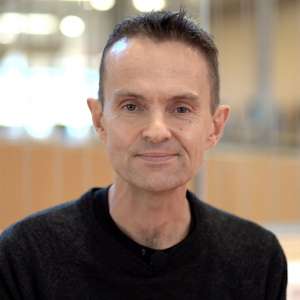 Professor Neil Selwyn
Monash University
On with the 21st century! Preparing Australian education for the 2020s and beyond

Karmel Oration
It is rare that the education community gets the chance to think seriously about the future. The 2019 Research Conference theme therefore gives us a welcome opportunity to be future-focused and forward-thinking. This presentation will preface the conference by reflecting on some pressing issues that Australian education is set to face over the next decade. In particular, we will explore a series of substantial challenges that are likely to come to the fore during the 2020s. These include:
making a persuasive case for retaining traditional models of 'school' and 'teacher' in the face of compelling alternatives
developing broader notions of 'skills', 'competencies' and 'aptitudes' that help students to flourish in an age of precarious employment, misinformation and increasingly fragmented society
engaging with digital technology in ways that strengthen (rather than diminish) the character and values of public education
renegotiating the relationships between educational institutions and the corporate actors that increasingly determine education agendas around the world
engaging with public opinion, and fostering a genuine public understanding of (and support for) education
re-imagining educational provision and practices that are fit for an age of climate change.
While these are all incredibly complex challenges, there is good reason to remain hopeful. In this spirit, the presentation will consider a variety of ways in which the Australian educational community might move forward in a realistic manner – allowing us to play a proactive part in how the 21st century continues to unfold.
---
About Professor Neil Selwyn
Neil Selwyn is a professor in the Faculty of Education, Monash University, having previously worked at the UCL Institute of Education (UK). His research and teaching is focused on digital education – a field in which he is internationally recognised as a leading critical researcher and commentator.
Neil's latest book, Should Robots Replace Teachers? AI and the Future of Education, will be published in September 2019 with Polity Press.